Several week ago, I teased out an upcoming recipe for no knead bread.  Well, here it is 🙂
This post may contain affiliate links.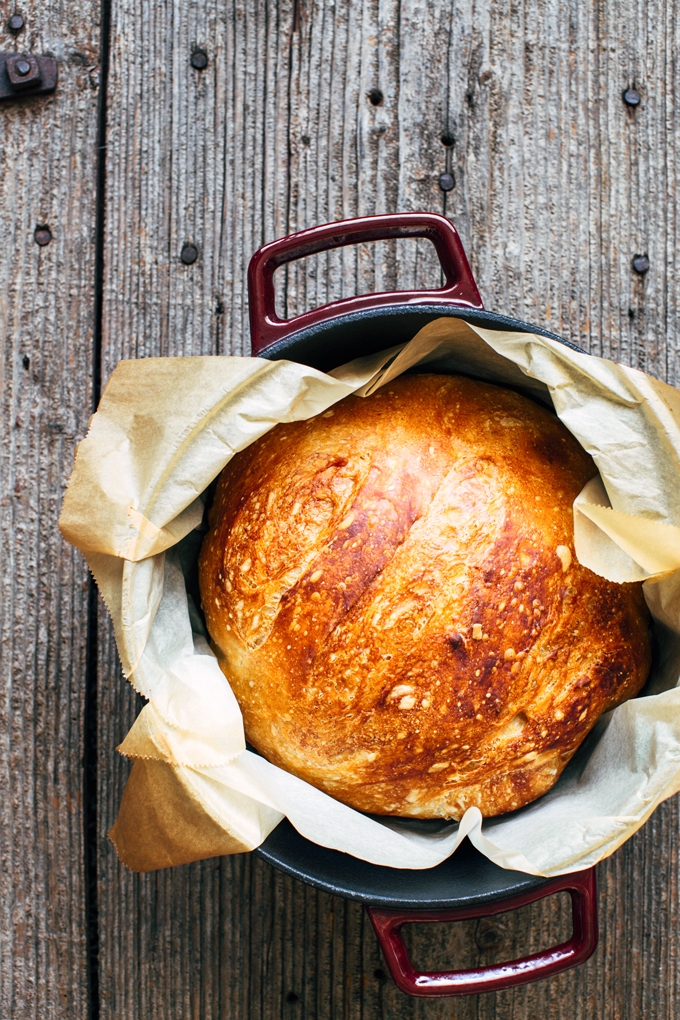 This recipe is courtesy of Jeff, a reader and avid home cook in Los Angeles.  Jeff first sent me this recipe back in 2014 after he discovered Kitchen Konfidence via a link on How Sweet It Is.  Quick sidebar, if you're not familiar with Jessica's blog, I would highly recommend you head on over sometime soon, and check out her recipes.  Everything Jessica cooks up looks so tasty.  I want to make and eat ALL the things.
Ok, so back to Jeff's bread.  The recipe starts with a mix of flour, yeast, salt, vinegar, beer and water.  Everything is casually tossed into a bowl and mixed with a fork until a shaggy dough comes together.  The dough then sits for 18 to 24 hours.  This extended rise time really improves the yeasty flavor of the bread while saving you the trouble of kneading the dough.  After a few additional folds and another rest, the bread is cooked in a dutch oven until gloriously golden.  I mean just take a look at the loaf above.  It really does look profesh.  This always surprises me when I pull the pot out of the oven.  I think to myself, "Damn, I just made that!"  I've been baking this bread frequently since 2014, and now it's time for me to share 🙂  Continue reading for Jeff's recipe.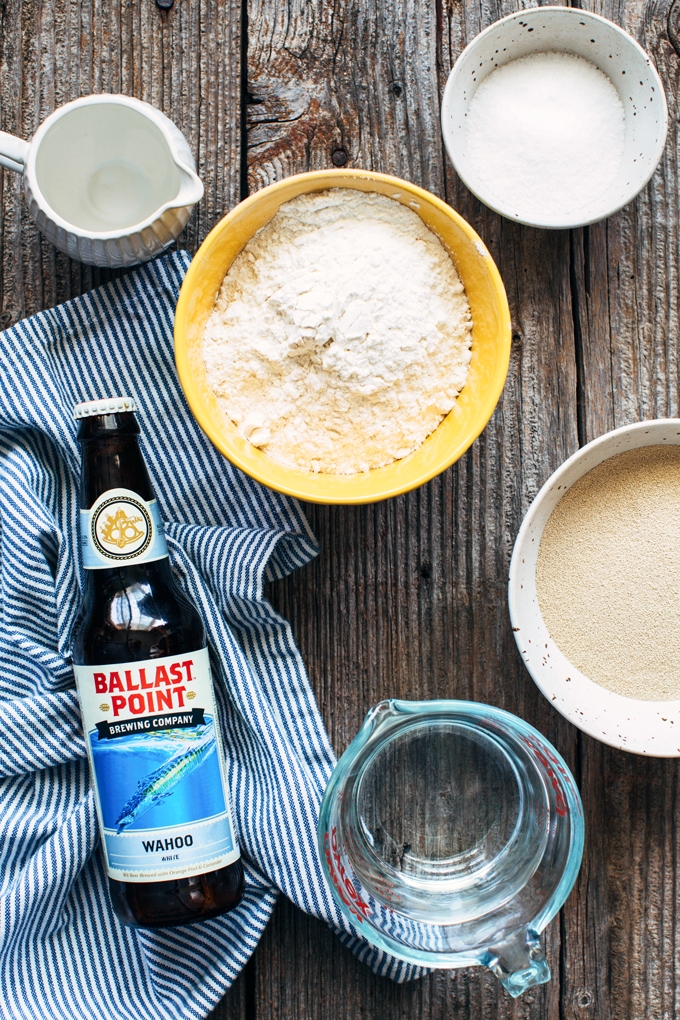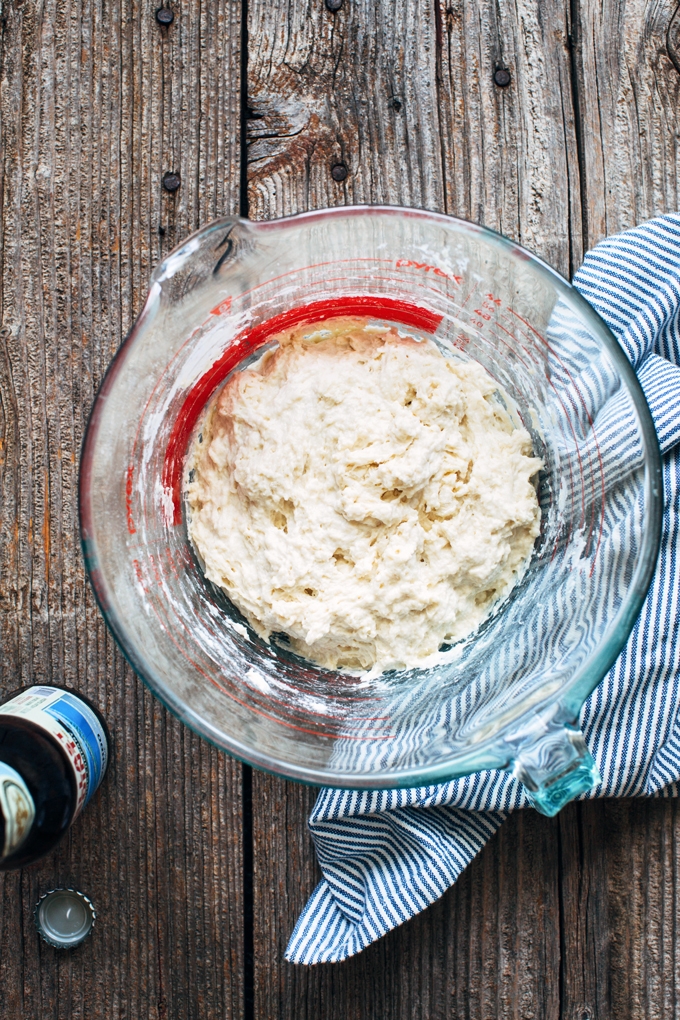 Jeff likes to use Corona Extra in his dough.  I first started  making this bread with Corona, and it's definitely a good pairing.  I've also tested other beers, and found that other light bodied beers work well too.  I would urge you to try out different beers in this recipe.  Each one will change the flavor just slightly.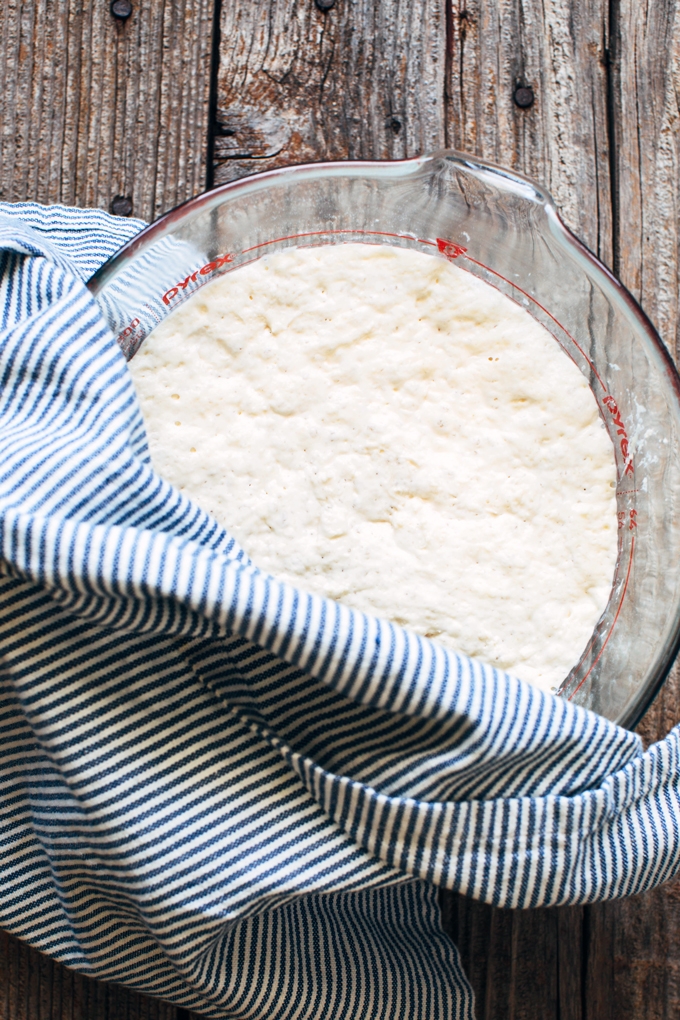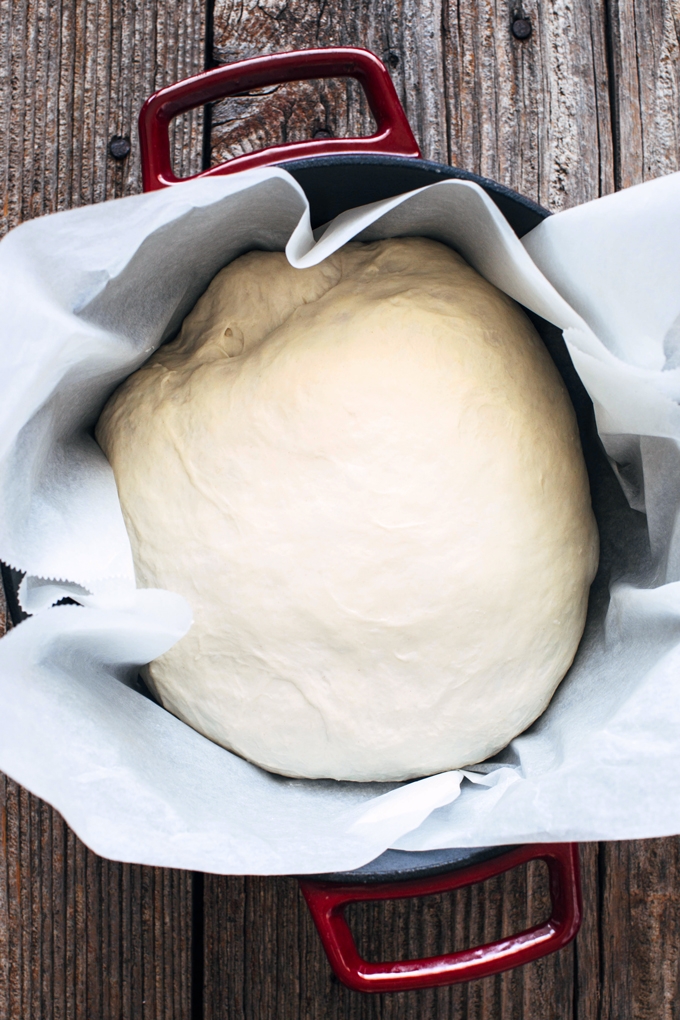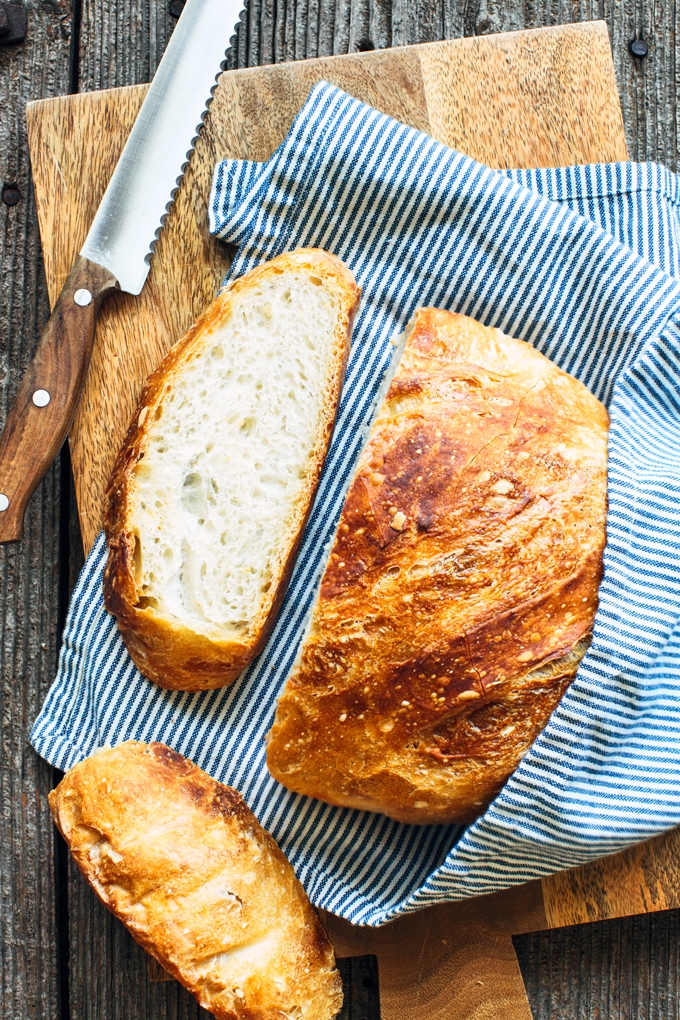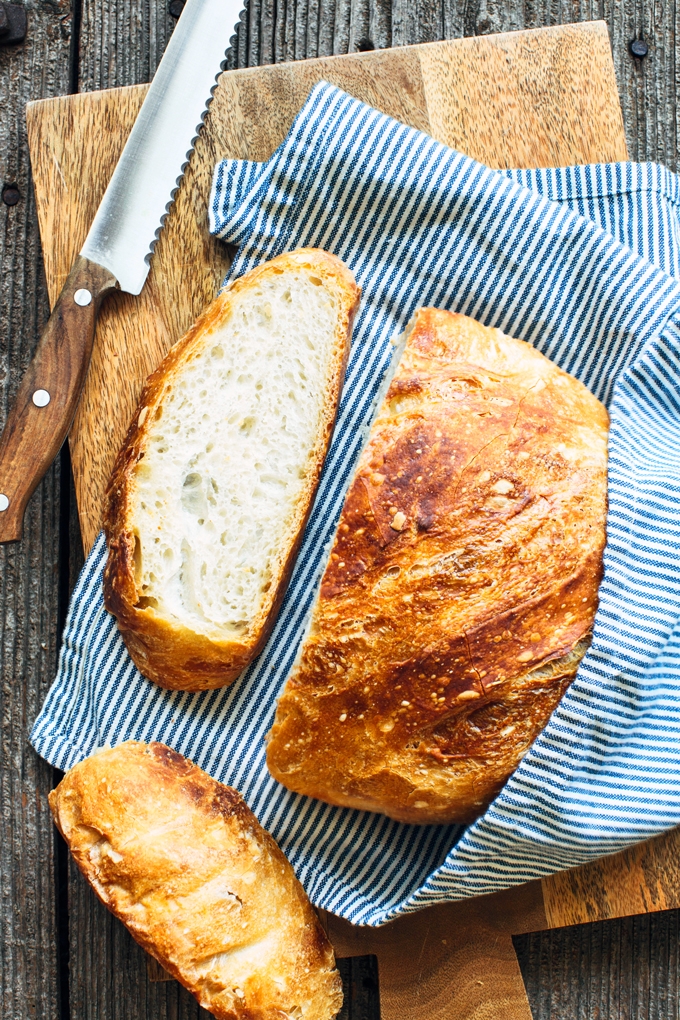 A big thanks to Jeff for testing this recipe countless times to achieve perfect results!!  And for sharing it with me back in 2014.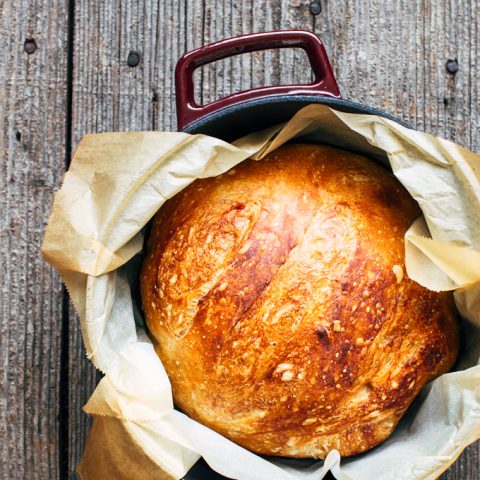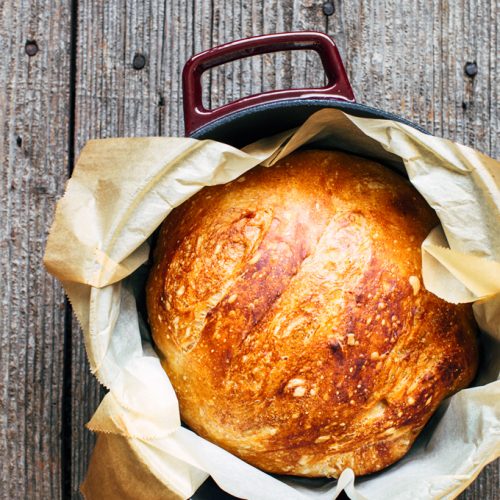 Jeff's No Knead Bread Recipe
Recipe sent to me by reader Jeff! I've adapted the recipe slightly in the wording, but kept it pretty true to Jeff's original recipe.
Ingredients
15

ounces

(3 cups) all-purpose flour

1/4

teaspoon instant yeast

(I used SAF)

1 1/2

teaspoons

fine grain sea salt

15

grams

(1 tablespoon) distilled white vinegar

85

grams

(1/4 cup plus 2 tablespoons) beer (I used a Ballast Point beer here)

198

grams

(3/4 cup plus 2 tablespoons) water
Instructions
In a 2 quart Pyrex measuring bowl (or large bowl), combine flour, yeast and salt. Pour vinegar, beer and water over the dry ingredients, then, using a fork, mix thoroughly until a shaggy dough forms. Cover the bowl tightly with plastic wrap, and let sit at room temperature for 18 - 24 hours. The dough should rise to the 7 cup mark on the bowl.

Scrape the dough onto a lightly floured work surface, and sprinkle with a little extra flour. Using your hands, gently pat the dough into a rectangle approximately 10" wide by 8" high. Sprinkle with flour as needed if the dough is sticking. Gently fold the dough over itself like folding a letter. Turn 90 degrees, gently pat to a rectangle and fold again. Then shape the dough into a ball by pulling edges into middle. Place dough in the center of a large sheet of parchment paper, then lift and lower into a 4-quart cast-iron dutch oven. Cover loosely with plastic wrap, and let rise for 2 hours.

Set an oven rack to the middle position. Uncover the dough, sprinkle the surface with a little flour, and using a sharp knife, make 3 parallel slits across the top of the dough about 1/2-inch deep. Cover the pot with its lid, and place in the cold oven. Heat the oven to 425°F, and when this temperature has been reached, let cook for 30 minutes. After the 30 minutes have elapsed, carefully remove the lid and continue to bake until the loaf is a deep brown (about 30 minutes longer). Using the parchment overhang, carefully remove the bread from pot, then transfer to a wire rack and let cool completely (about 2 hours).
Tried this recipe?
Tag @brandiego on Instagram so I can check it out!
Here are some fun recipes on Kitchen Konfidence to use up this delicious, fresh bread: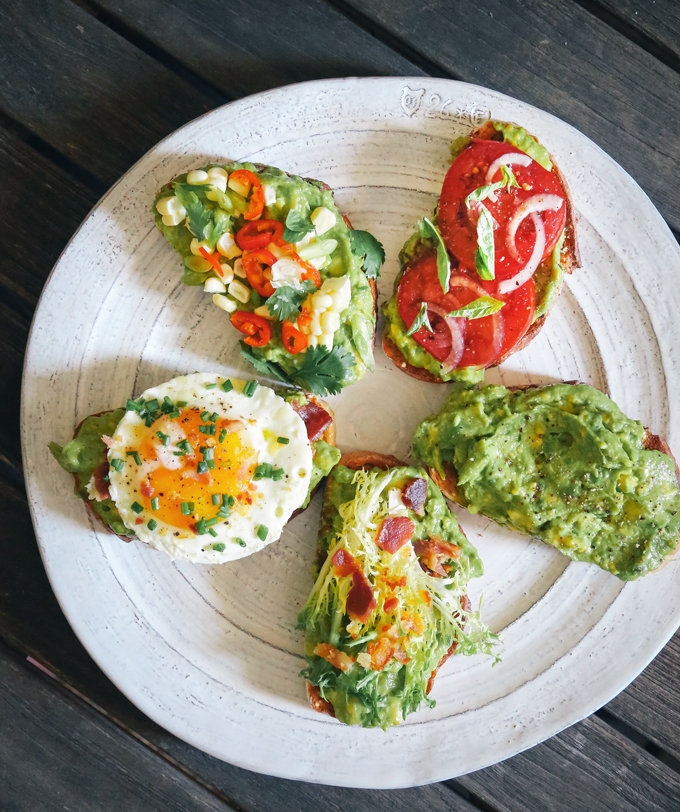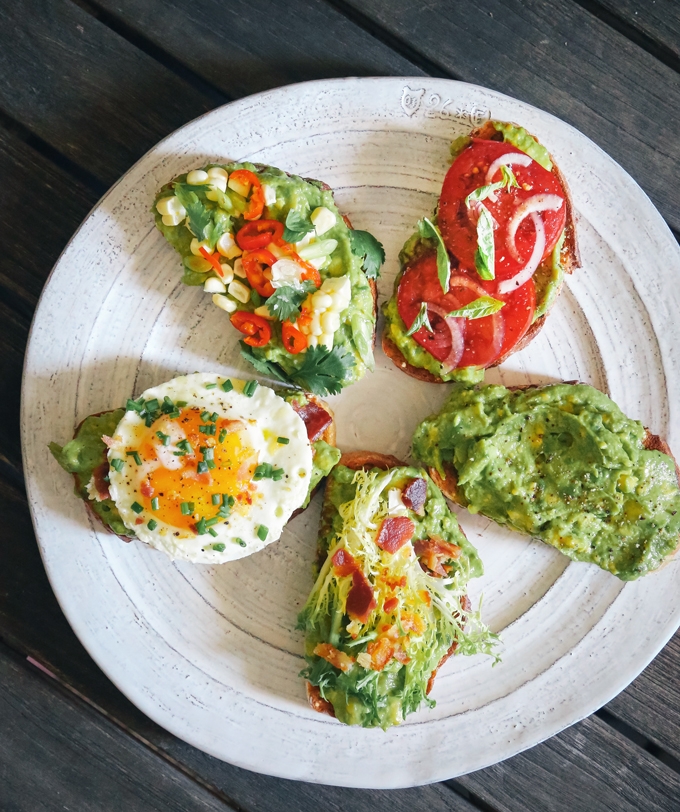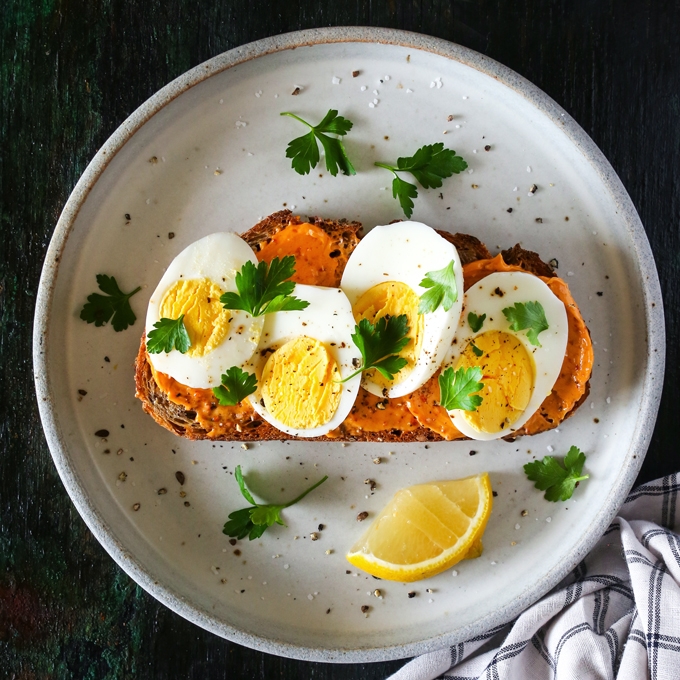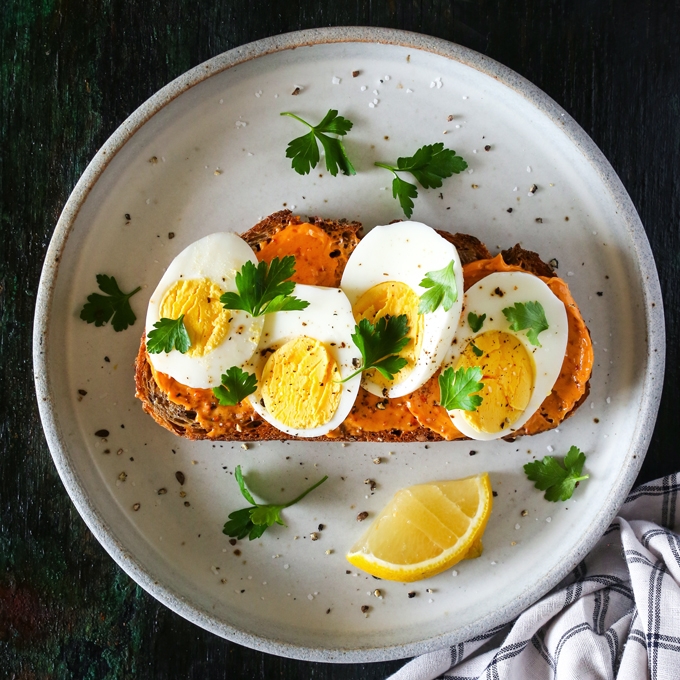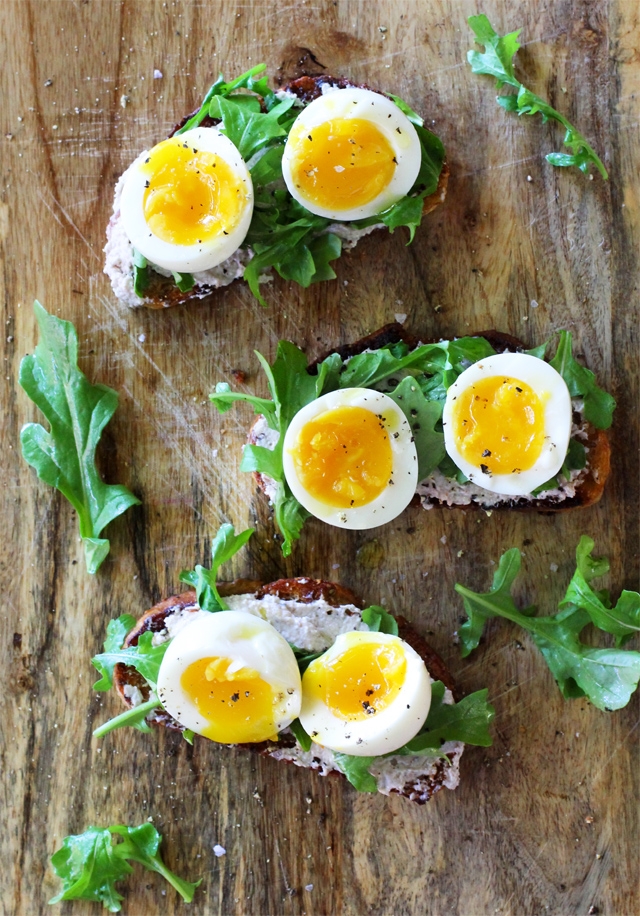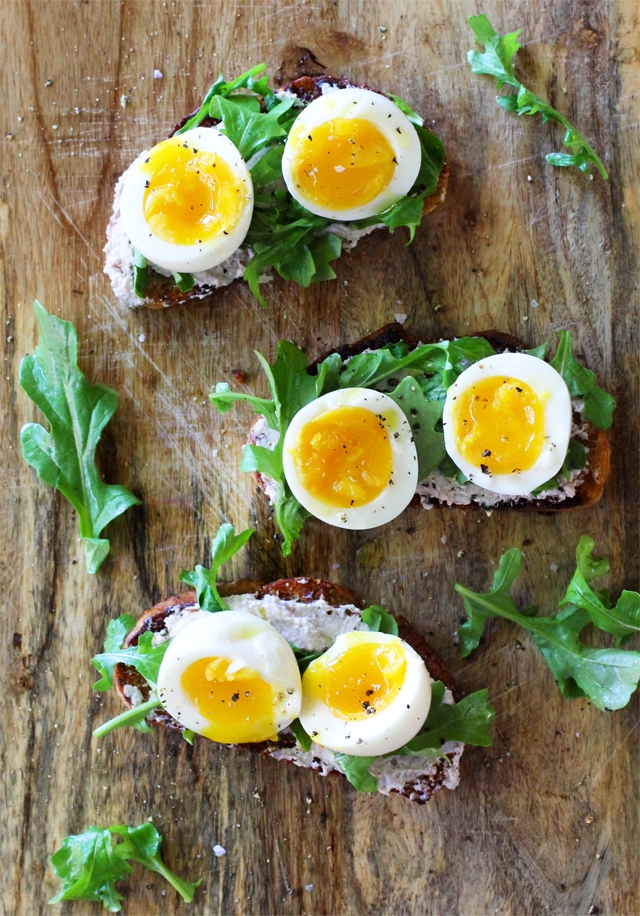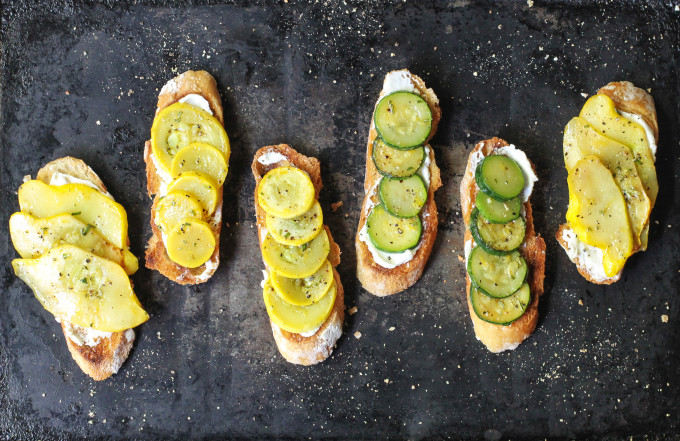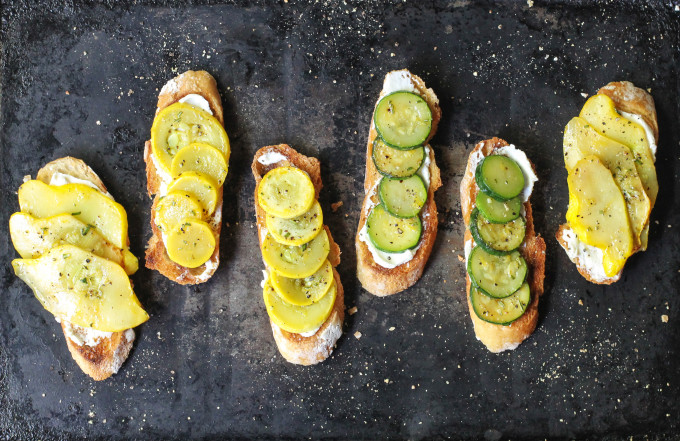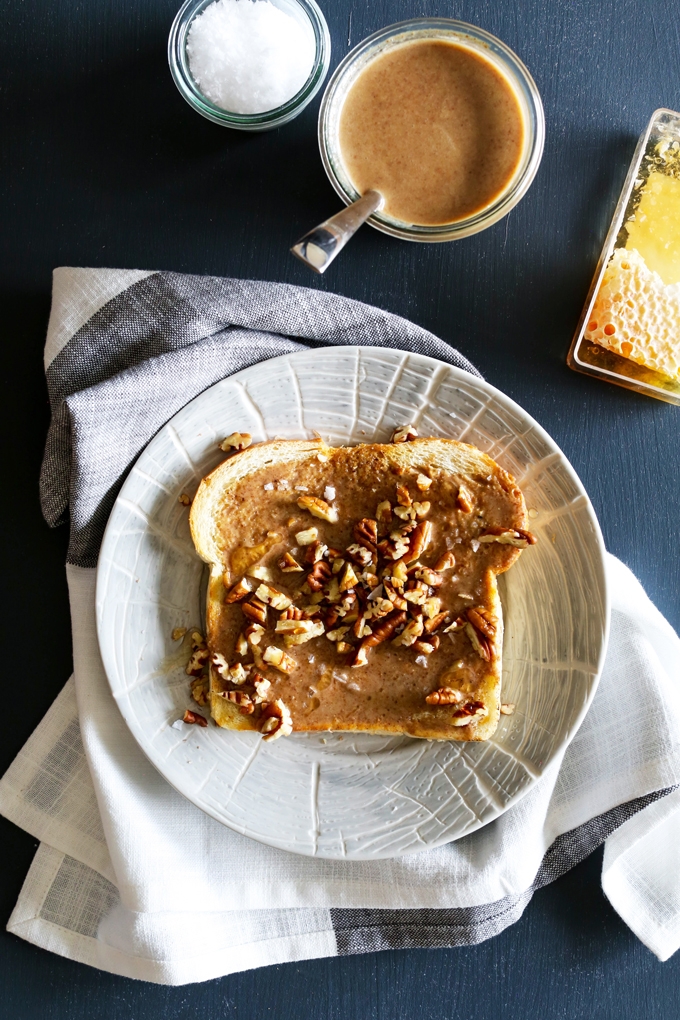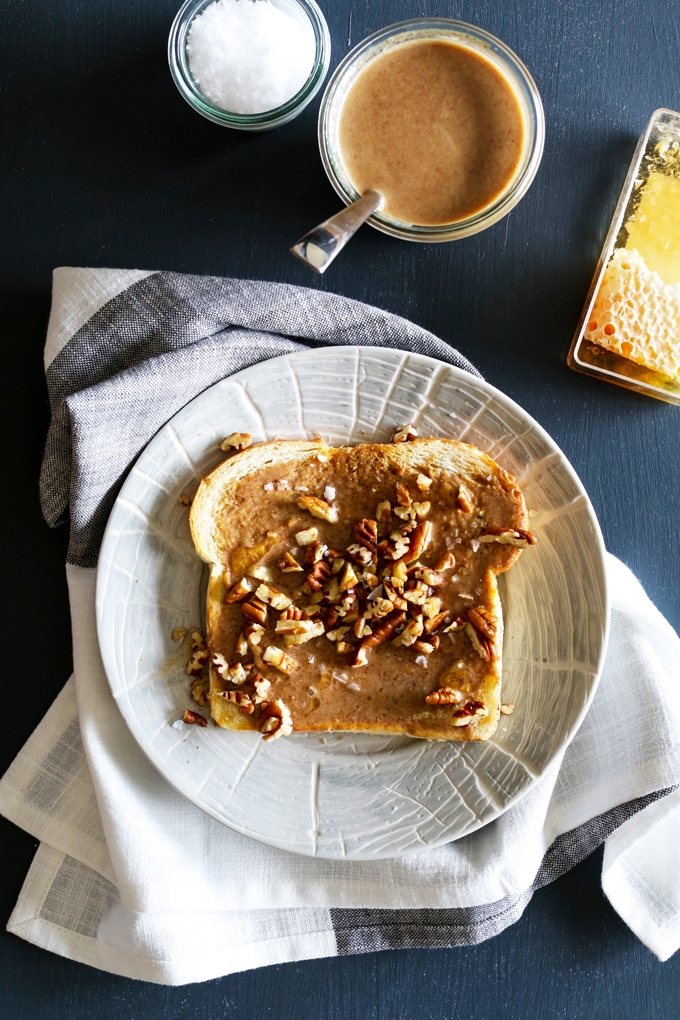 149