I've got one new addition to my Holiday cookie tin this year, and it's these Toasted Hazelnut Chocolate Chip Cookies. They're seriously delish.
This post may contain affiliate links.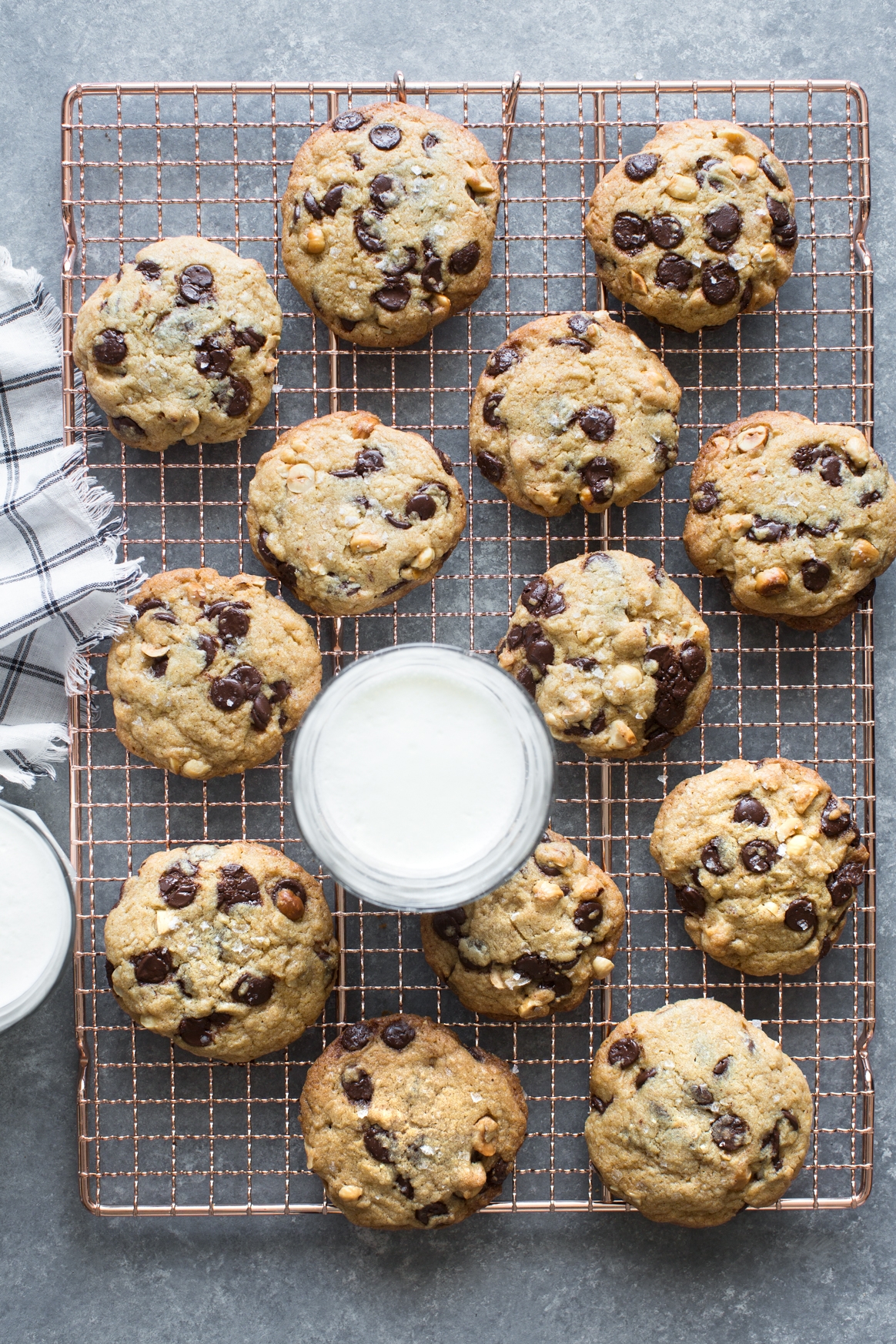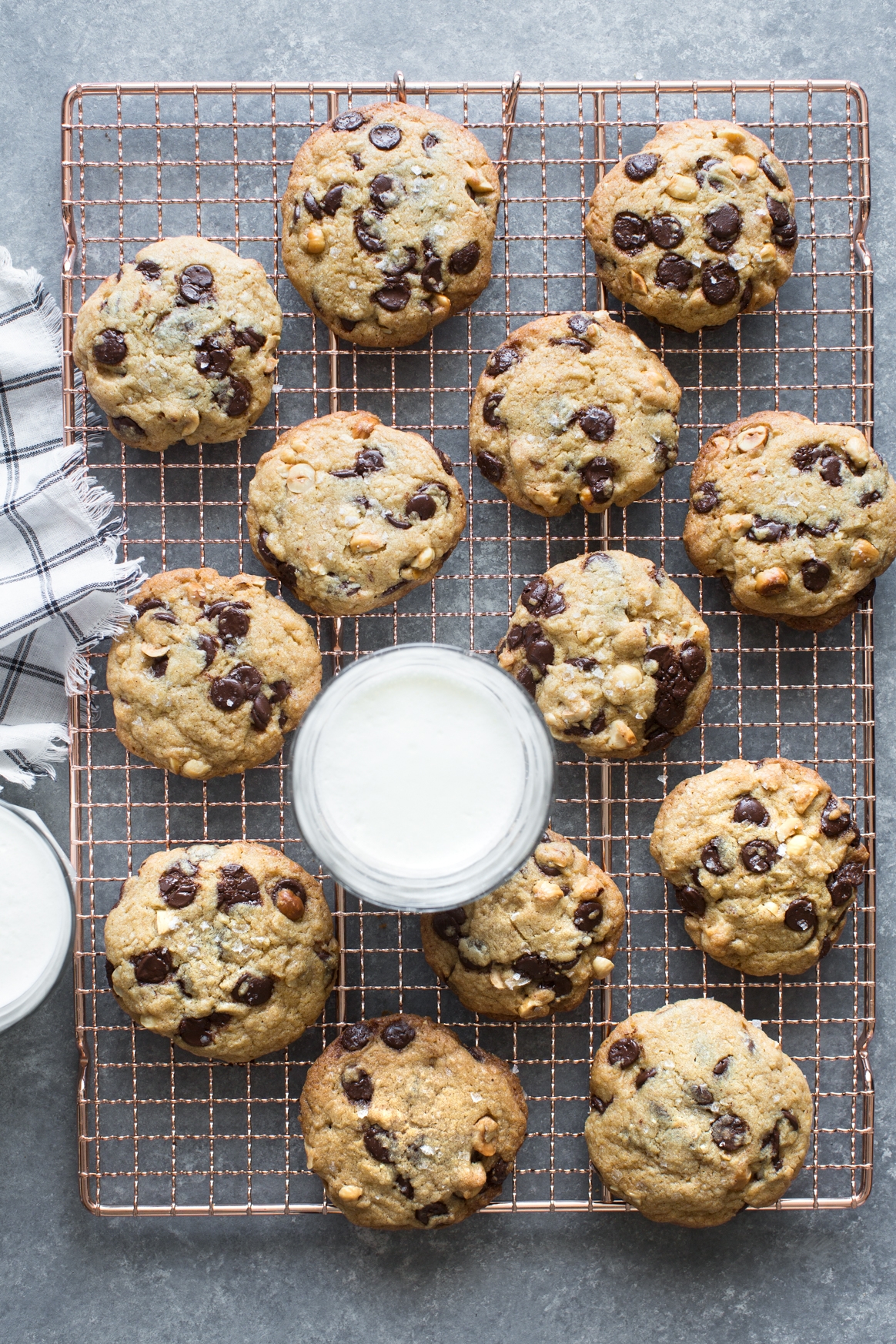 These cookies are based on a chocolate chip cookie recipe by Christina Tosi that my friend Holly posted on her IG stories a little while ago.
Rich with golden notes of brown butter and brown sugar, these chocolate chip cookies lean towards the crispy, caramelly side. They're also infused with milk powder, an ingredient Christina Tosi likes to use to add a hint of nostalgia to her baked goods. Flaky sea salt on top balances out the sweetness.
After tasting the base version of these cookies, I immediately thought nuts would be a perfect addition. The warmth of toasted hazelnuts pairs perfectly with the nuttiness of the brown butter, making this one irresistible cookie. Continue reading for the recipe.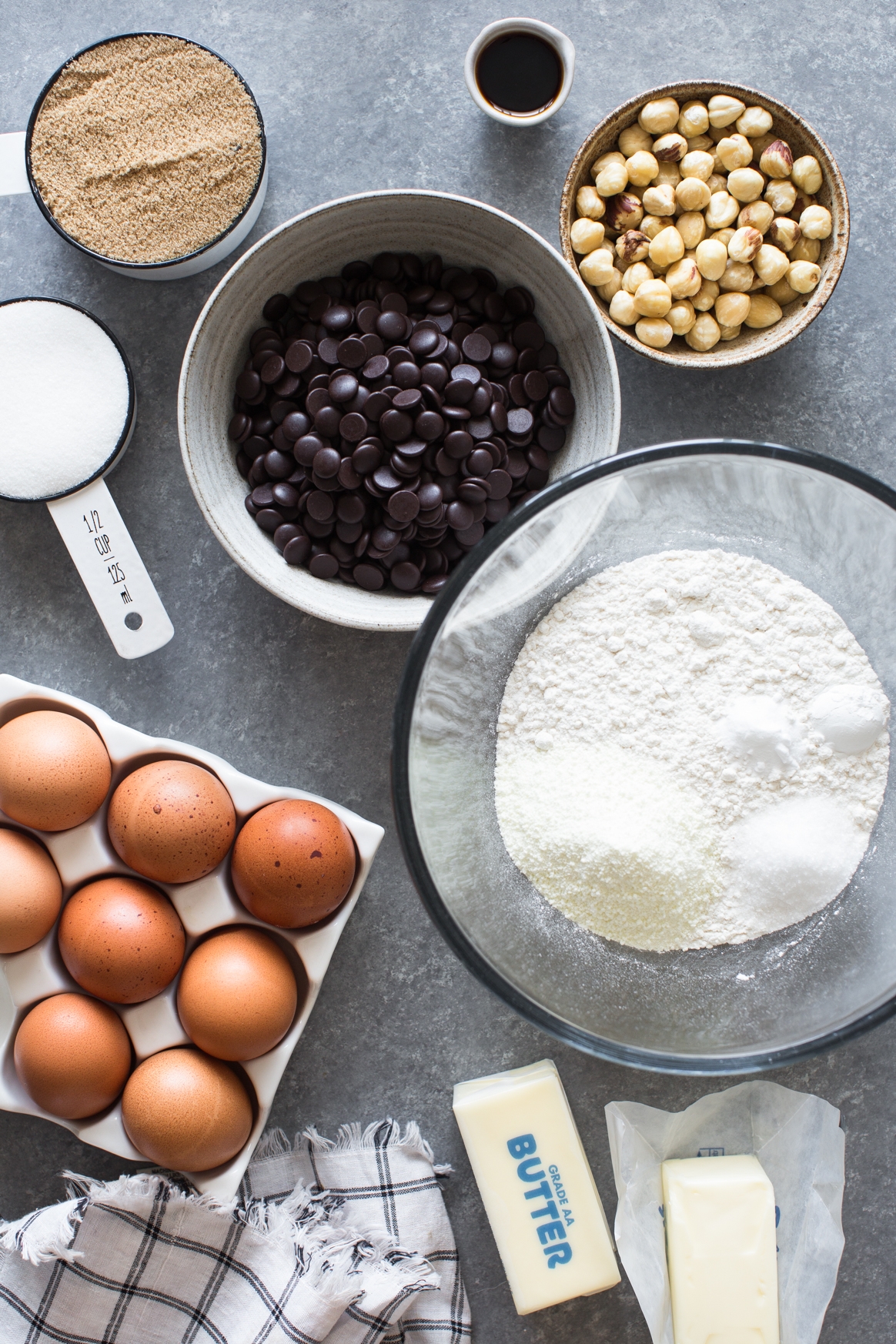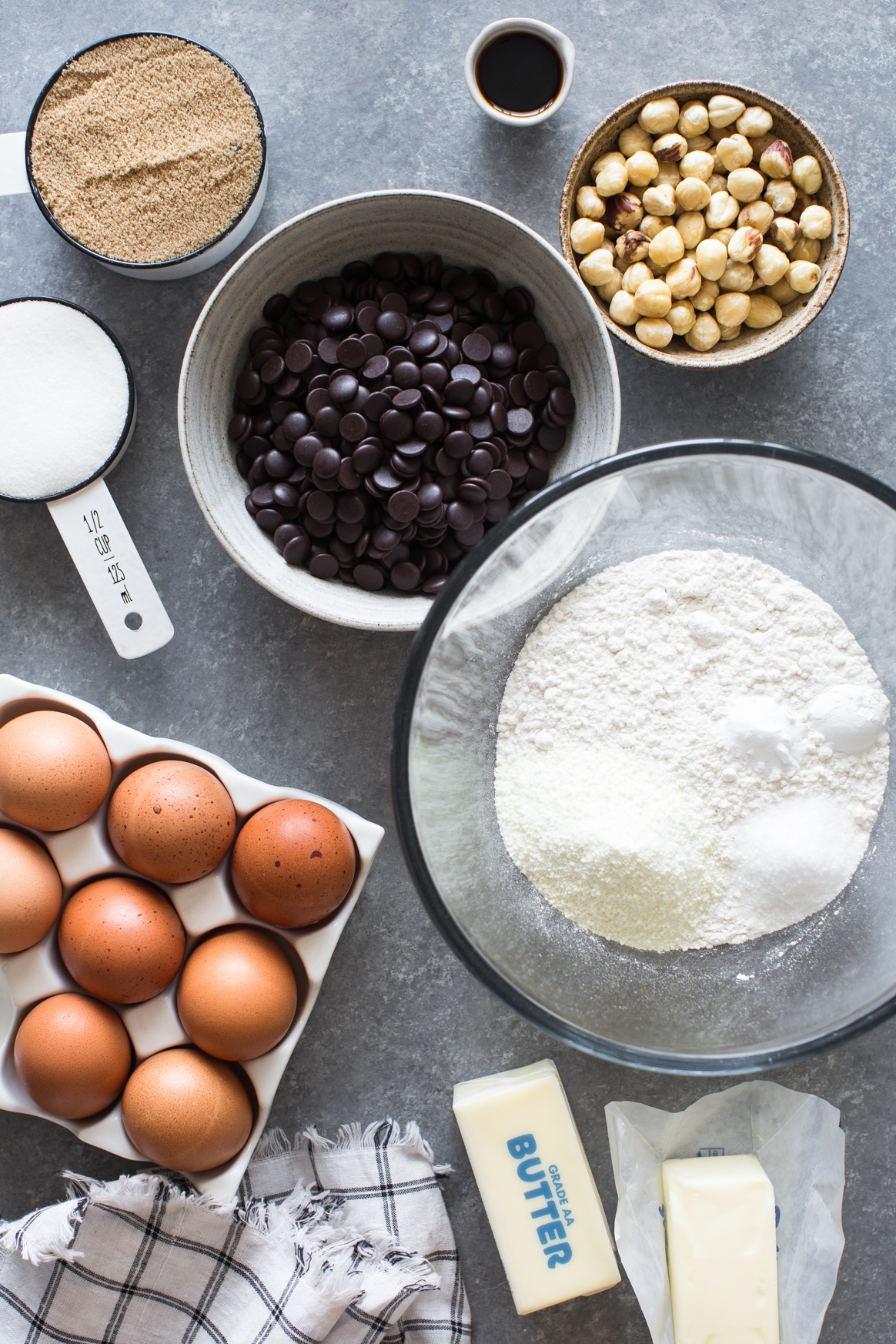 Nonfat milk powder is something you probably don't have in your pantry, but luckily, it's pretty easy to find in any grocery store.  It also lasts for about 2 years after the sell by date!  If you are looking for ways to use up milk powder, check out Christina Tosi's Milk Bar Cookbook.
I am able to find unskinned hazelnuts at our local produce wholesaler Specialty Produce, so if you live in the San Diego area, check them out! You can also find hazelnuts at Trader Joe's and Whole Foods. Pecans and walnuts would work well here too.
If you can only find hazelnuts with skins on, here's a method to easily remove the skins:
Bring 3 cups of water to a boil in a medium pot.
Add 3 tablespoons baking soda. This will cause the water to bubble up.
Drop in the hazelnuts and boil for 3 minutes.
Strain and rinse under cold, running water. As you are rinsing, easily slip off the peels.
Dry thoroughly.
At this point, toast skinned hazelnuts in a 350°F oven for 10 – 15 minutes, stirring occasionally. Give the toasted hazelnuts a good chop and they are ready for the cookies!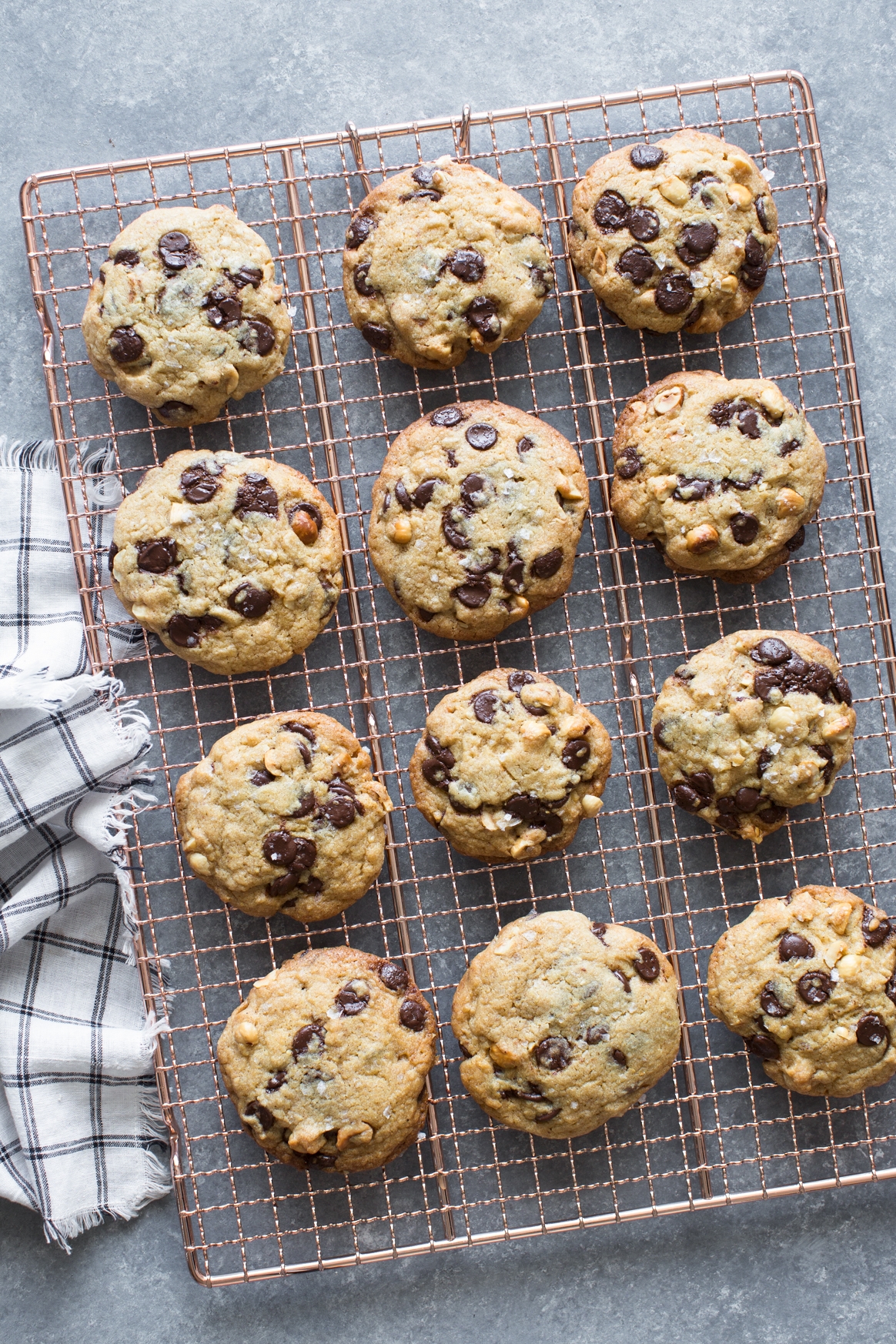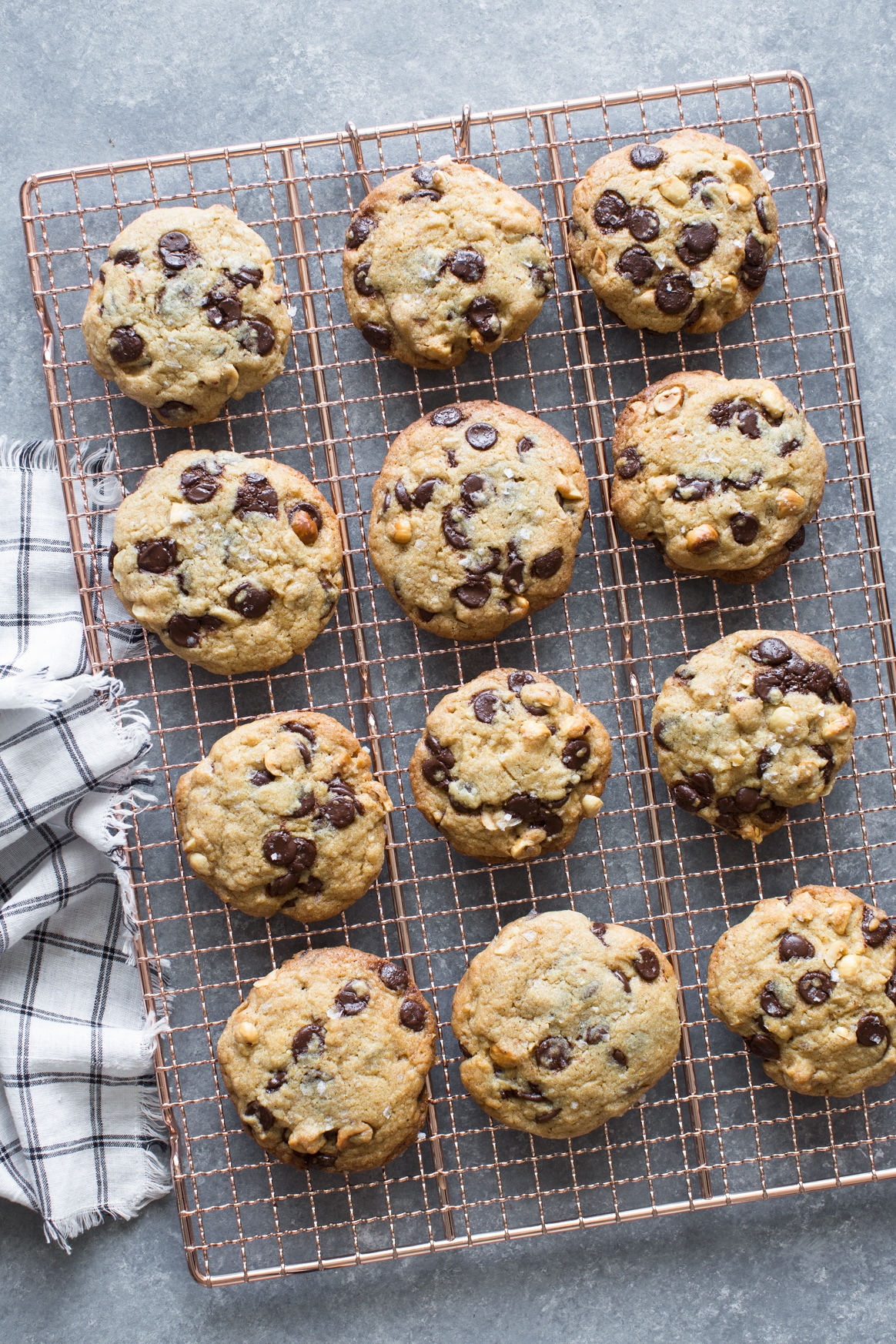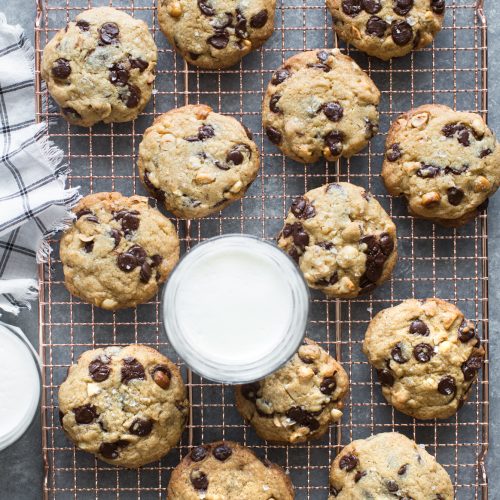 Toasted Hazelnut Chocolate Chip Cookies Recipe
Adapted from Christina Tosi's chocolate chip cookie recipe.
Ingredients
2

sticks (1 cup)

unsalted butter, divided

2

cups

all purpose flour

2

tablespoons

nonfat powdered milk

1 1/4

teaspoons

fine grain sea salt

1/2

teaspoon

baking powder

1/4

teaspoon

baking soda

3/4

cup

packed light brown sugar

½

cup

sugar

1

egg + 1 egg yolk

2

teaspoons

vanilla

8

ounces

bittersweet chocolate chips (65% cacao)

3/4

cup

toasted, skinned hazelnuts, chopped
Instructions
Cook 6 tablespoons butter in a small saucepan over medium heat until the butter turns golden brown color and takes on a nutty aroma (4 to 5 minutes). Take the saucepan off the heat and add remaining butter, stirring until melted. Set aside.

Add flour, milk powder, sea salt, baking powder and baking soda to a medium bowl, whisking to combine. Set aside.

Place butter and sugars in the bowl of a stand mixer fitted with the paddle attachment. Beat on medium until loosely combined (30 seconds), then add eggs and vanilla and beat until combined (30 seconds). Add dry ingredients in 2 additions, beating until just combined. Scrape down the sides as needed. The dough will a little wetter than a regular cookie dough given the higher fat content. Stir in chocolate chips and chopped hazelnuts. Transfer cookie dough to the refrigerator and let chill for 30 minutes.

Preheat and oven to 375°F and set an oven rack to the middle position. Place rounded tablespoons of cookie dough on a parchment-lined baking sheet about 1 inch apart. Bake for 12-14 minutes until the edges of the cookies start to brown. Let the cookies rest on the baking sheet for 5 minutes, then transfer to a rack to cool.
Tried this recipe?
Tag @brandiego on Instagram so I can check it out!
Looking for more Holiday cookie recipes? Check out some of my past favorites: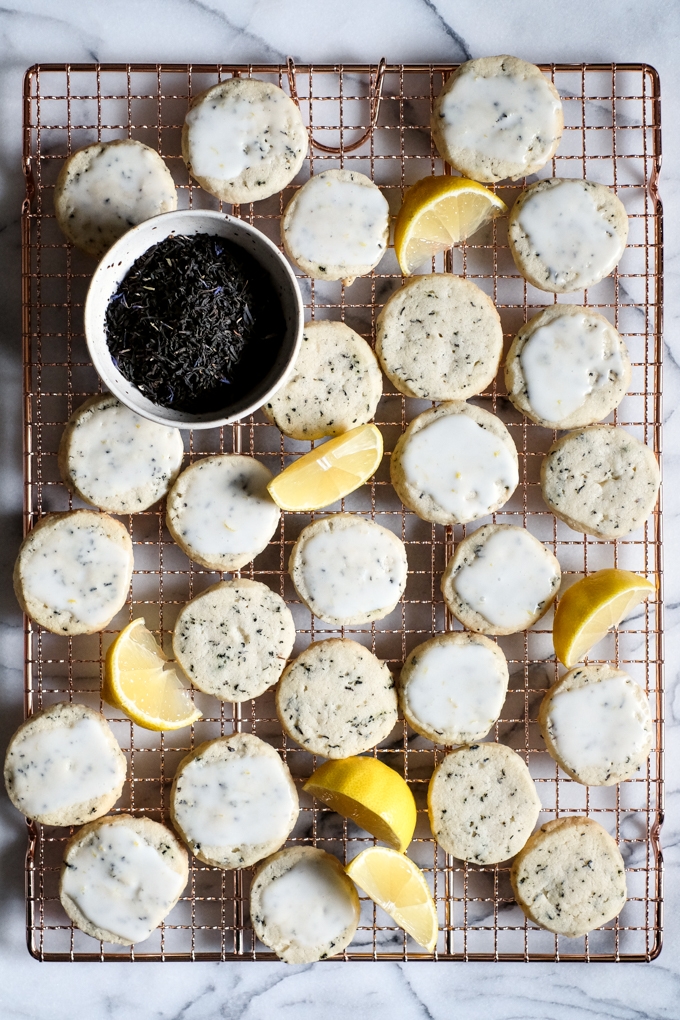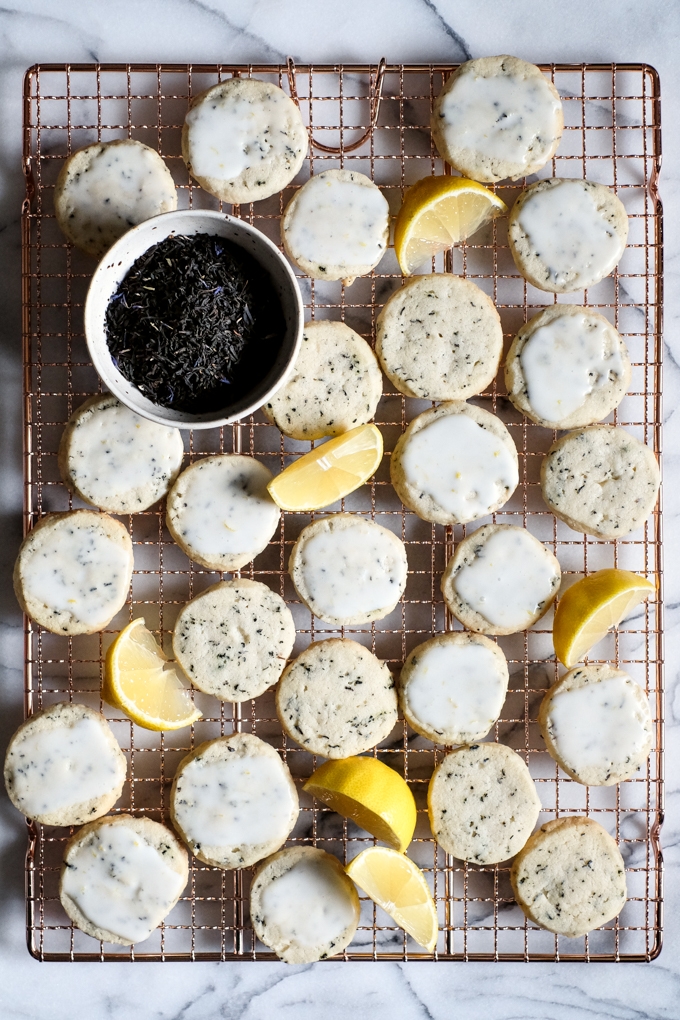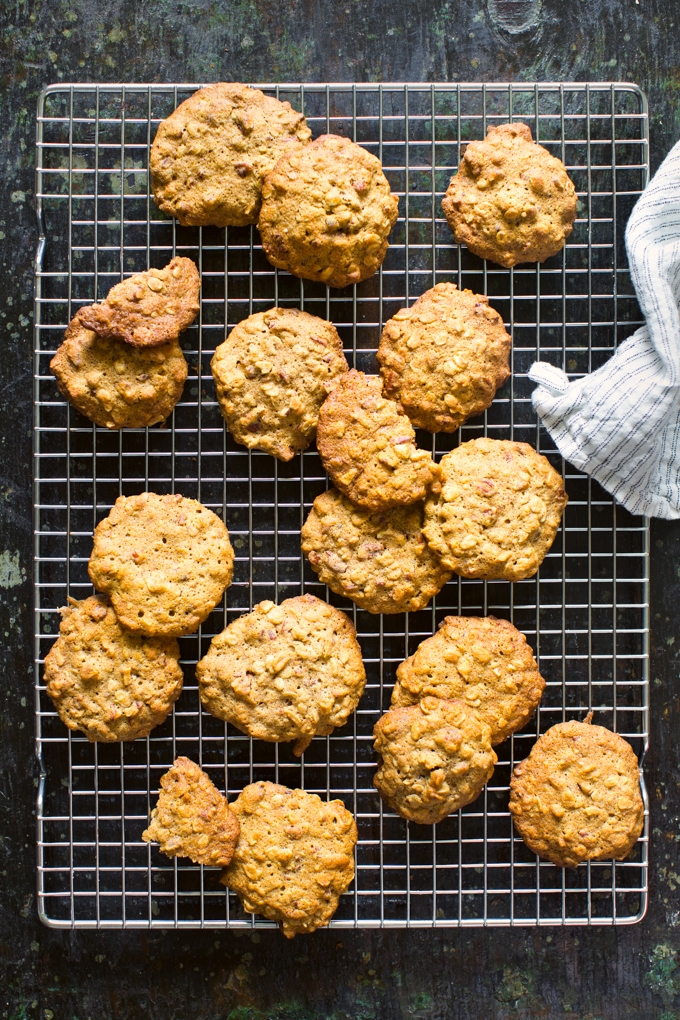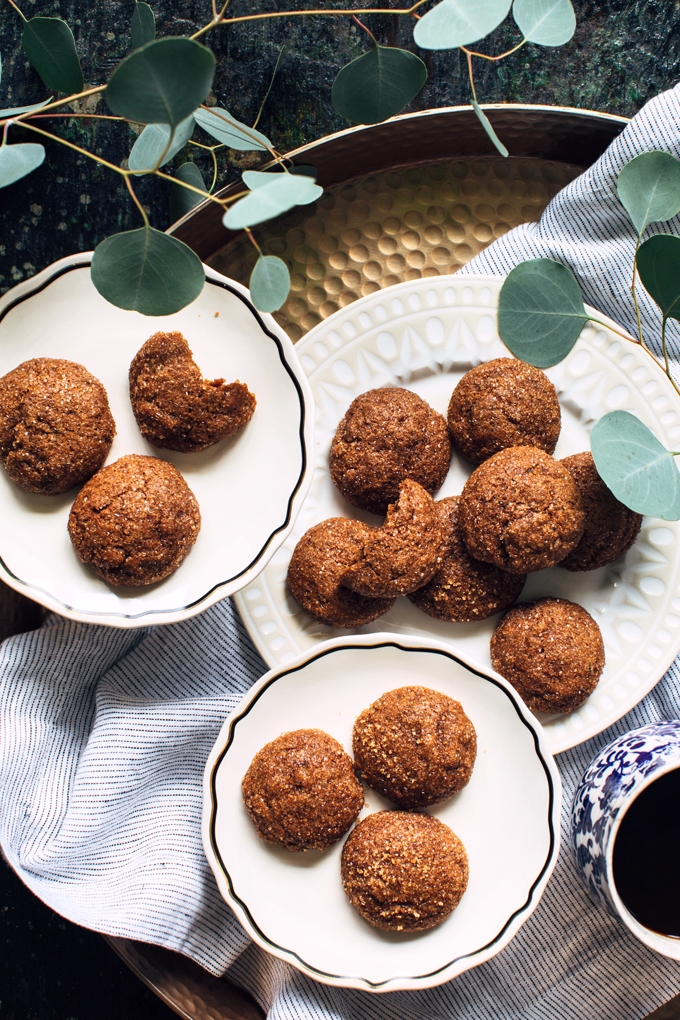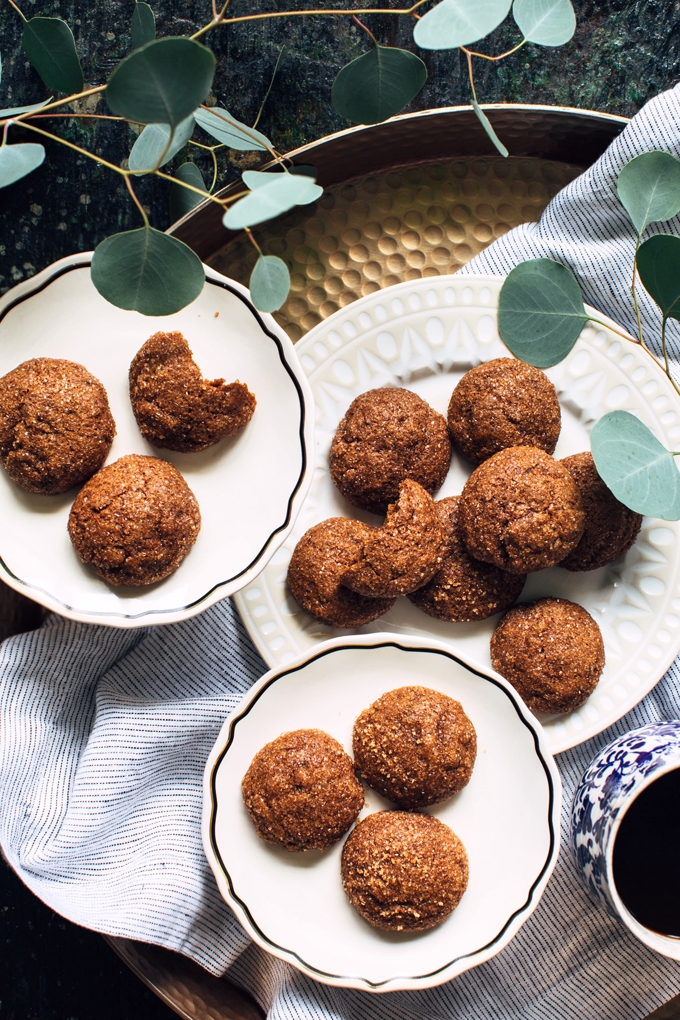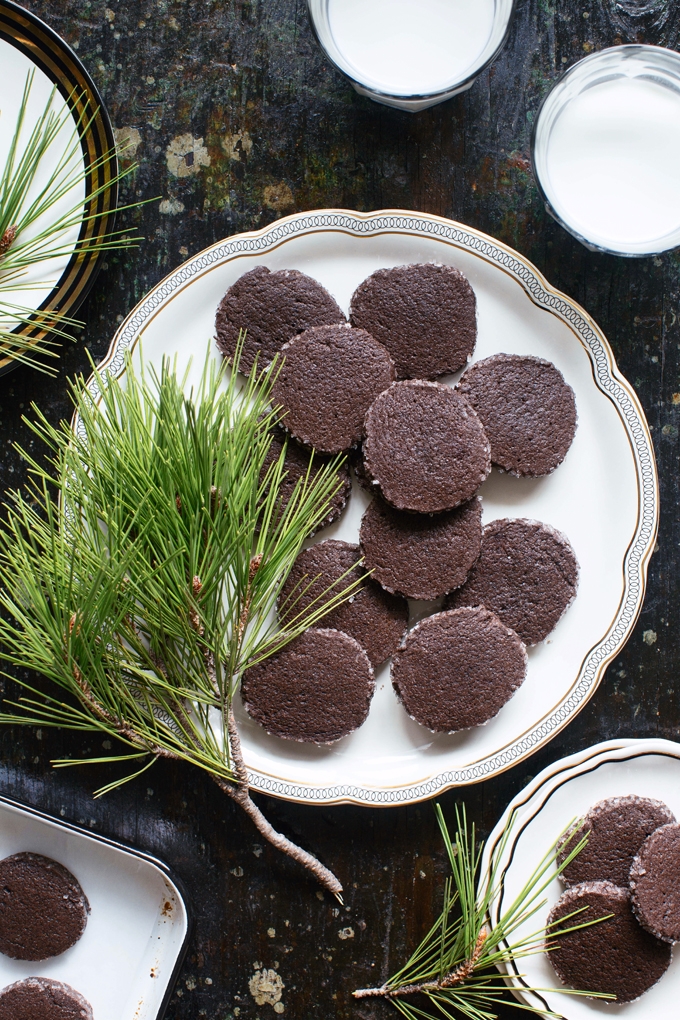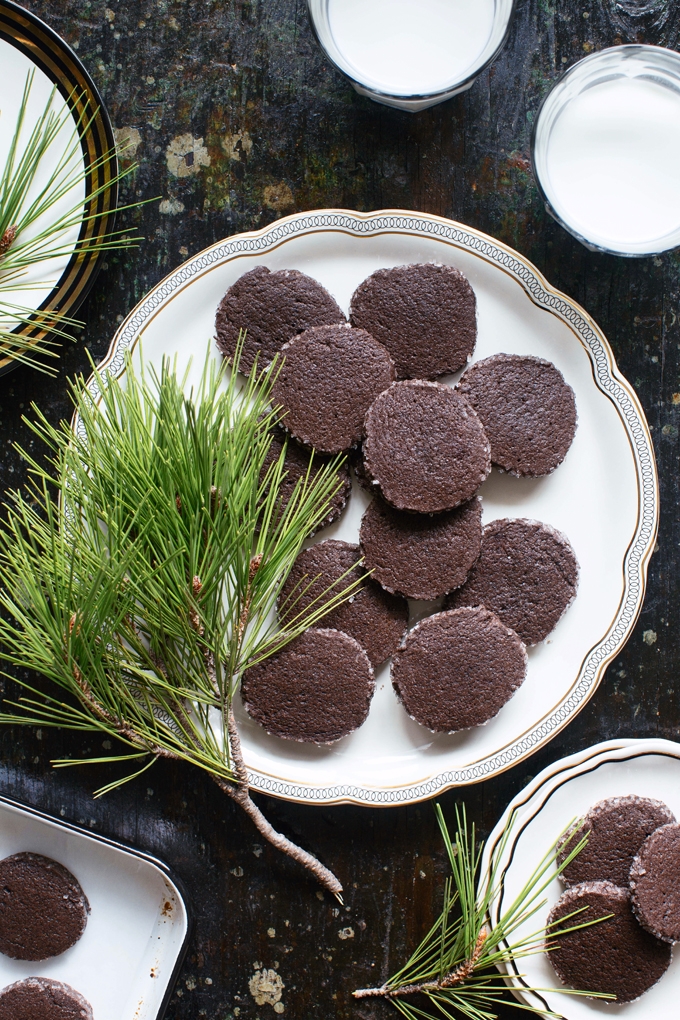 31