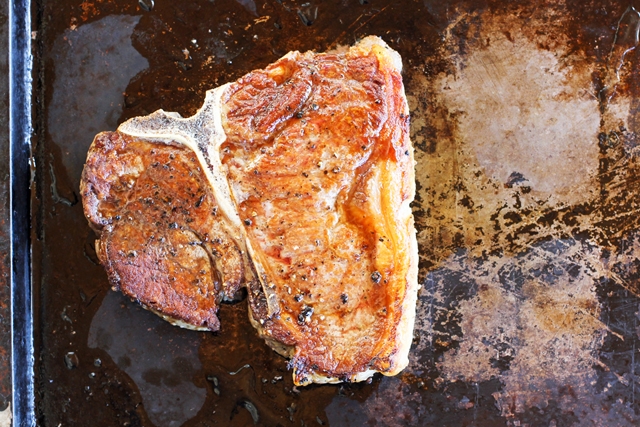 Since first seeing this burger on Serious Eats, I've been quite intrigued by Modernist Cuisine, a series cookbooks by Nathan Myhrvold, Chris Young and Maxime Bilet that focus on the science behind cooking (aka molecular gastronomy). Although modernist techniques and recipes seem interesting, most are highly inaccessible to the home cook. I mean, I don't have 30 hours to make a burger. Or a vacuum sealer, immersion circulator, centrifuge, high pressure cooker, etc. So you can imagine my excitement when I saw this article in The New York Times featuring several recipes from Modernist Cuisine adapted for the home cook! I decided to test out one of these recipes in my own kitchen.
This post may contain affiliate links.
This recipe starts with a beautiful slab of frozen porterhouse steak. The steak is seared in a screaming hot cast iron skillet then finished in a 200°F oven until done to taste. The whole process is quite easy and results in a perfectly cooked steak. The contrast of the salty, golden crust and the smooth, buttery center is just pure heaven. Freezing the steak in advance will ensure that you don't overcook the meat while you achieve that perfect sear. This recipe is also easily scalable for a dinner party. Sear each steak one at a time and then finish them all off in the oven at the same time! Frozen Seared Steak may not be as grandiose as the burger mentioned above, but it is a mouth-watering treat made using some simple modernist techniques. Continue reading for the recipe plus a bonus video from my recent segment on San Diego Living.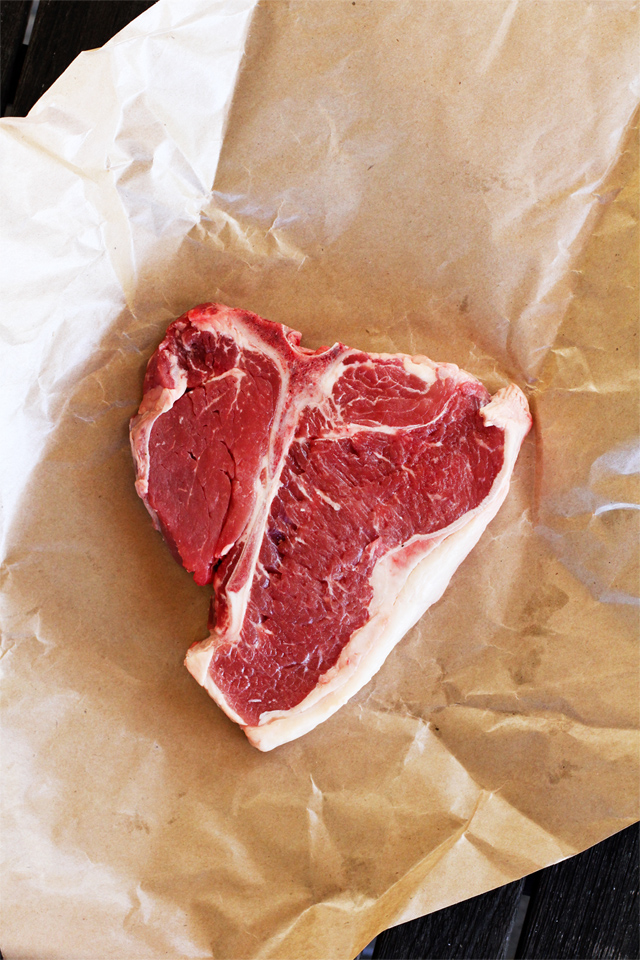 I alluded to this Frozen Seared Steak during my recent segment on San Diego Living. Perfect for Valentine's Day, these steaks can cook in the oven while you enjoy some stress-free apps and cocktails with your significant other.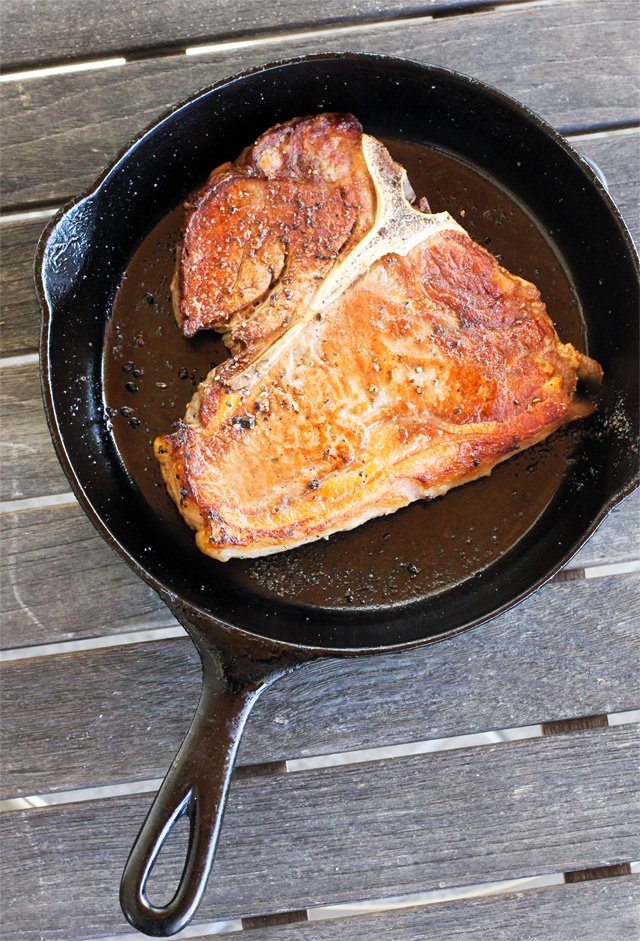 Can you cook a steak from frozen?
The answer is here is yes and no. You can cook a steak from frozen, but only if it's been in the freezer for a short period of time. In this recipe, you freeze the steak for just 1 hour.
The steak is not rock hard, but instead it's very well-chilled. This allows you to get the perfect sear on the outside of the steak without overcooking the inside of the steak.
I would not recommend cooking a steak that's completely frozen solid.
What happens if you cook frozen meat?
If you cook meat that's completely frozen, the outside will steam (rather than sear) and may cook inconsistently. Also, the outside of the steak will be overcooked before the inside is done. That's why I recommend only freezing a steak for 1 hour to get the perfect sear.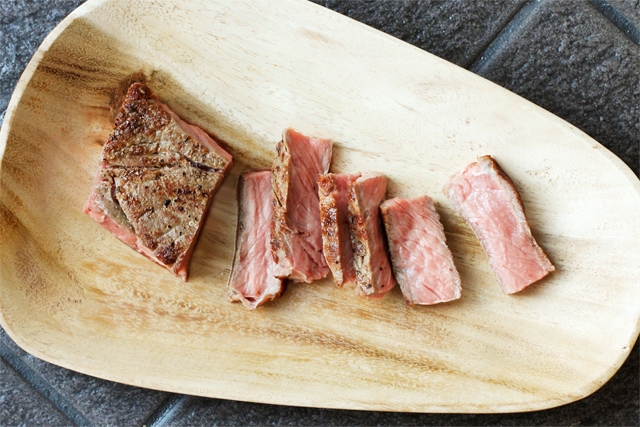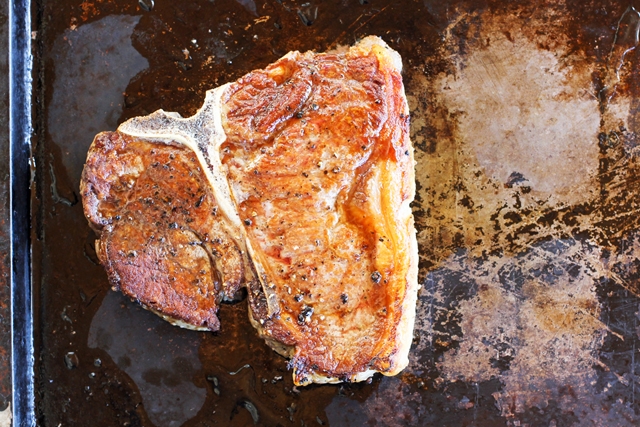 Frozen Seared Steak
Ingredients
1

bone-in porterhouse steak (about 1 1/2- inch thick)

Kosher salt

Freshly ground black pepper

Safflower oil (or any oil with a high smoke point)
Instructions
Cover the steak in plastic wrap (or butcher paper) and place in the freezer for 1 hour.

Meanwhile, preheat your oven to 200°F and place a rack in the center of the oven.

After freezing for an hour, season the steak with a generous amount of kosher salt and freshly ground black pepper.

Place a cast iron skillet over a high flame and heat until screaming hot (at least 10 minutes). Add a thin layer of safflower oil then quickly but carefully set the steak in the skillet. Sear one side only until golden brown. Press the steak down with tongs to get an even sear. Alternatively, you can set a heavy bottomed pot or press on top of the steak to get a nice even crust.

Transfer the steak, seared side up, to a rimmed baking sheet and place in the oven. Cook until done to taste (30 minutes – 1 hour). An internal temperature of 125 for rare, 145 for medium and 165 for well done.

Let stand for 10 minutes covered in a aluminum foil before thinly slicing. Season with a sprinkle of kosher salt.
Tried this recipe?
Tag @brandiego on Instagram so I can check it out!
184