Last year, I couldn't get enough of chia pudding.  This year, my new obsession is the chia smoothie.  Cold, creamy, and easy-to-prepare, this healthy breakfast beverage is packed with big, bright flavors.
This post may contain affiliate links.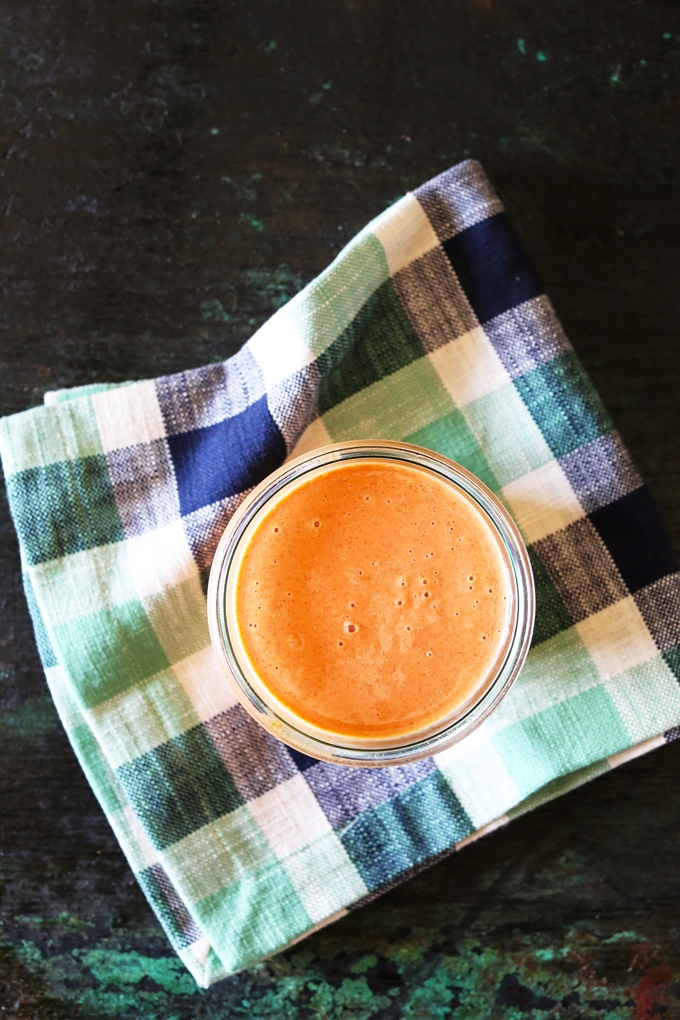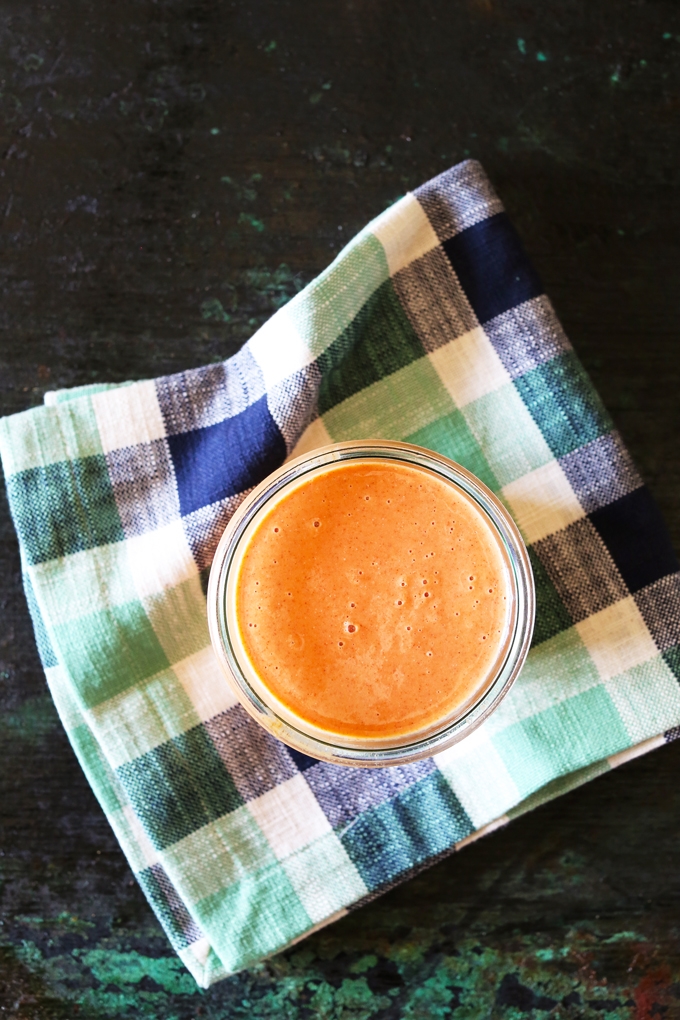 My Orange Carrot Chia Smoothie starts with a base of hydrated chia seeds, 2 tablespoons of seeds in 1 cup of orange juice.  This base is then blended with chopped carrot, almond milk ice cubes, almond butter, honey, vanilla, cinnamon and freshly squeezed lemon juice.  The chia seeds thicken the drink while adding major nutrients, including fiber, protein and calcium.  The texture is smooth and silken, and the taste is reminiscent of an orange creamsicle.   A well-balanced, incredibly delicious orange creamsicle!  I actually debated calling this drink the Orange Creamsicle Chia Smoothie.  Or the Easiest-Way-To-Down-A-Bunch-Of-Carrots Chia Smoothie.  The carrot flavor hangs out in the background, adding just the right amount of vegetal sweetness.  It's seriously tasty.  Continue reading for the recipe.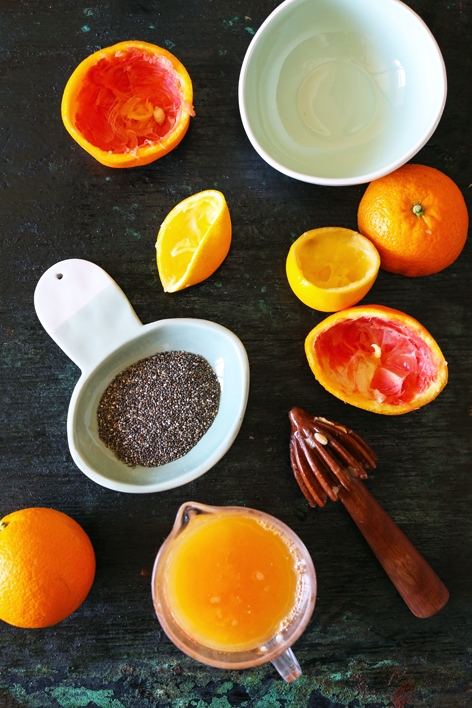 The flavors for this recipe were inspired by my weekly Specialty Produce Farmer's Market Box (FMB).  I've been getting these boxes since July of last year, and I just love the random assortment of gorgeous produce available each week.  Here's a photo of last week's box:
http://instagram.com/p/yLGWT3mDxW
Contents included:
Broccoli – Life's a Choke Farm
Medjool Dates – Wynola Flats
Endive Romanesco – Coastal Organics
Meyer Lemons – Polito Farms
Red Hydro Romaine – Sundial Farm
Purple Carrots – Black Sheep Produce
Yellow Onion – Jaime Farms
Cara Cara Oranges – Lee Farm
Amarosa Fingerling Potatoes – Weiser Family Farms
Green Kohlrabi – Kong Thao
I also got some Vanilla Blood Oranges from their Farmer's Choice program.  The citrus in the box was particularly inspiring: Cara Cara Oranges (a mix of an orange and a grapefruit), Meyer Lemons (a mix of a lemon and a mandarin orange), and Vanilla Blood Oranges.  For this recipe, I hydrated the chia seeds in a mix of these three juices, but I also tested this recipe with just one juice.  All variations were delicious, so I would recommend that you use whatever citrus you have on hand.
If you only have boxed orange juice (vs. freshly squeezed), you may want to omit the honey here, because boxed juices can be a bit on the sweet side.  Adjust flavors at the end by adding more honey or lemon juice.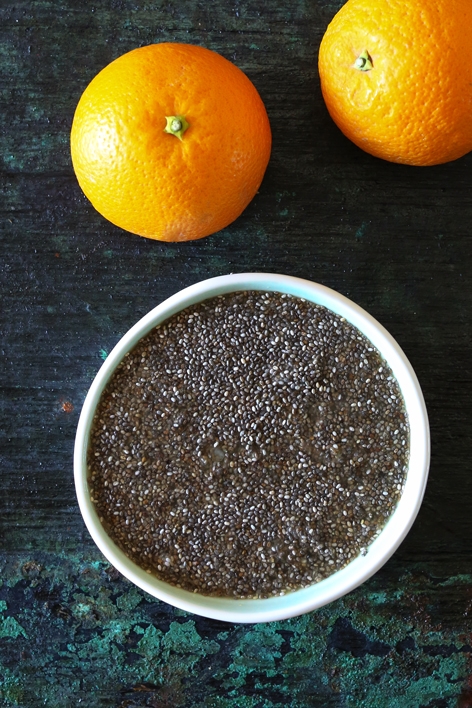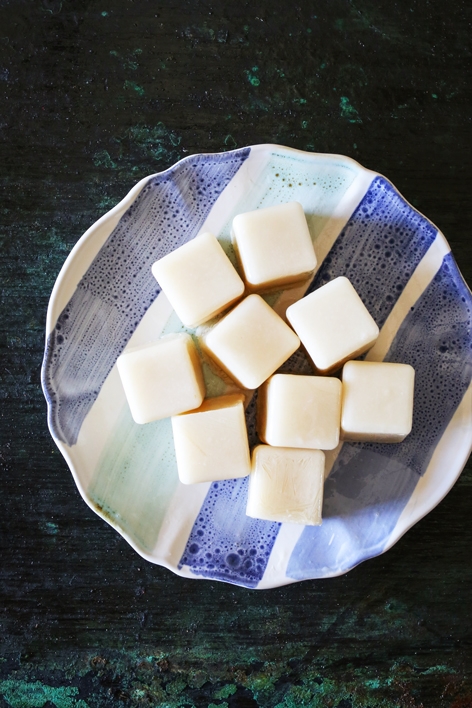 Normally, I make my chia smoothies with part frozen fruit to cool down the drink without watering down the flavor (ice cubes do that).  For this chia smoothie in particular, all the produce is fresh, so I decided to freeze the almond milk component.  Each batch gets eight 1 oz. cubes (1 cup of almond milk) made with this ice cube mold
.  Perfect temperature.  No flavor loss.  I like to make these flavored ice cubes in big batches, so I can always have them at-the-ready for my morning smoothies.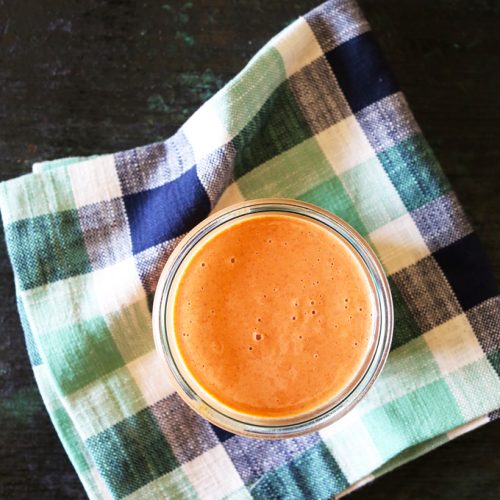 Orange Carrot Chia Smoothie
Ingredients
2

tablespoons

chia seeds

1

cup

orange juice (I used a mix of orange and meyer lemon juice here, but just orange works well too)

Scant 2 cups (8 ounces) peeled and sliced carrots

Juice of 1/2 lemon

1

tablespoon

honey

1

tablespoon

almond butter

1

teaspoon

vanilla extract

1/2

teaspoon

ground cinnamon

Small pinch of kosher salt

1

cup

(8 ounces) almond milk ice cubes
Instructions
Place chia seeds and orange juice in a small bowl, whisking to combine. Let sit for 20 minutes, whisking occasionally,

Add the hydrated chia seeds with juice to the container of a blender along with all other ingredients. Blend until smooth. Taste and add more honey or lemon juice as needed.
I like to enjoy one smoothie immediately, and save the other one (in the fridge) for an afternoon snack. Be sure to drink both smoothies within 24 hours. Flavors will get muddy after that.
Tried this recipe?
Tag @brandiego on Instagram so I can check it out!
If you live in San Diego, and you'd like to order your own Specialty Produce Farmer's Market Box, check out options here.  I've also got 2 other recipes on Kitchen Konfidence that use produce from my weekly FMB: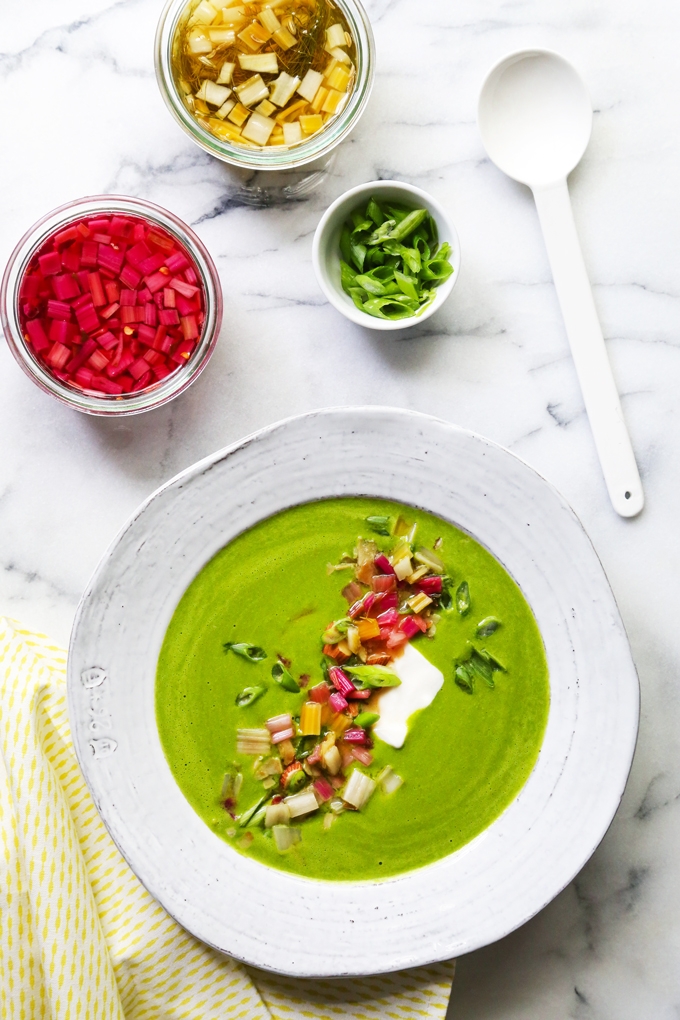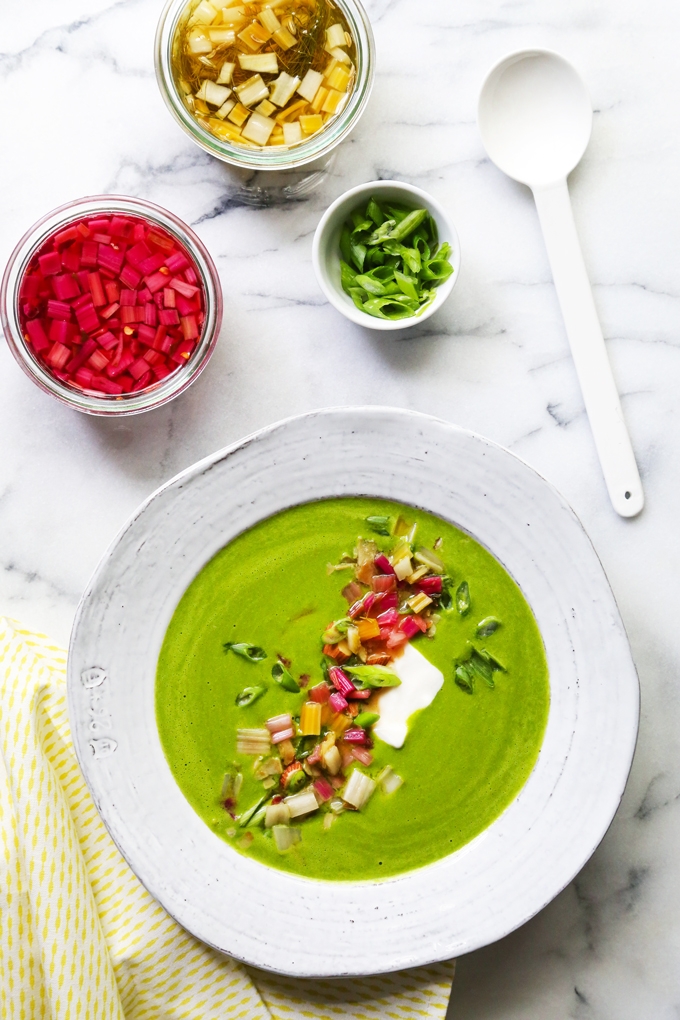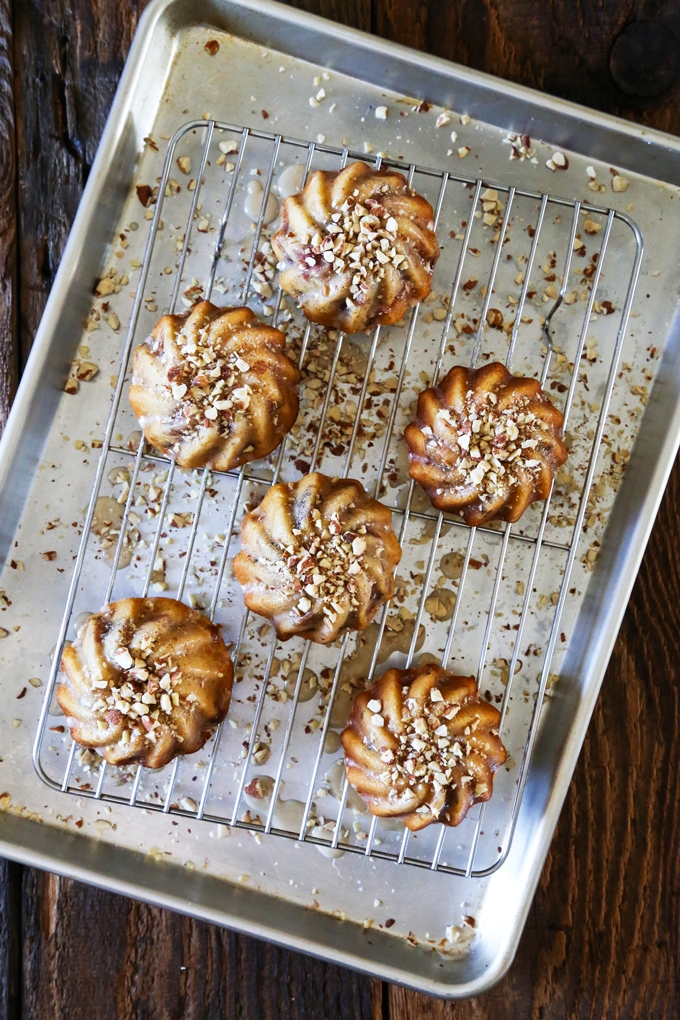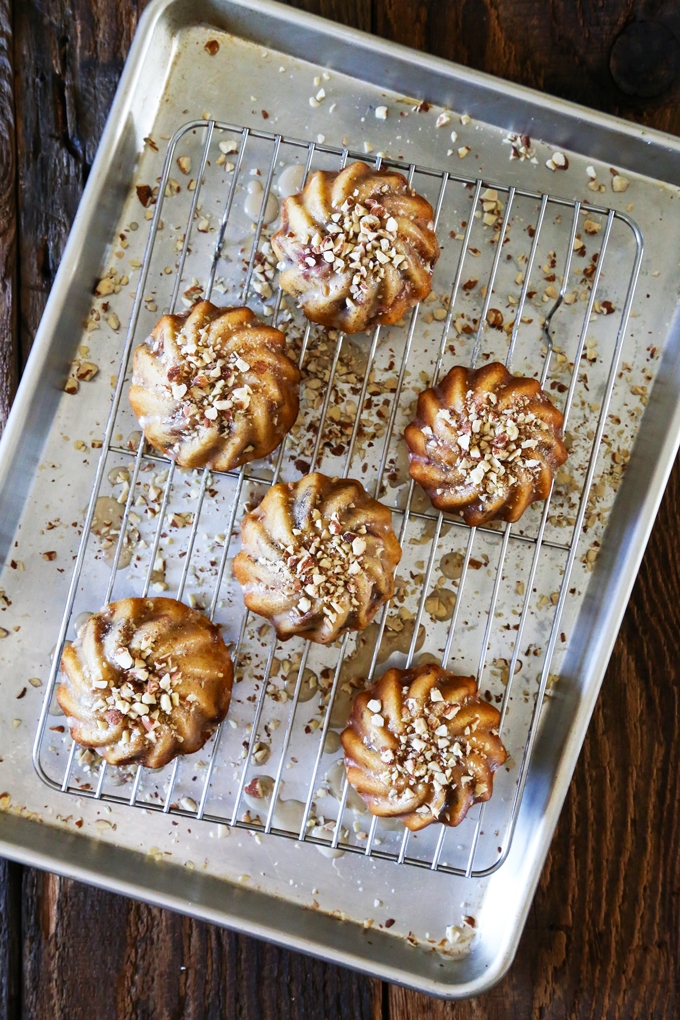 6