Leftover stuffing + runny egg + Parmesan cheese = YUUUUUM!
This post may contain affiliate links.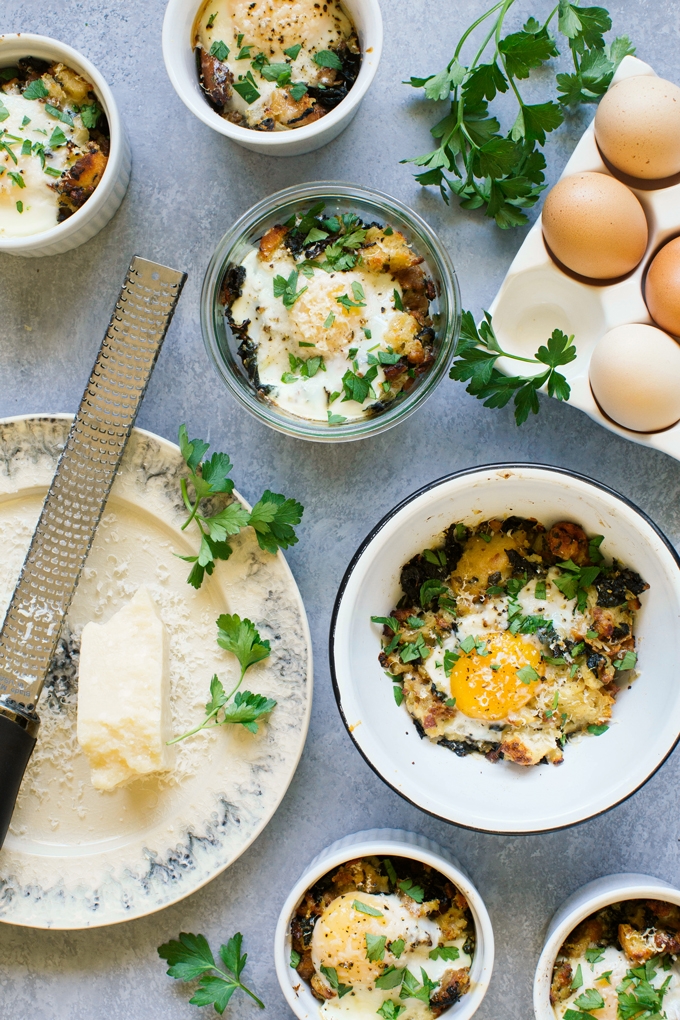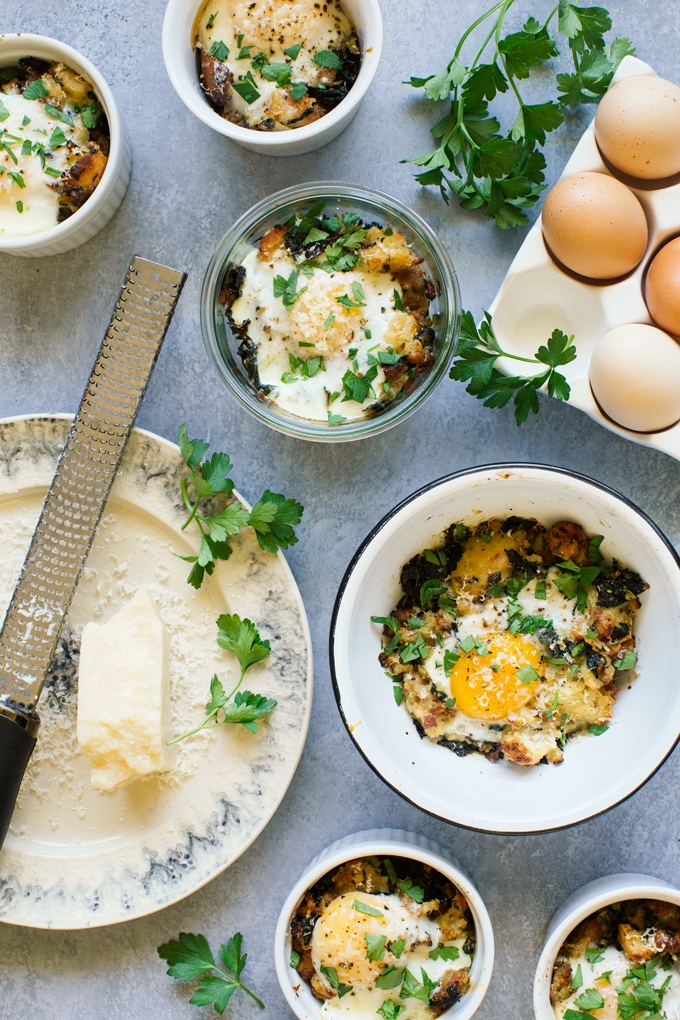 The act of eating Thanksgiving leftovers can be just as enjoyable as the original meal, because tradition and sensibility no longer apply.  Turkey can be reimagined into chili, salad or tacos.  Mashed potatoes transformed into waffles, shepherd's pie or crispy pancakes.  Cranberry sauce used as a sandwich spread, ice cream topping or cocktail mix-in.  With leftovers, creativity and ingenuity rule.
These Stuffing Baked Eggs are a simple way to take leftover stuffing to the next level.  The recipe starts with a series of bowls filled with leftover stuffing. The stuffing is cooked until golden and crispy around the edges, then whole eggs are cracked into each bowl, and sprinkled with Parmesan cheese, salt and pepper.  After a final trip to the oven, the Stuffing Baked Eggs emerge with opaque whites and wobbly yolks.  Finished with chopped, fresh parsley, the eggs lend a wonderful richness to the savory stuffing below.  So tasty and comforting!  Continue reading for the recipe.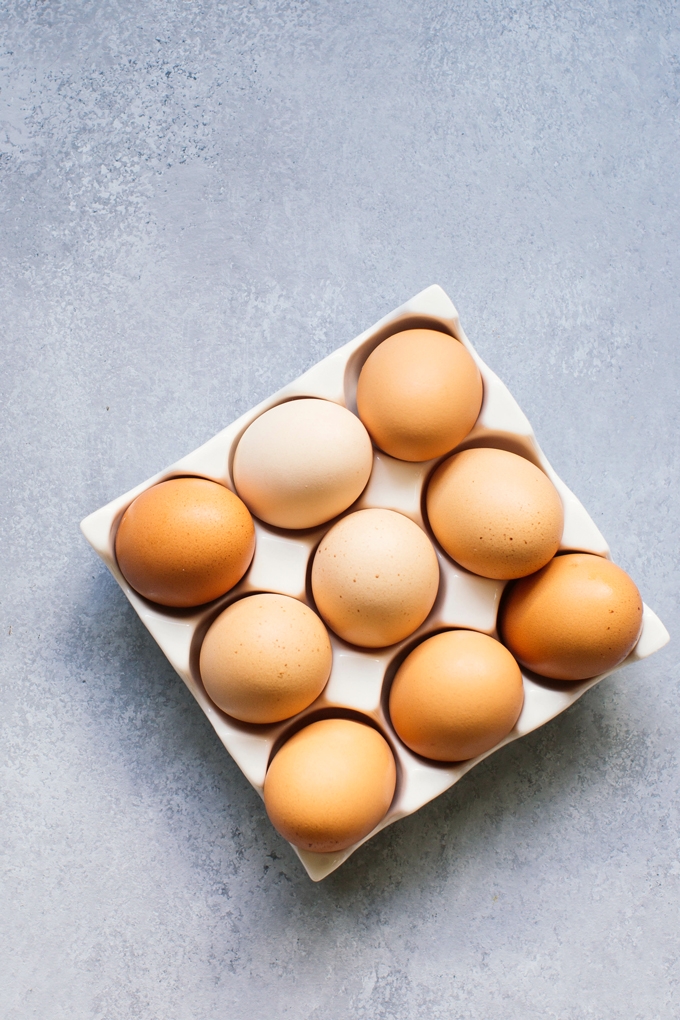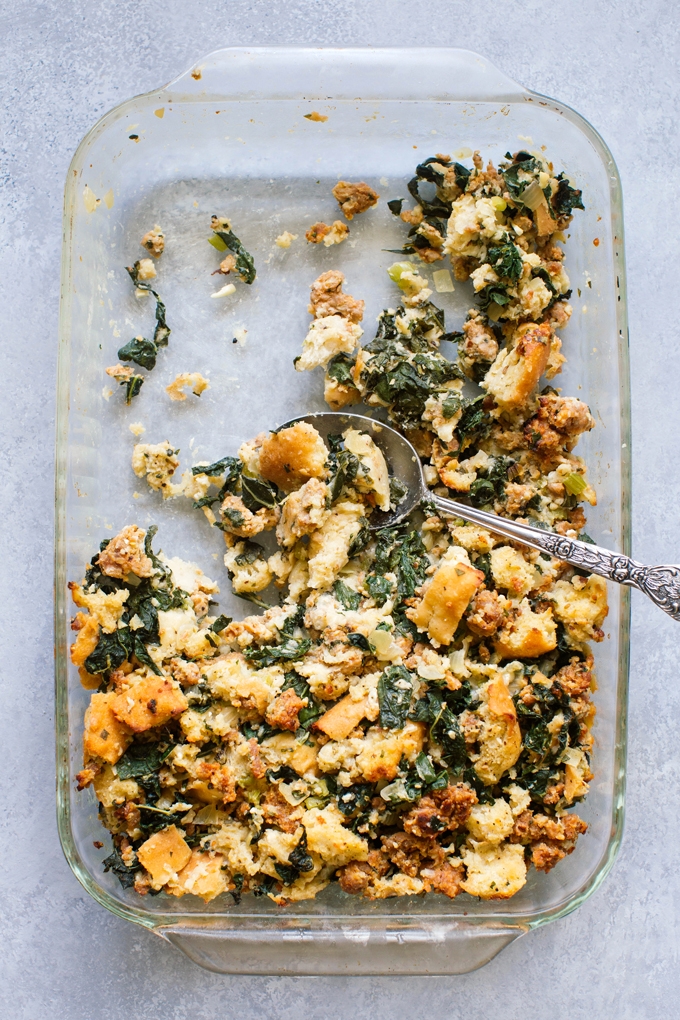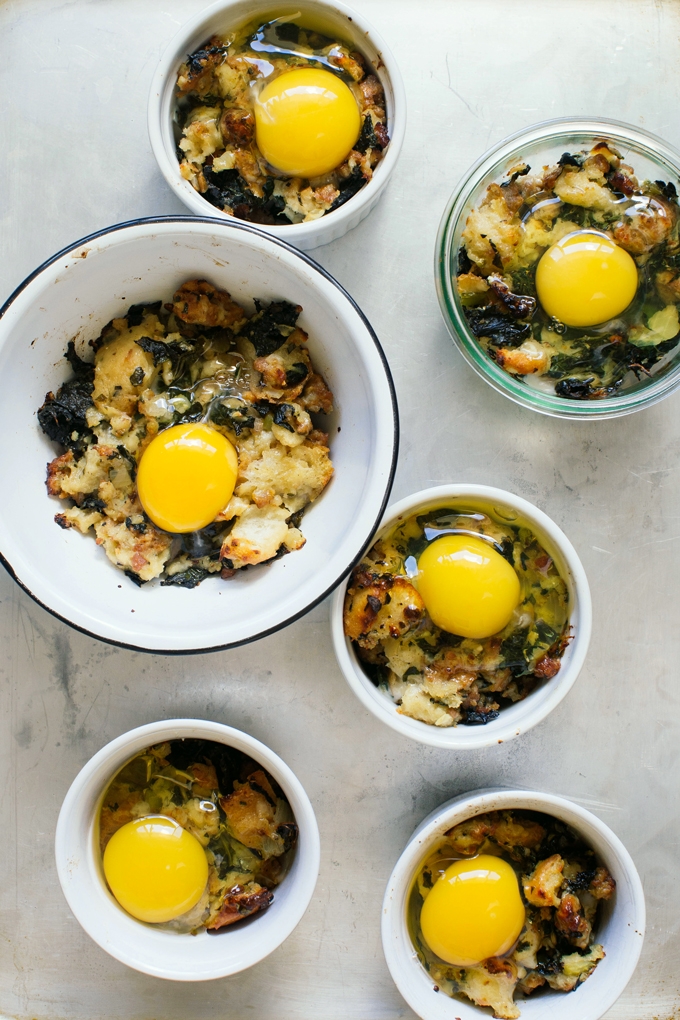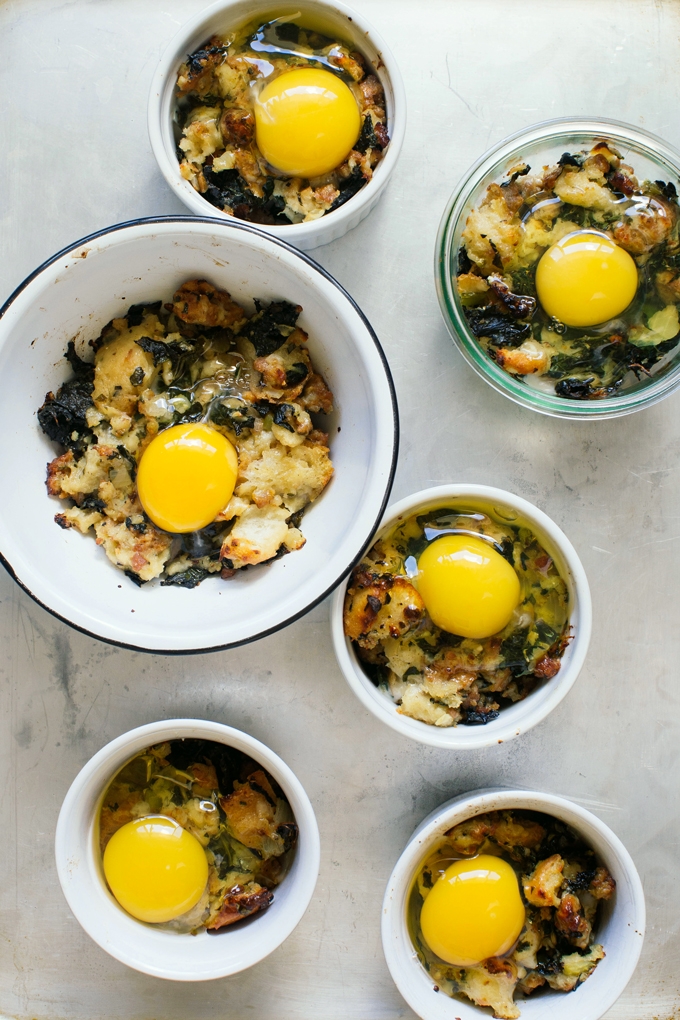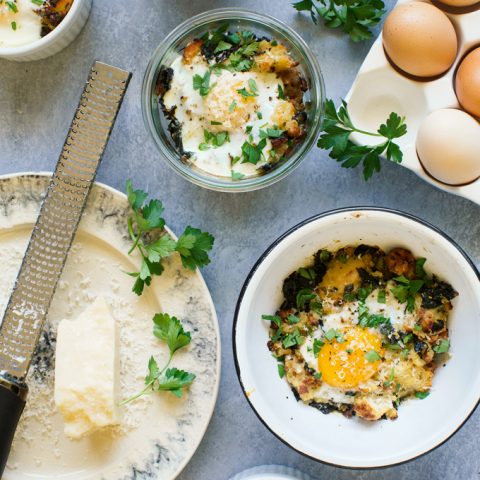 Stuffing Baked Eggs Recipe
You'll need some leftover stuffing for this recipe.
Try this one
!
Ingredients
Non-stick cooking spray

About 4 cups leftover stuffing

Chicken stock, if stuffing is on the dry side

6

eggs

Freshly grated Parmesan cheese

Kosher salt

Freshly ground black pepper

Chopped parsley
Instructions
Preheat an oven to 425°F and set an oven rack in the middle position. Grease 6 oven safe bowls lightly with non-stick cooking spray, and place on a baking sheet. Fill each bowl with 1/2 – 3/4 cup leftover stuffing. Be sure to leave a little space at the top to accommodate the egg. If stuffing is on the dry side, moisten with a little chicken stock. Transfer the baking sheet to the oven, and bake until stuffing deepens in color and starts to crisp at the edges (about 15 minutes).

Carefully take the baking sheet from the oven. Break an egg into each bowl, then sprinkle with Parmesan cheese. Season each egg with kosher salt and black pepper. Return the baking sheet to the oven, and continue to cook until the eggs are set around the edges, but still a bit wobbly in the middle (7 – 9 minutes). Let the bowls rest for 5 minutes before serving. The eggs will continue to cook while they rest, resulting in perfectly runny eggs. Finish with a sprinkling of chopped parsley in each bowl.
Notes
Stuffing Baked Eggs can be easily scaled up or down as needed. Plan on 1/2 to 3/4 cup of stuffing and one egg per person. This size portion is perfect for breakfast or for lunch when paired with a small salad.
Tried this recipe?
Tag @brandiego on Instagram so I can check it out!
What are your favorite ways to use up Thanksgiving leftovers?
18