Hello friends and Happy Friday!!
This post may contain affiliate links.
I love to cook with rosemary year-round, but to me it just feels so right for the Holiday season.  Perhaps it's because the herb looks and smells similar to pine (it's actually in the mint family though!).  Rosemary might not be the first thing that comes to mind when making a dessert, but it's truly magic when paired with sugar and butter.  In this shortbread cookie recipe, I've created a simple dough infused with fresh rosemary, toasty brown butter and chopped golden hazelnuts.  The marriage of these three flavors is one you'll surely fall in love with.  Sweet, rich and buttery, these cookies have a tender, crumbly texture.  They're a dream with coffee, and would be a perfect addition to any Holiday cookie lineup.  Continue reading for the recipe.
The ingredient list is quite simple here: butter, flour, sugar, salt, rosemary and skinned hazelnuts.  You start by cooking the butter until it turns golden and aromatic.  The brown butter is then mixed in with all of the dry ingredients, nuts and rosemary.  Form the dough into a log, freeze, slice, and bake.  Done!  You can even prepare the dough up to 3 days in advance.
Given that there's not that many ingredients in this recipe, you really want to make sure the ingredients that you use are good quality.  I am able to buy skinned hazelnuts, but if you can only find one's with skins on, here's a method to easily remove the skins:
Bring 3 cups of water to a boil in a medium pot.
Add 3 tablespoons baking soda.  This will cause the water to bubble up.
Drop in the hazelnuts and boil for 3 minutes.
Strain and rinse under cold, running water.  As you are rinsing, easily slip off the peels.
Dry thoroughly.
At this point, toast skinned hazelnuts in a 350°F oven for 10 – 15 minutes, stirring occasionally.  Give the toasted hazelnuts a good chop and they are ready for the cookies!
I should also mention that if you can't find hazelnuts at all, pecans, walnuts or even almonds would work here.  Fresh thyme and sage are also very tasty when paired with butter and sugar.
Rosemary Toasted Hazelnut Shortbread Cookies Recipe
Ingredients
2

sticks (1 cup, 8 ounces) unsalted butter

1

cup

hazelnuts, toasted and chopped well

2

cups

all purpose flour

3/4

cup

sugar

1/2

teaspoon

fine grain sea salt

1

tablespoon

minced rosemary
Instructions
Cook butter in a medium saucepan over medium heat until the butter turns a deep golden brown color (about 5 minutes). Transfer to a bowl and let cool at room temperature until semi-solid.

Add hazelnuts, flour, sugar, salt and rosemary to the bowl of a stand mixer fitted with the paddle attachment. Mix on low until ingredients are evenly combined. Add brown butter in several additions while beating on medium speed until the dough looks like wet sand. The dough should hold together when pinched. If not, add a splash of cold water and mix again.

Turn the dough out on to a work surface and shape into 2 logs 1 1/2-inches in diameter. As you are shaping the logs, the dough will crumble and break. Just keep on pressing and rolling until it comes together. Wrap the logs in plastic wrap and freeze until hard (30 - 40 minutes). At this point you can keep the dough in the freezer for up to 3 days.

When ready to bake, preheat an oven to 350°F and place a rack in the middle position. Line 2 baking sheets with parchment paper.

Working with 1 log at a time, slice into 1/4-inch round cookies, and arrange on the prepared baking sheets. You should be able to fit around 18 per sheet. If a cookie crumbles as you are slicing (this can happen if your knife hits a bigger bit of hazelnuts), just press it back into a round shape. Working in batches, bake for 13 - 15 minutes until the cookies are lightly browned around the edges. Let cool for 5 minutes on the baking sheet, then transfer to a cooling rack.
Tried this recipe?
Tag @brandiego on Instagram so I can check it out!
Here are some more holiday cookie recipes on Kitchen Konfidence: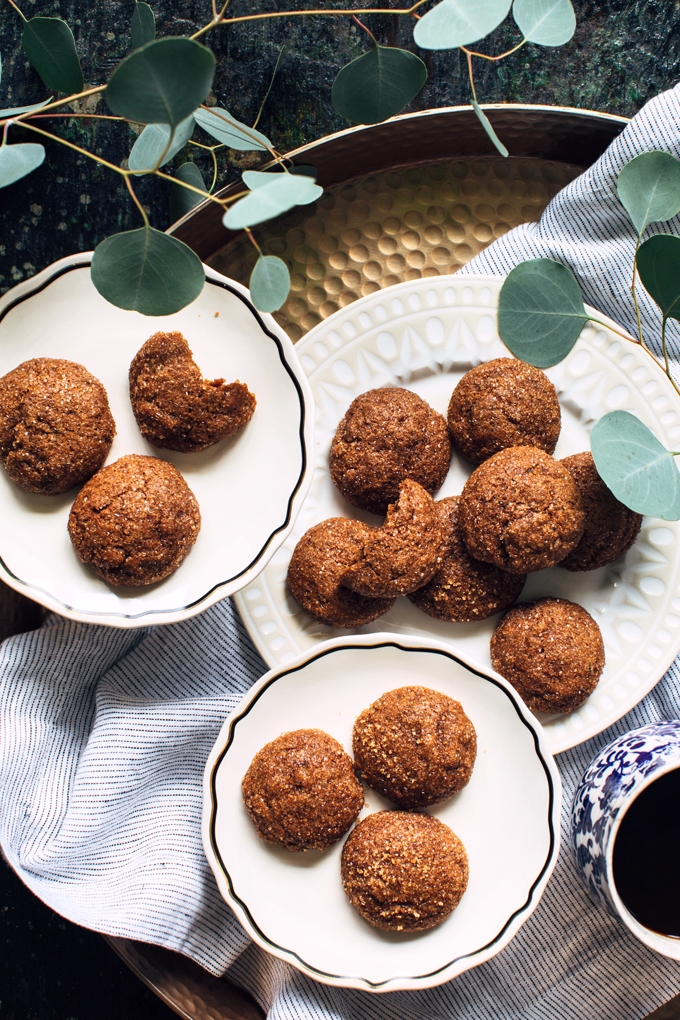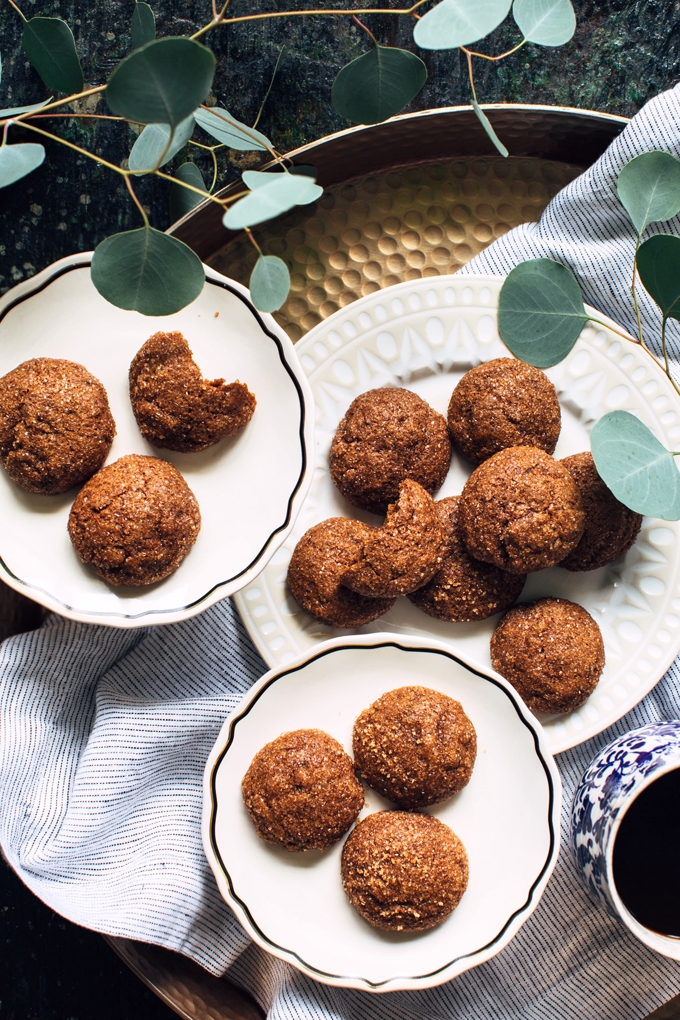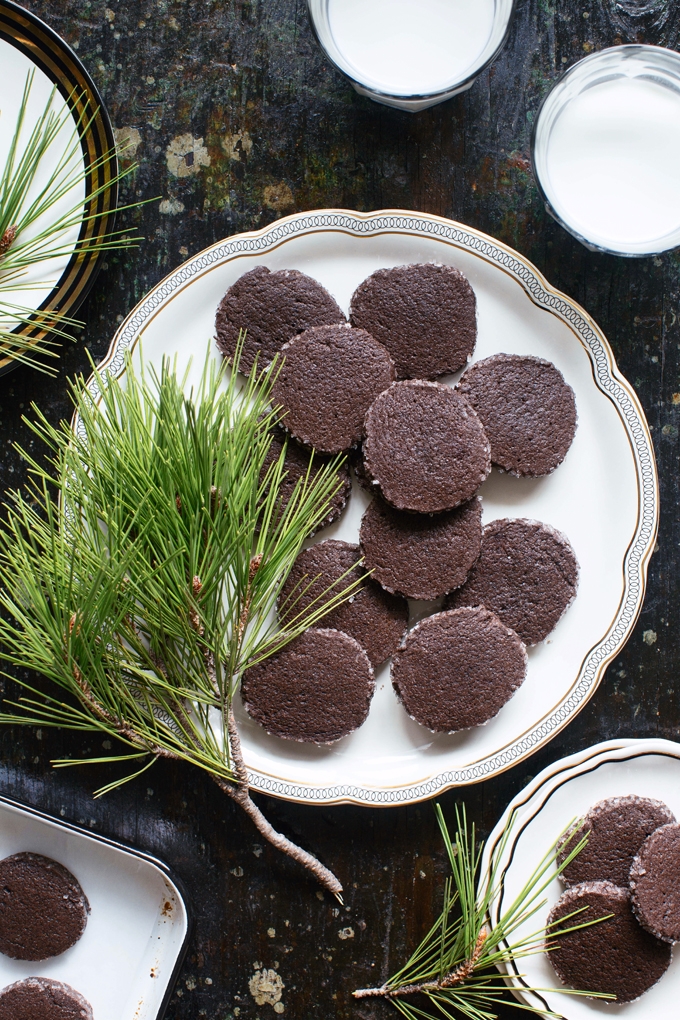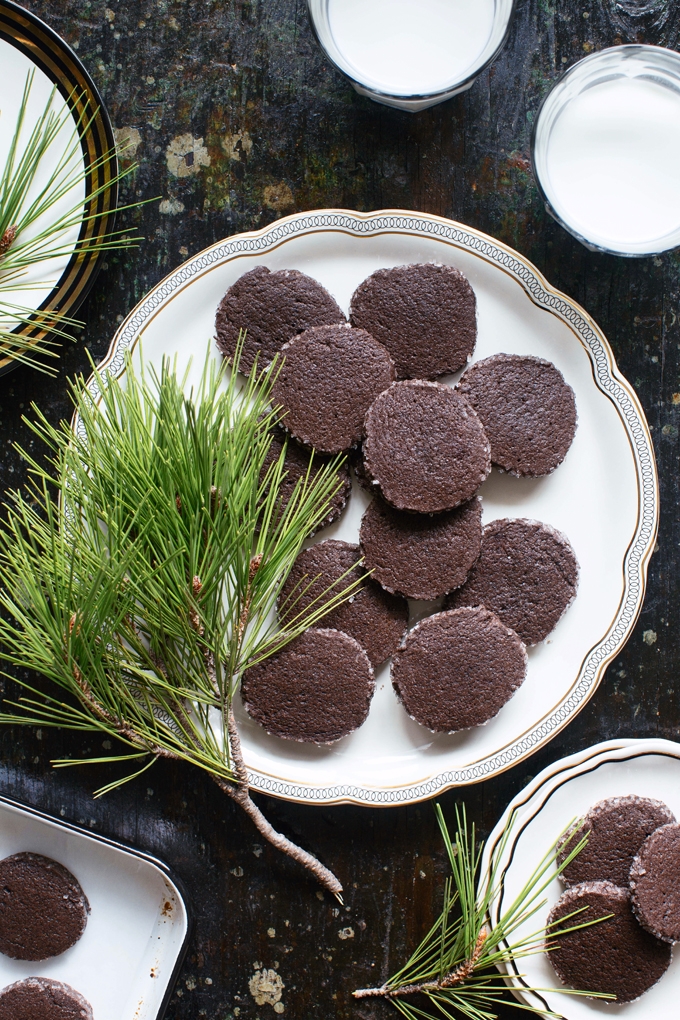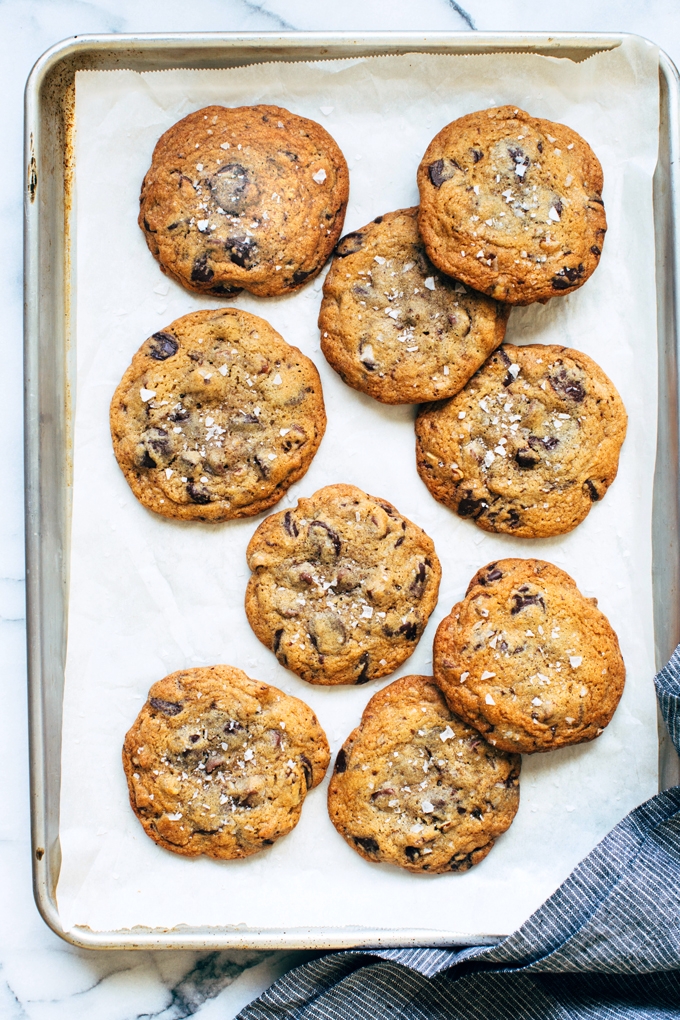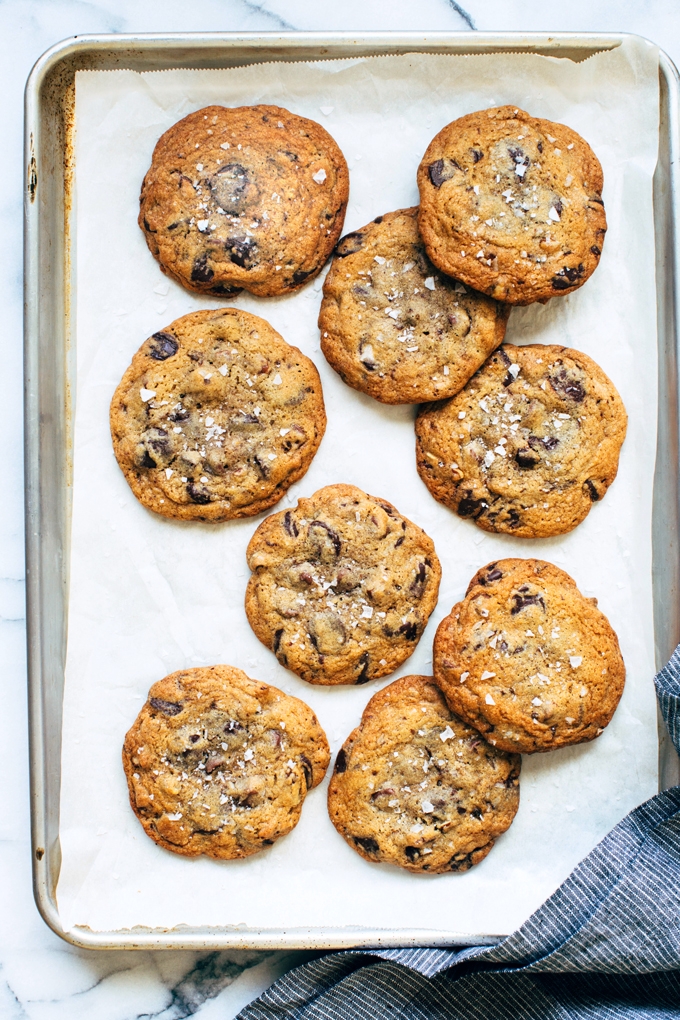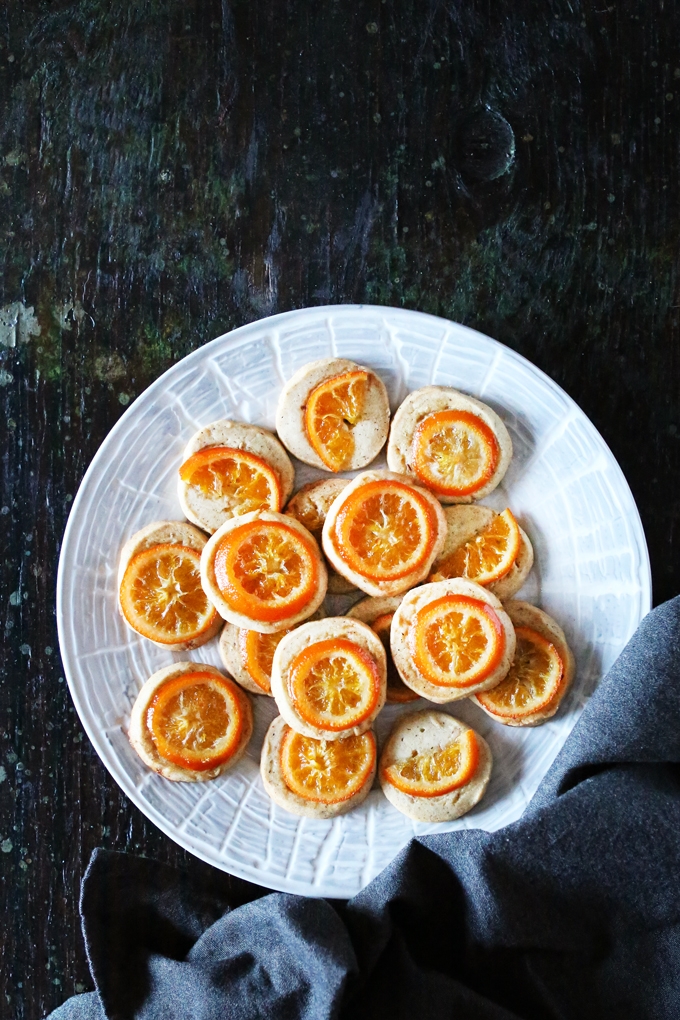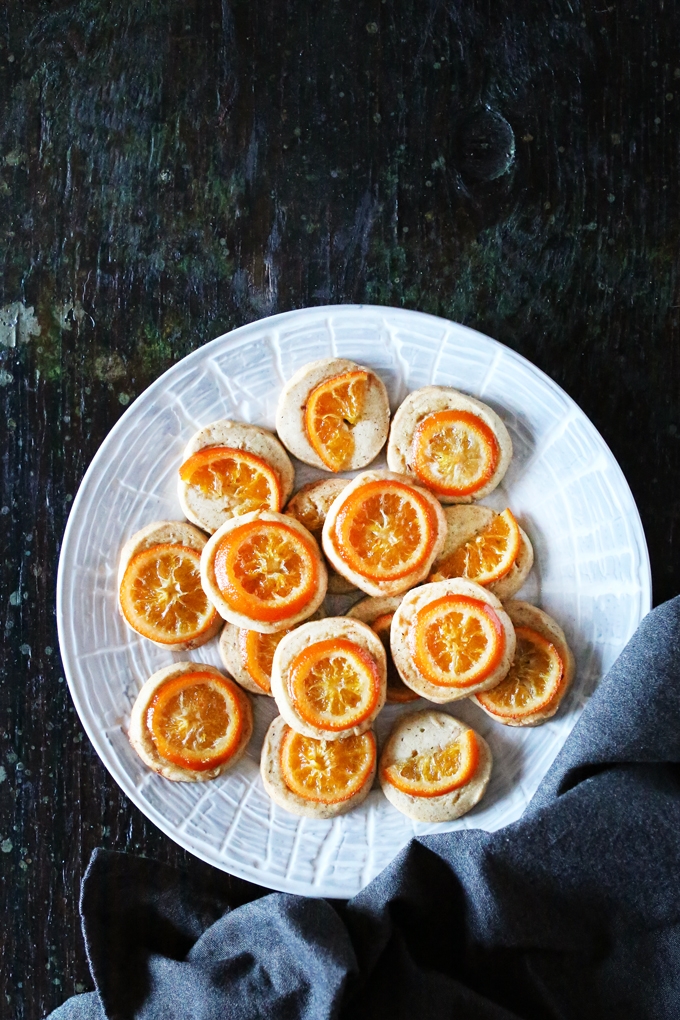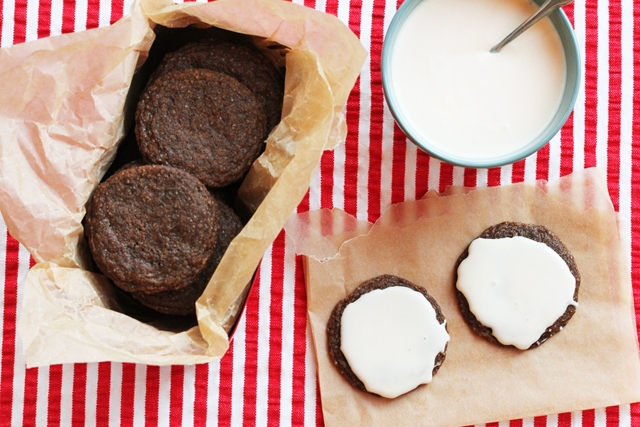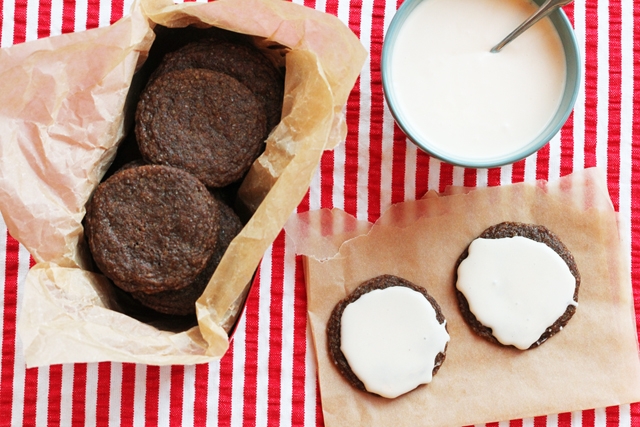 6