The big game is almost here, so today I'm sharing three unique tequila cocktails perfect for any Game Day bash.
This post may contain affiliate links.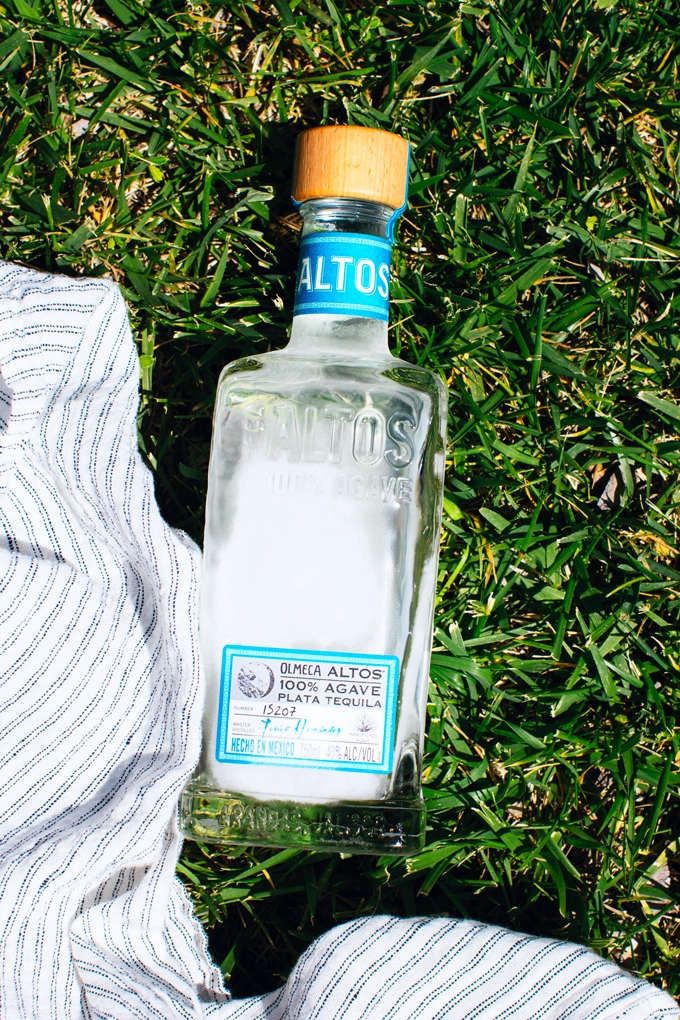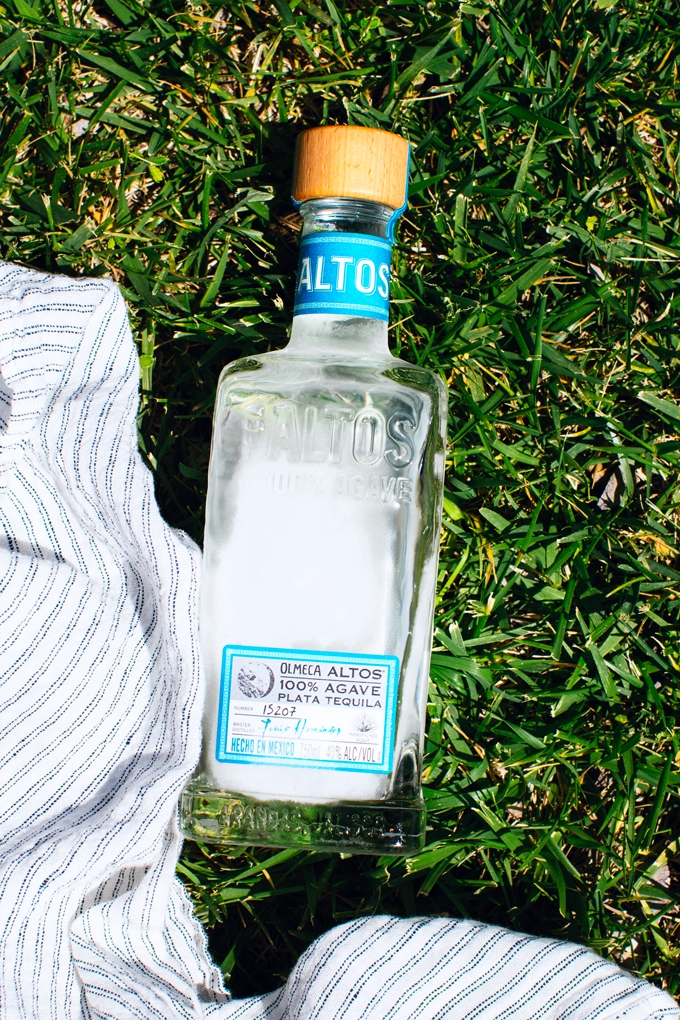 Each of these cocktails is made with Olmeca Altos Tequila, one of my favorite partners here on Kitchen Konfidence.  I've got an option for the casual tequila-drinker (Easy Passion Fruit Margarita), the serious tequila-drinker (Añejo Old Fashioned) and the beer-drinker (Grapefruit Tequila Fizz).  You can pair any of these cocktails with Mexican Game Day apps like queso fundido or salsa verde, but they would also work well with American favorites like buffalo chicken dip or pulled pork sliders.  Just make sure you've got plenty of chilled tequila on hand to keep the party going!!  Continue reading for the recipes.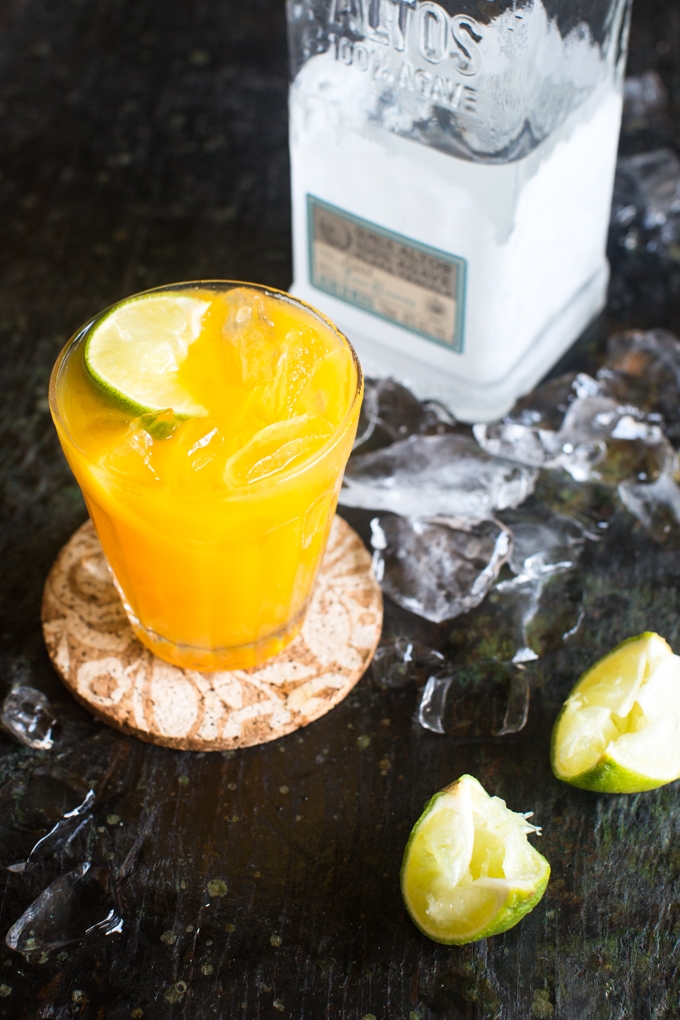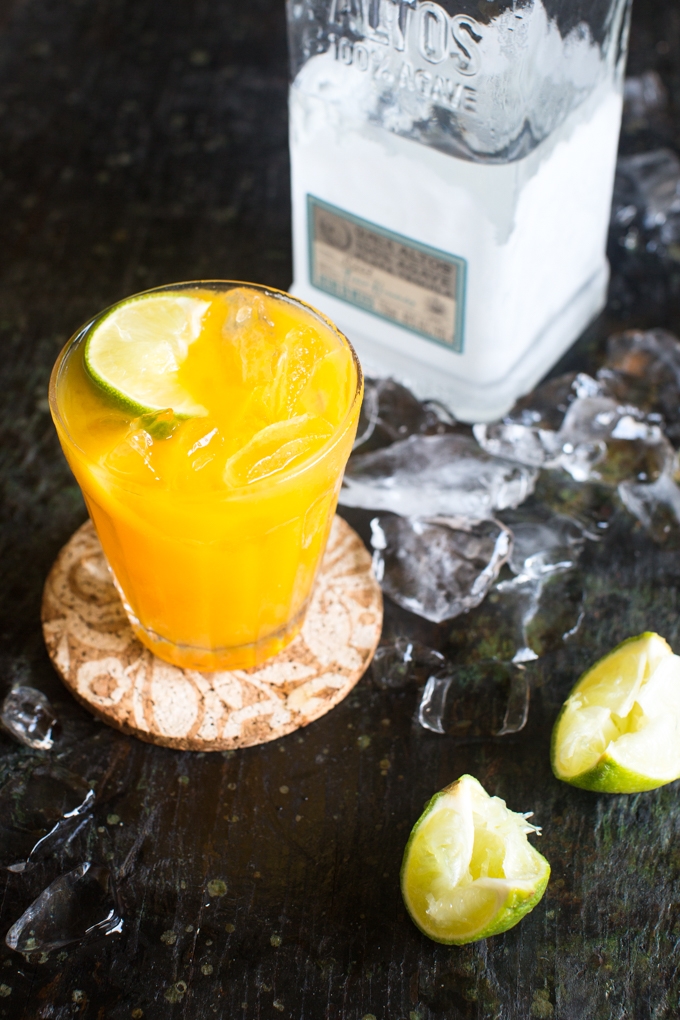 The first cocktail, my Easy Passion Fruit Margarita, is for the casual tequila-drinker.  Last year, I shared this Guava Passion Fruit Margarita, featuring a homemade guava passion fruit puree heady with tropical aromatics.  It's a stellar margarita, but it does require some effort along with fruit that may not be in season.  This easy version is made with a frozen passion fruit concentrate, Olmeca Altos Plata Tequila, simple syrup and lime juice.  The citrus notes of the tequila pair beautifully with the floral tartness of passion fruit.  I just love having the concentrate stashed in my freezer, because I can easily whip this marg up no matter what season it is!
Easy Passion Fruit Margarita
Instructions
Combine all ingredients in a rocks glass with ice. Stir to combine and garnish with a lime wedge.
Notes
*I used a frozen passion fruit concentrate watered down at a 1 to 1 ratio. If you can't find this product, try using passion fruit juice or nectar. The concentrate is very tart, so just taste the juice/nectar first to see how they compare. If they are sweet, you may want to add less simple syrup and up the lime juice
**Please don't buy simple syrup. It's very easy to make at home. Place equal parts sugar and water in a small saucepan (for example, 1 cup of water and 1 cup of sugar), bring to a boil over medium-high heat, and let boil for 1 minute. Take the saucepan off the heat, and let the simple syrup cool to room temperature before using. Done! How easy is that? Simple syrup can be stored in the refrigerator for many weeks.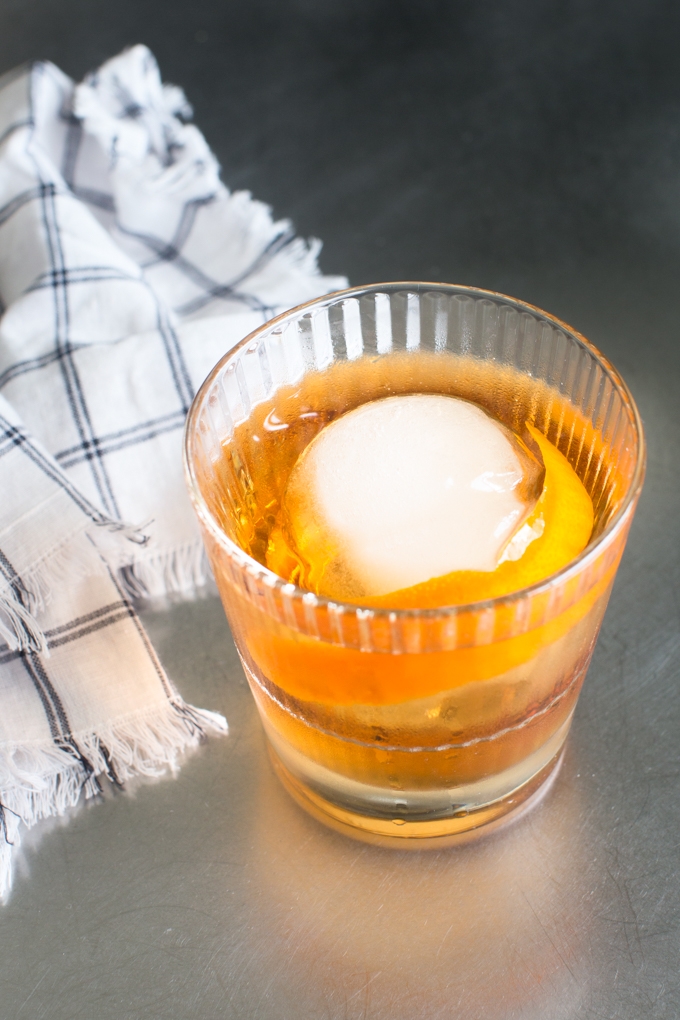 The next cocktail is for the serious tequila-drinker.  Someone who loves a spirit-forward drink.  My Añejo Old Fashioned is simply prepared with Olmeca Altos Añejo, mezcal, maple syrup and Angostura bitters.  Aged in oak barrels for 18 months, Olmeca Altos Añejo is smooth and complex with notes of dried fruit, almonds, vanilla and chocolate.  Mezcal and maple syrup add further depth of flavor while bitters and orange peel, from the traditional Old Fashioned, balance things out.  This drink is strong at first, but as the ice melts in the glass, it really mellows out.  Either way, it's delicious!
Añejo Old Fashioned
Instructions
Place all ingredients in a rocks glass with ice, stirring to combine and chill. Squeeze the orange peel to release its oils into the drink, then drop it in.
The last cocktail is for the beer-drinker.  This Grapefruit Tequila Fizz starts with a homemade grapefruit cordial.  Combine sugar, grapefruit juice, grapefruit peels, honey,  cinnamon and star anise in a pot, and cook just until the sugar melts.  Let it cool, then strain.  This cordial is down right vivacious, and just a little bit adds some major flavor to the drink.  To make the fizz, stir together the cordial with Olmeca Altos Plata, Reposado and ice.  Top off with a bitter IPA and garnish with a grapefruit peel.  This cocktail is crisp and refreshing with a pleasant hoppy fizz from the beer.  You can make the cordial up to 1 week in advance to keep prep to a minimum on Game Day!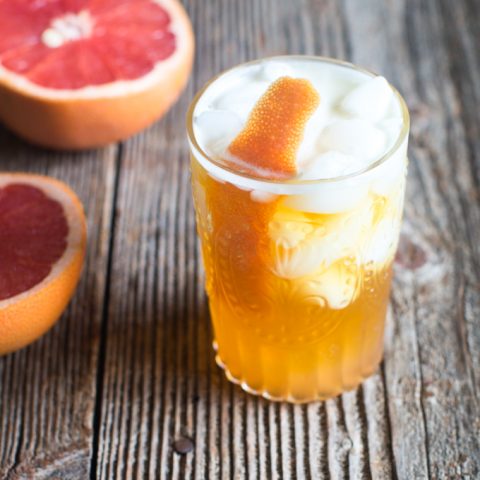 Grapefruit Tequila Fizz
Ingredients
For the cordial
Zest of 1 grapefruit (in wide strips)

1

cup

freshly squeezed grapefruit juice (from 1 grapefruit)

1

cup

sugar + 1 teaspoon honey

1

cinnamon stick

2

whole star anise
Grapefuit peel, for garnish
Instructions
To make the cordial, combine all the cordial ingredients in a medium saucepan over medium heat. Bring the mixture just to a simmer (don't boil), stirring to dissolve the sugar. As soon as it comes to a simmer, take the pan off the heat, cover and let cool completely. Strain into a clean container, and store covered in the fridge for up to 1 week.

To make the fizz, add cordial and tequila to a 12 ounce glass with ice, stirring to combine and chill. Top off with chilled IPA (you'll use around 4 ounces or 1/3 bottle). Garnish with grapefruit peel.
This post was written in partnership with Olmeca Altos Tequila. All thoughts, opinions and recipes are my own. Connect with Olmeca Altos Tequila on Facebook, Instagram and Twitter.
17