You guys, I am SO excited to share this cocktail with you all today.
This post may contain affiliate links.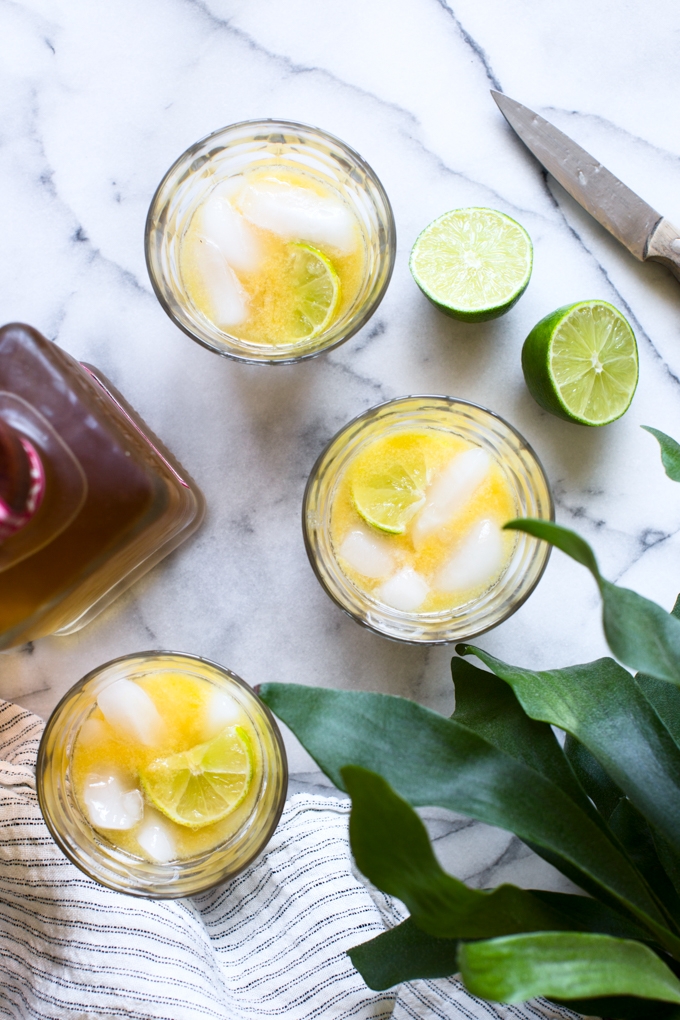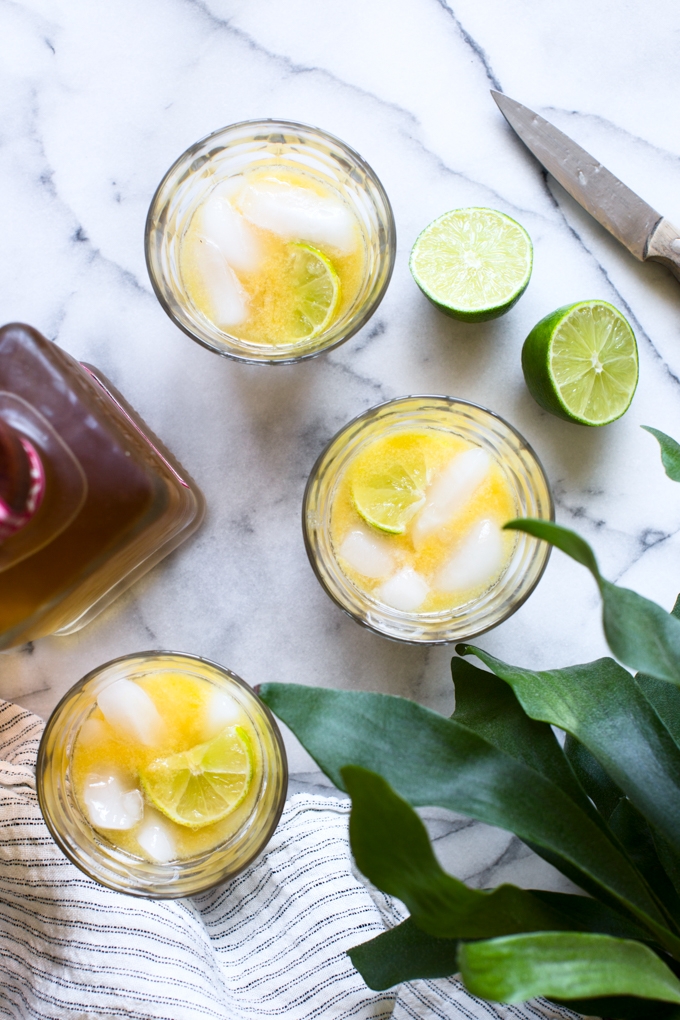 Why, you might ask? Well, the main flavors here come from fresh guavas and passion fruit, two ingredients that are a pure delight to cook with. The floral aromas present in ripe guavas can instantly whisk you off to the tropics, and the complex tanginess of both fruits is perfect for a margarita.
This Guava Passion Fruit Margarita recipe starts with a sweet-tart purée made with the aforementioned fruit. Hued a sunny shade of yellow-orange, the purée is then mixed with barrel-aged Olmeca Altos Reposado tequila. Notes of citrus and vanilla in the tequila work beautifully with the tropical fruit. Lime juice and simple syrup are mixed in to snap flavors into balance. I decided not to add a liqueur element to this margarita, because the fruit purée is so robust in flavor, nothing else is really needed. With just one sip of this golden marg, a sense of warm, carefree summer will immediately wash over you. Continue reading for the margarita recipe.
Today's margarita recipe marks the beginning of a yearlong partnership with my favorite tequila brand, Olmeca Altos. I've been drinking Altos tequila since May, and I'm really in love. You can just taste all of the care and attention to detail put into each blend (Plata, Reposado and Añejo). To celebrate, I'm sharing ideas and recipes for an Endless Summer-themed party—a fitting occasion here in San Diego given all the hot weather we've been having!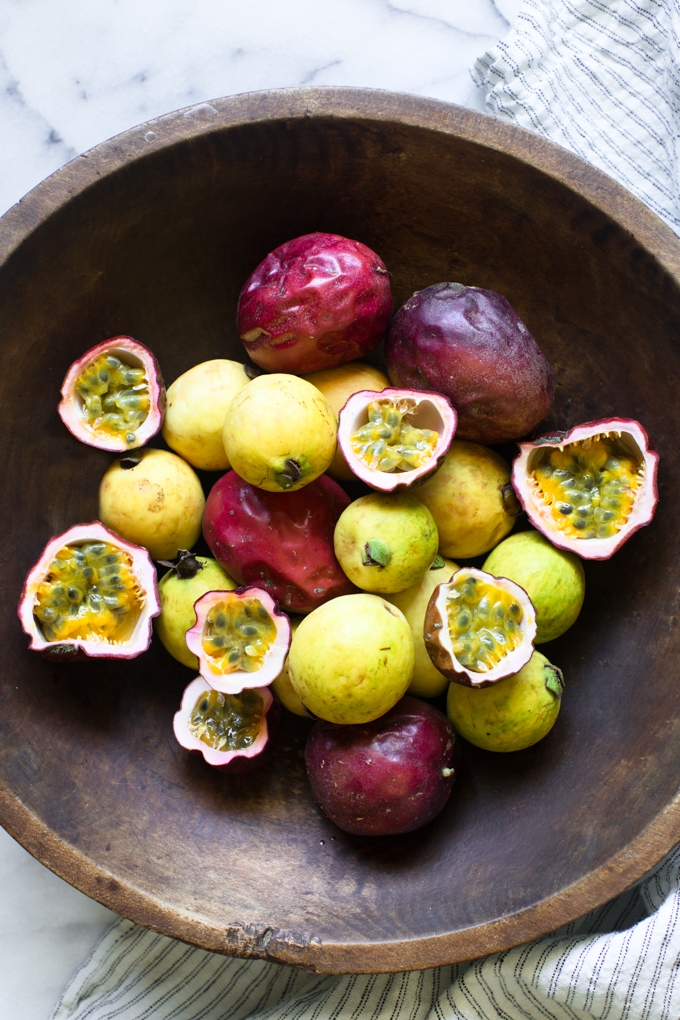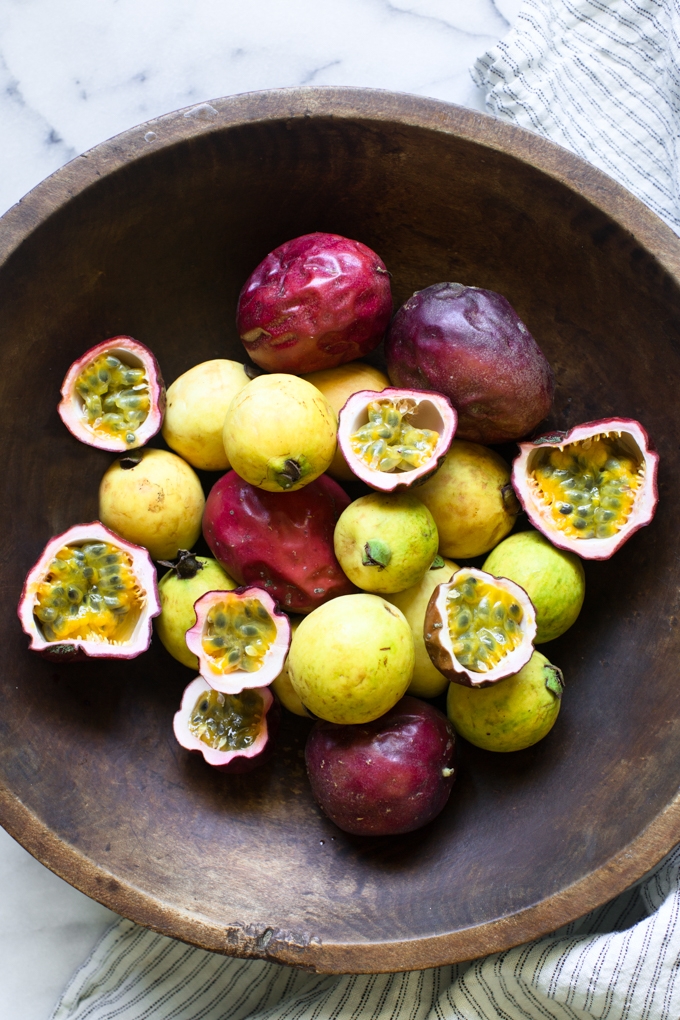 I selected guavas and passion fruit for this recipe, because both ingredients have a real summery feel, but they're actually in season right now (September and October)! When buying fresh guavas, you want to pick fruit that's soft, really aromatic and without tears and blemishes. On the other hand, passion fruit should be as ugly as possible. Look for fruit with a lot of wrinkles!
Processing fresh guavas and passion fruit takes a little work, but nothing too difficult. To make a guava purée, quarter fresh guavas and cook them with a little water and lime zest in a large pot. Once the fruit is soft, it gets passed through a fine-mesh strainer. To make a passion fruit purée, halve fresh passion fruit and scoop the flesh and seeds into a fine-mesh strainer. Stir vigorously to pass the juice and flesh through the strainer. For this cocktail, both purées are mixed together and lightly sweetened with sugar. The flavor is truly wonderful. Sweet, tart, floral and tropical.
If you can't find fresh guavas and passion fruit at the market, you can definitely use frozen purées instead. Just be careful with sugar content. Some purées come pre-sweetened, so you may not need to add any additional sugar.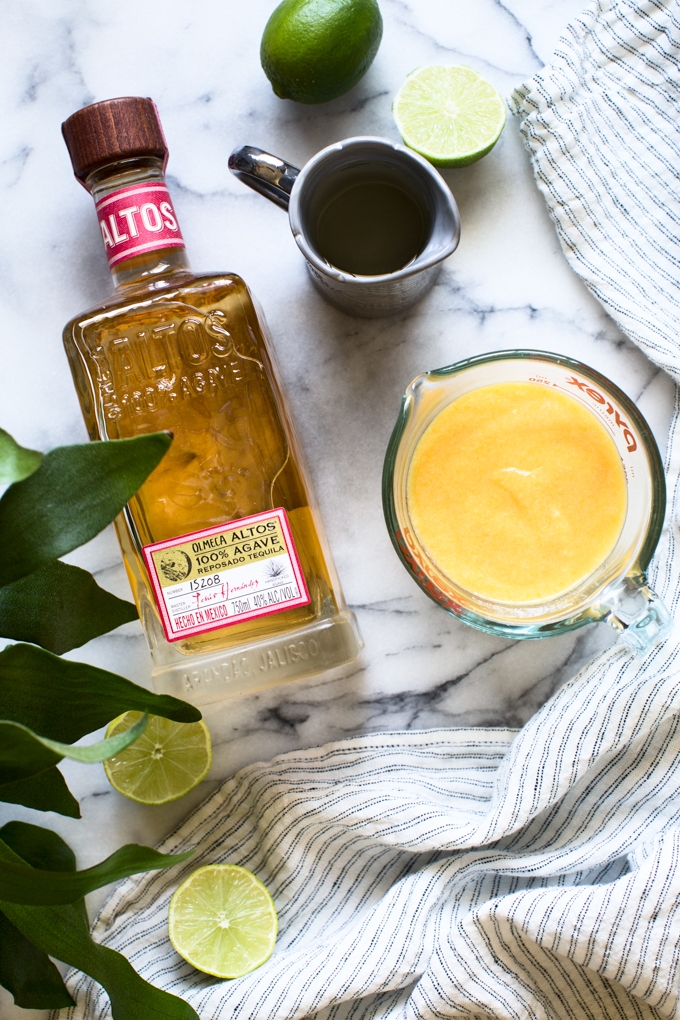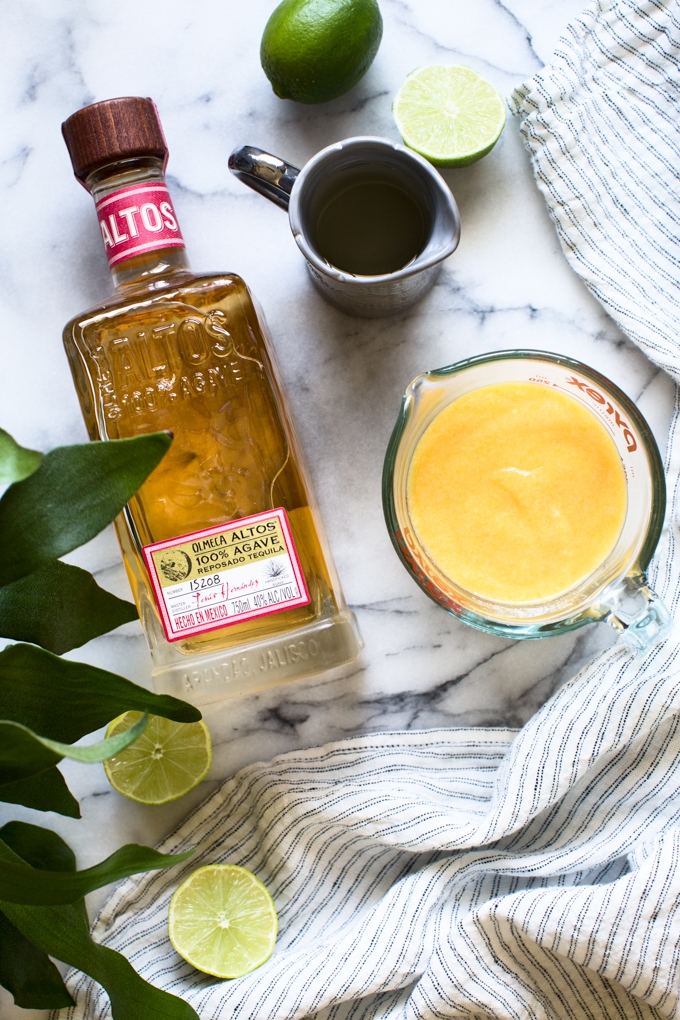 Here are some recipes to help you throw your own Endless Summer party:
Drinks
Guava Passion Fruit Margarita (recipe below)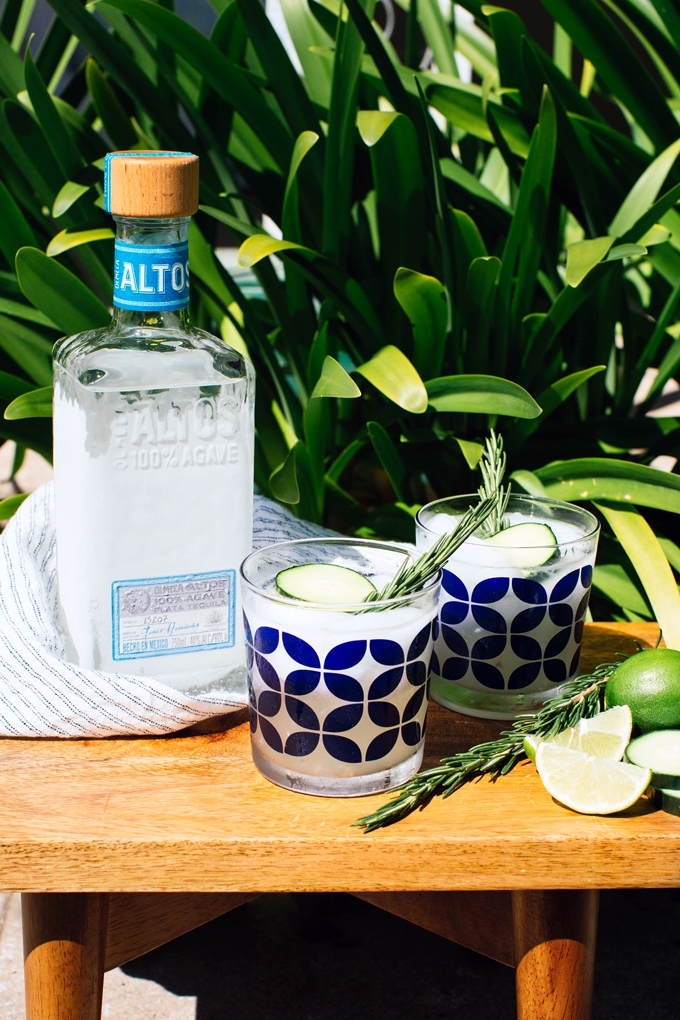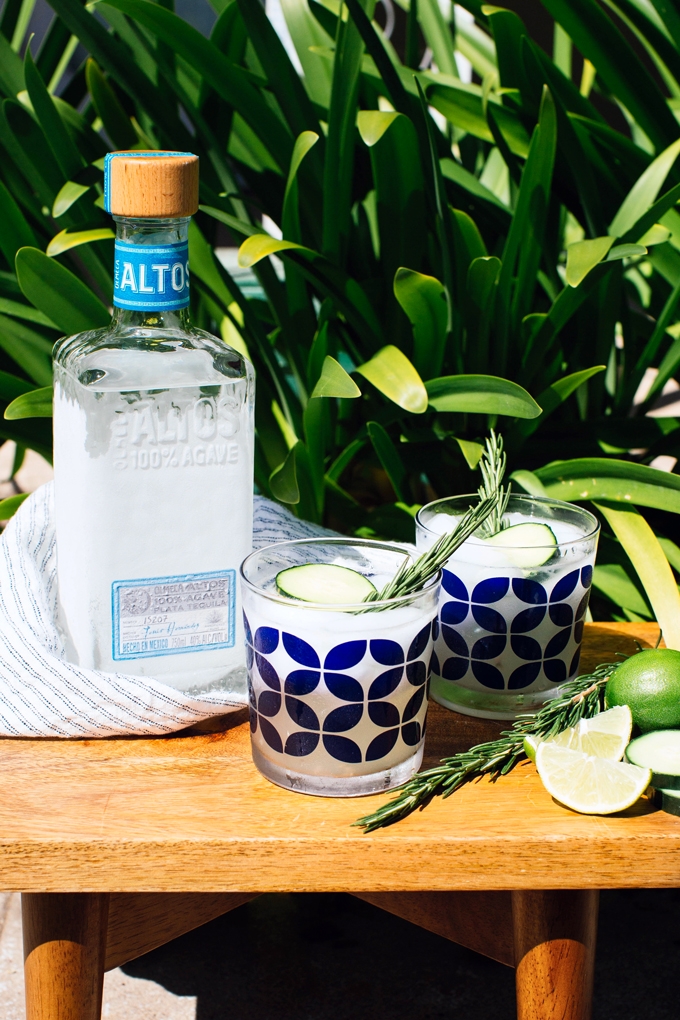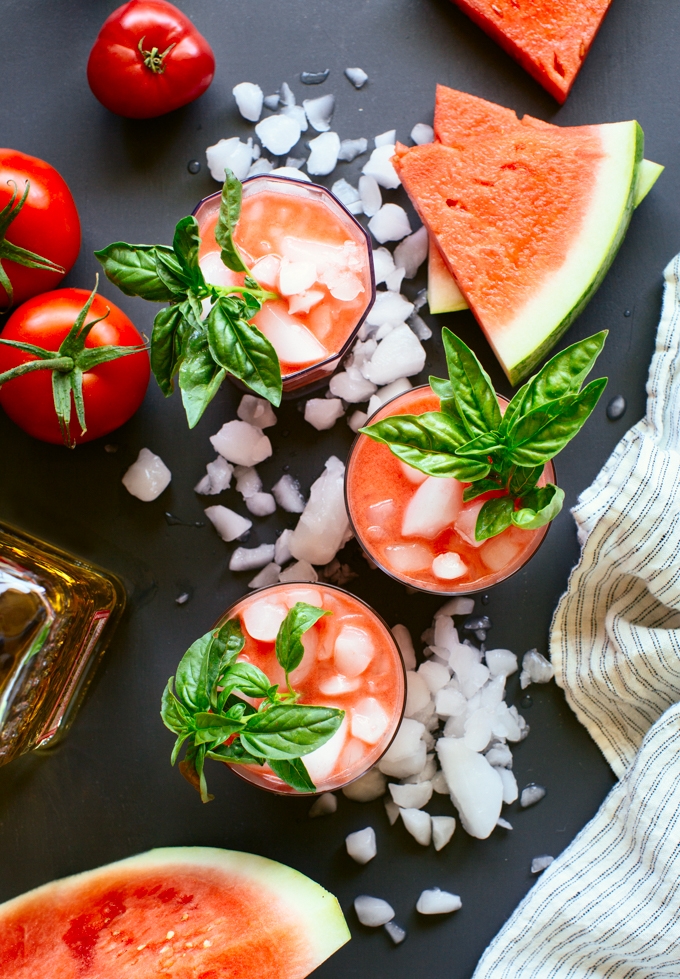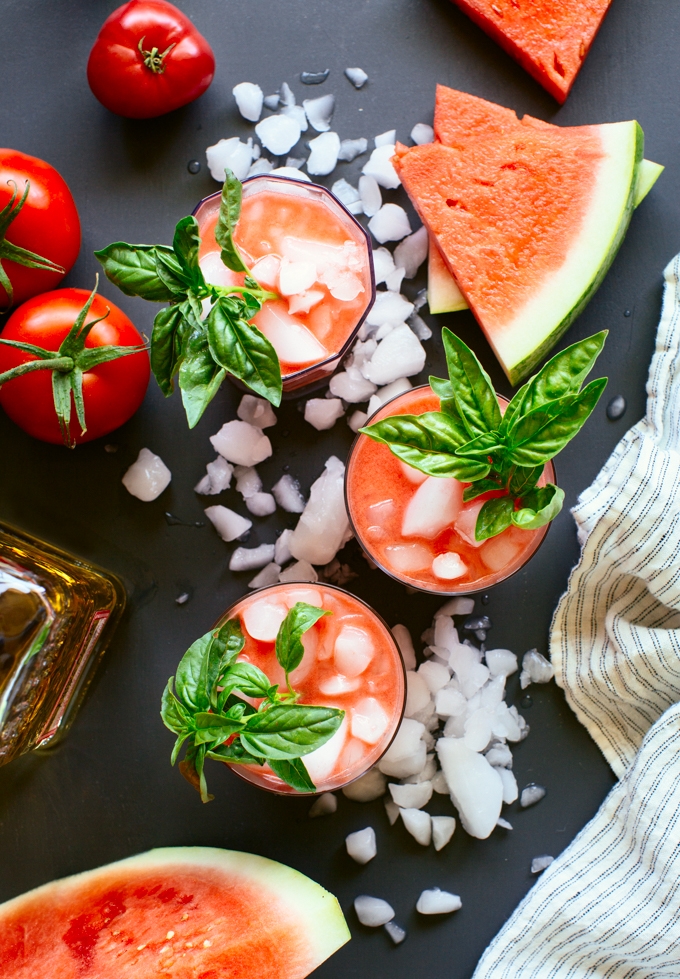 Appetizers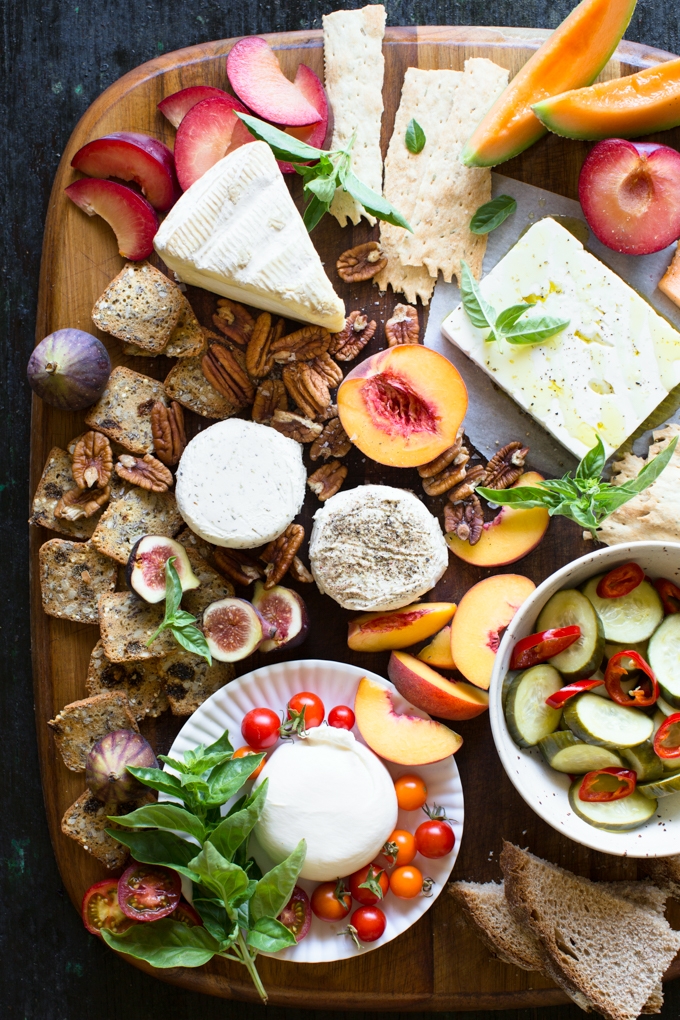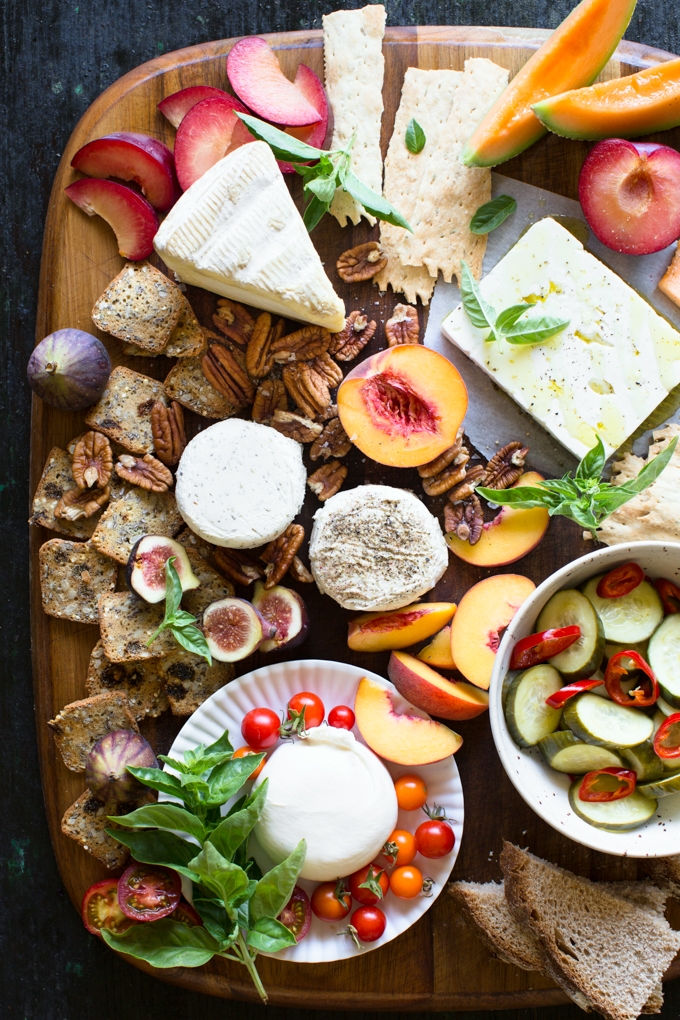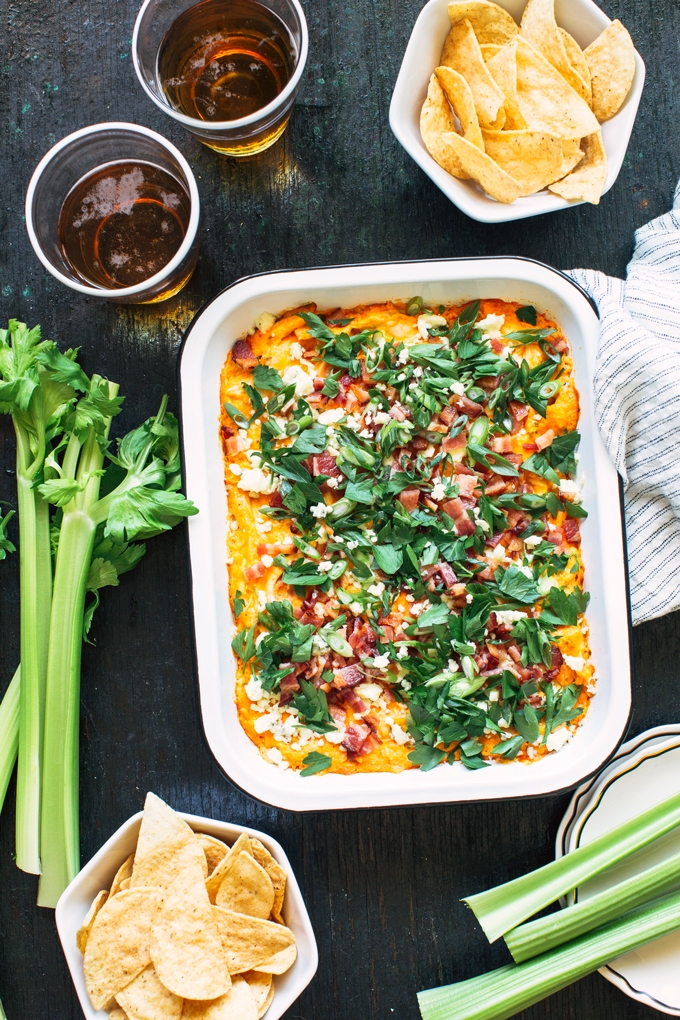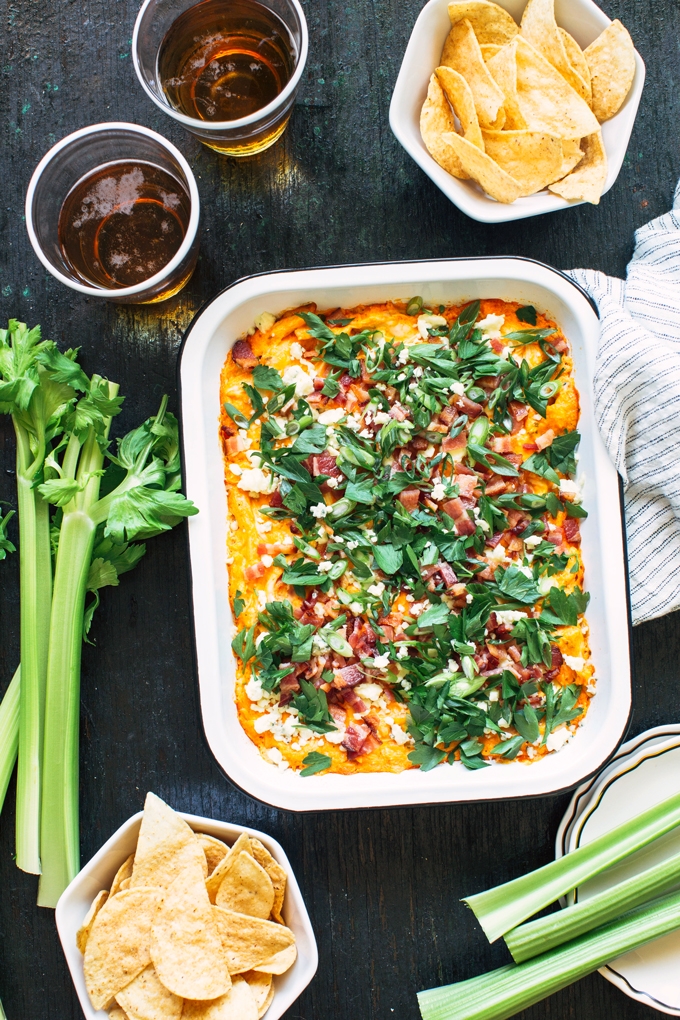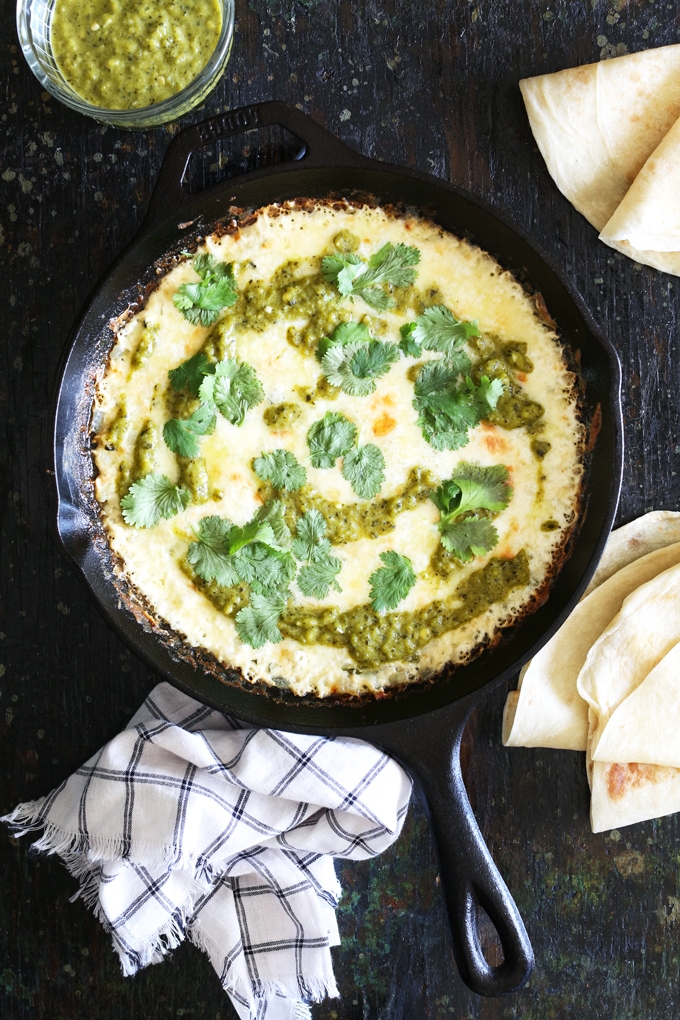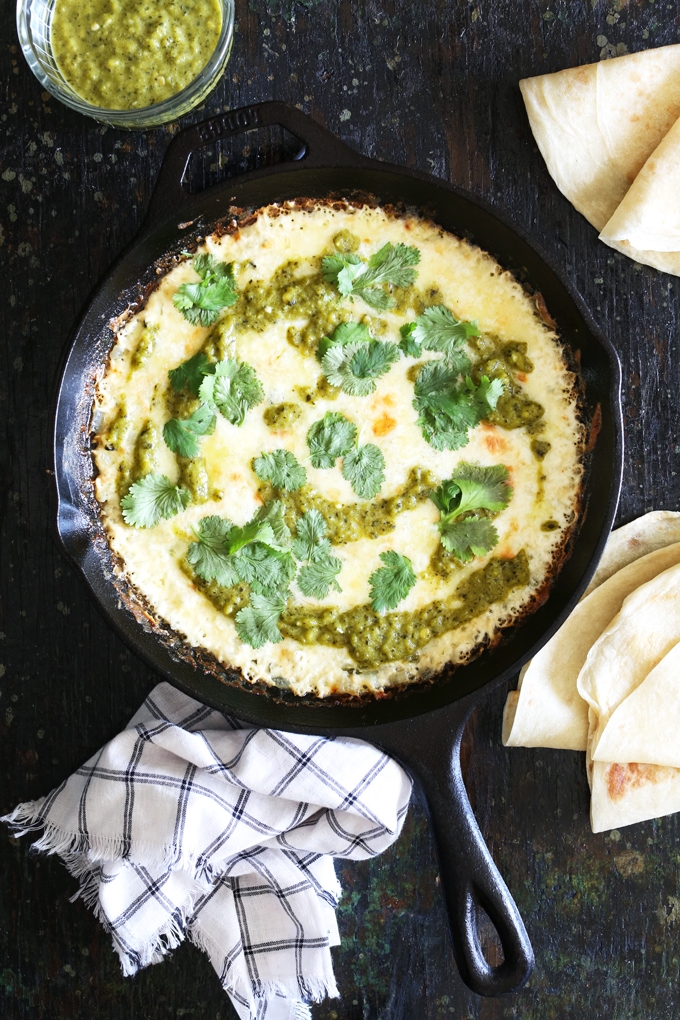 Mains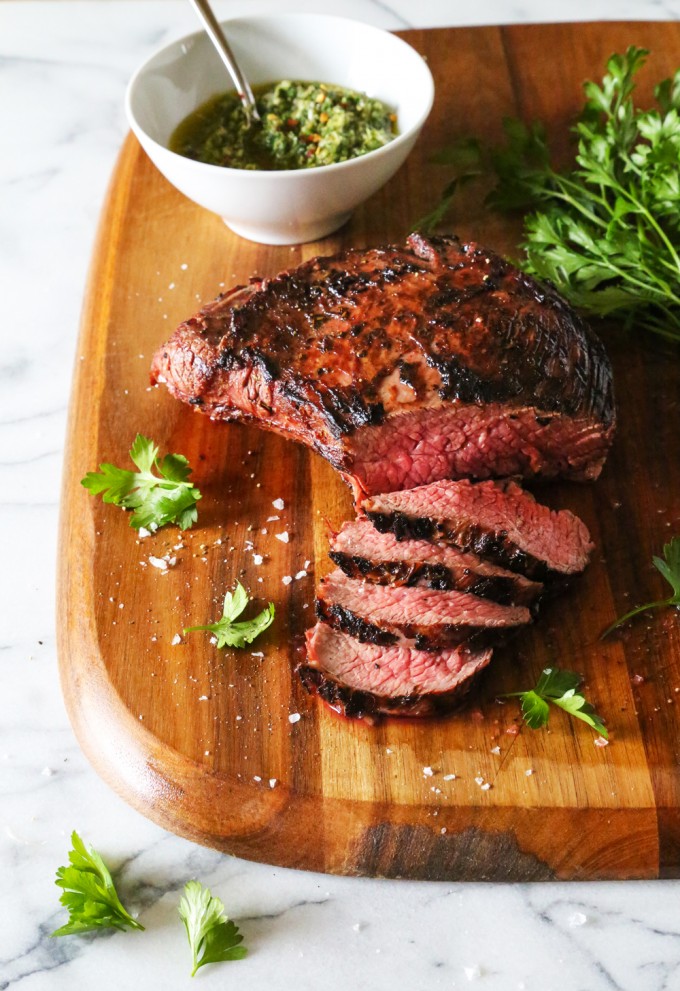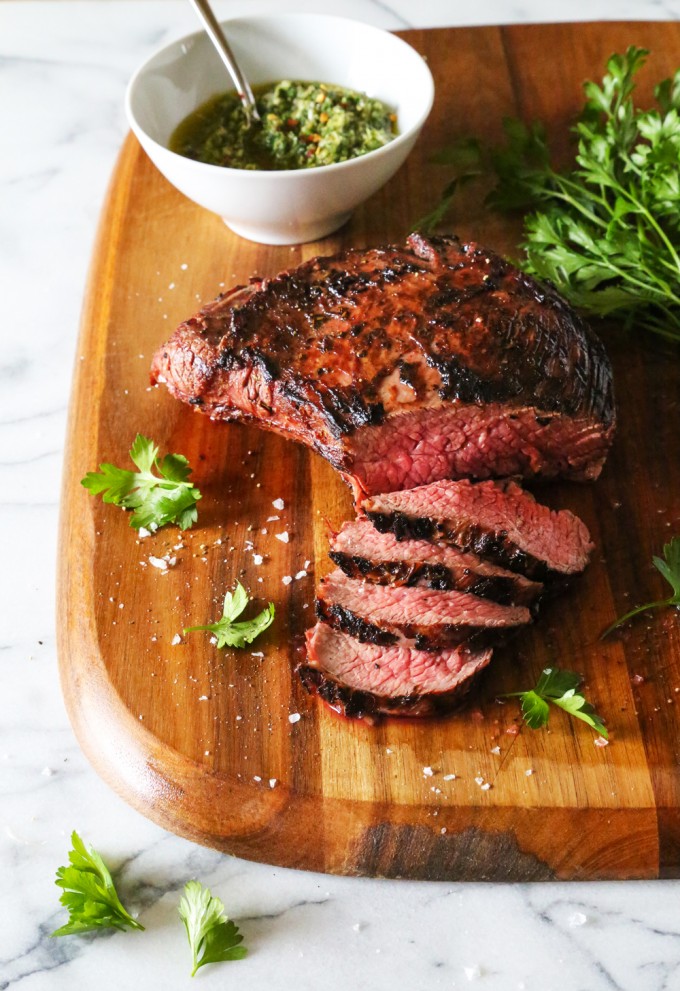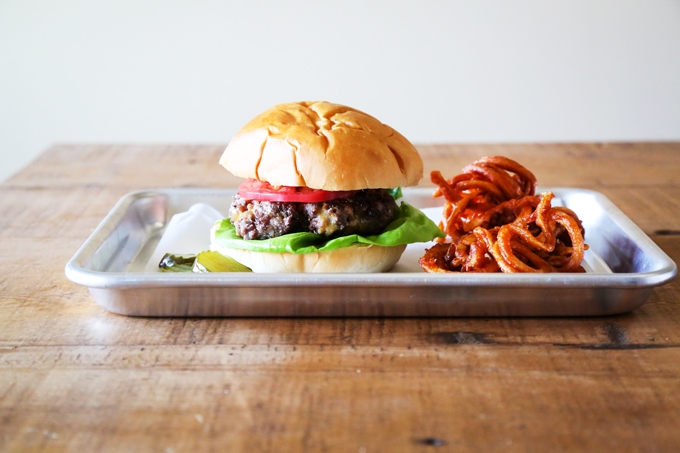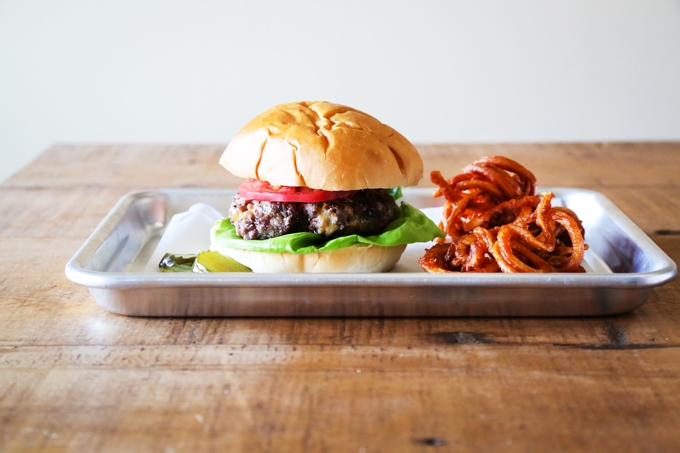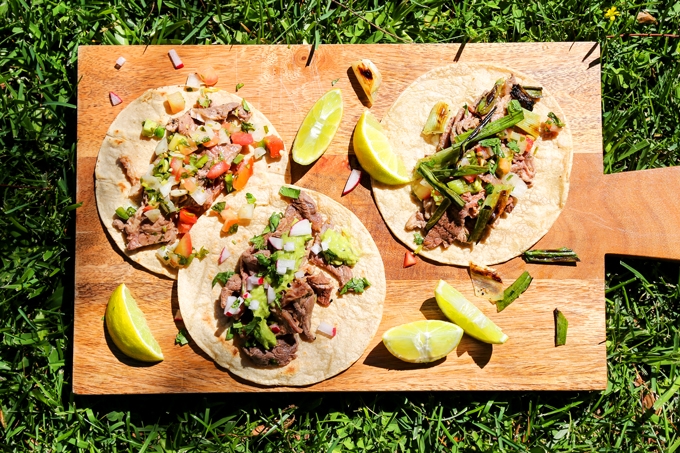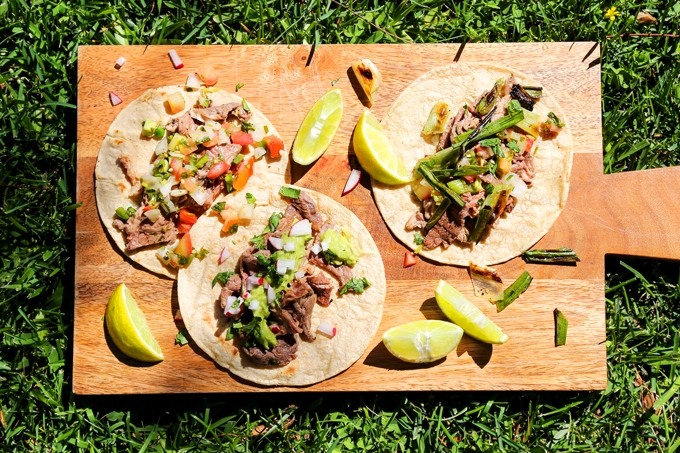 Desserts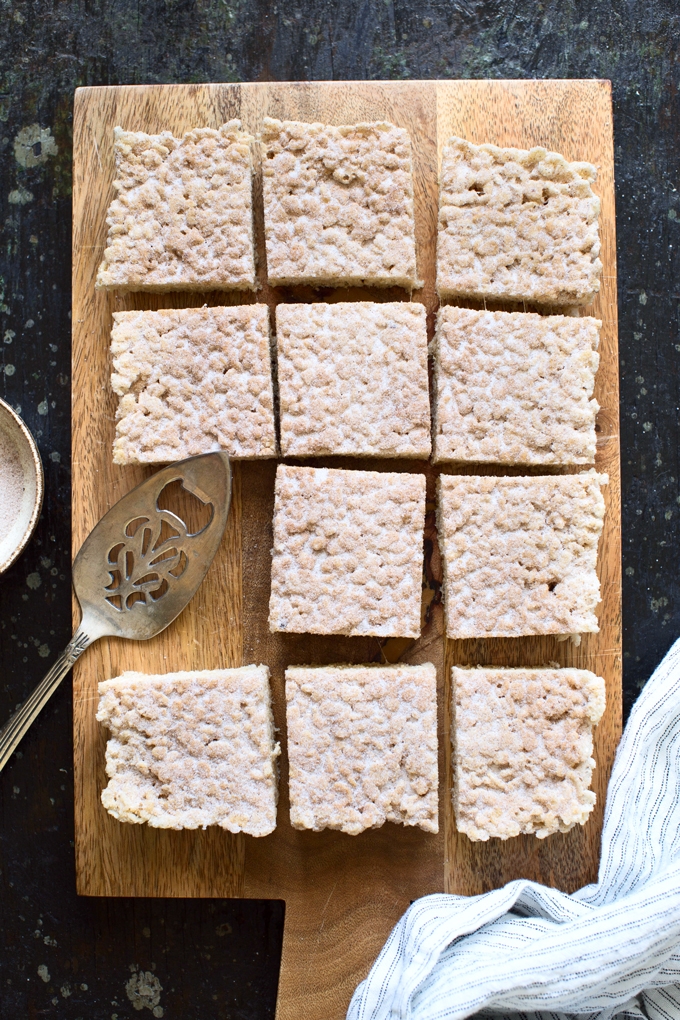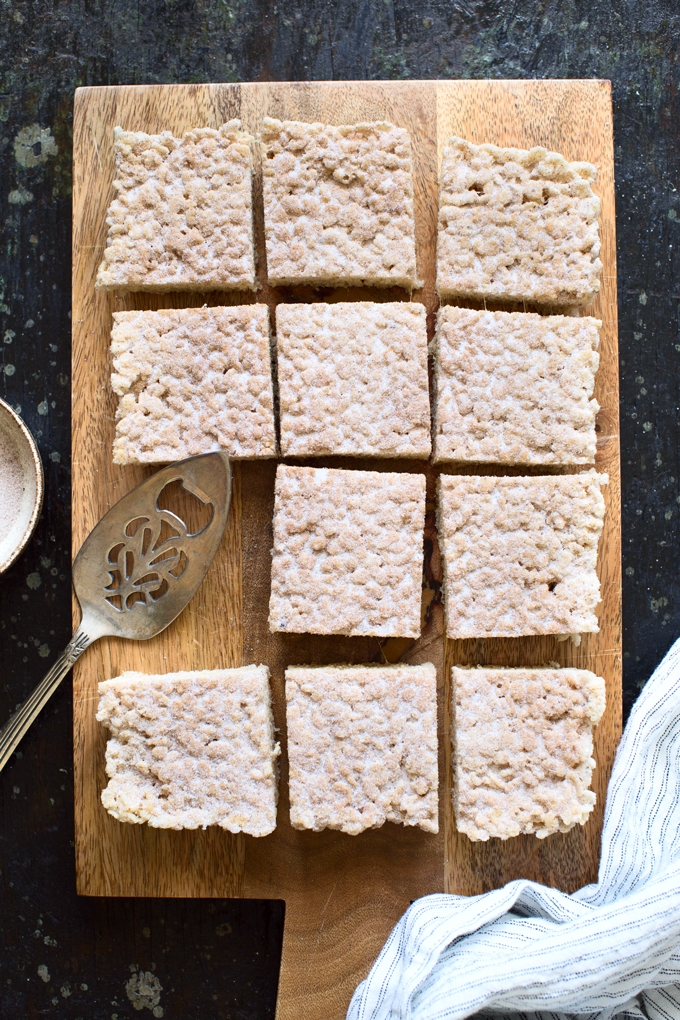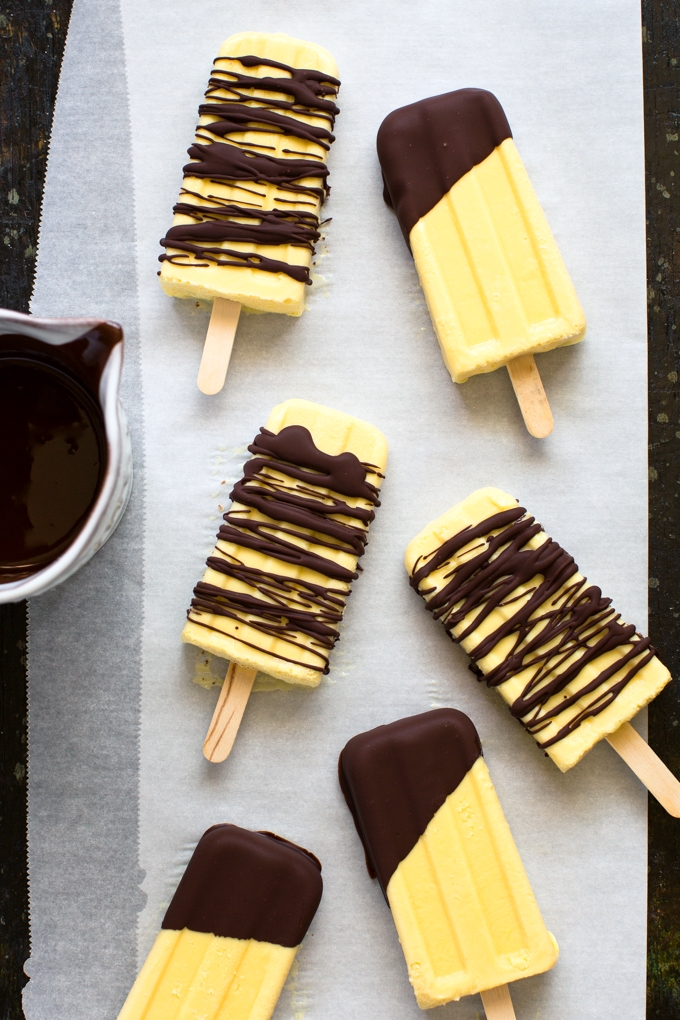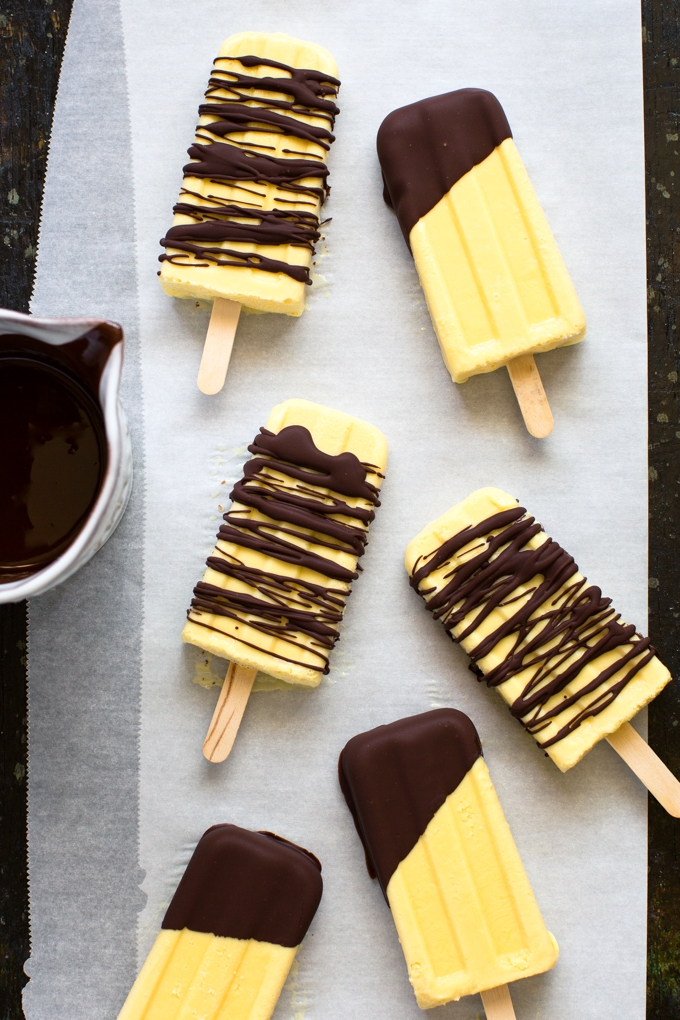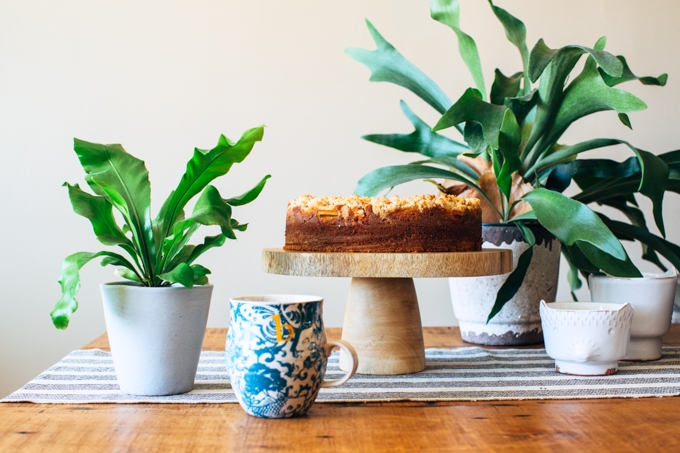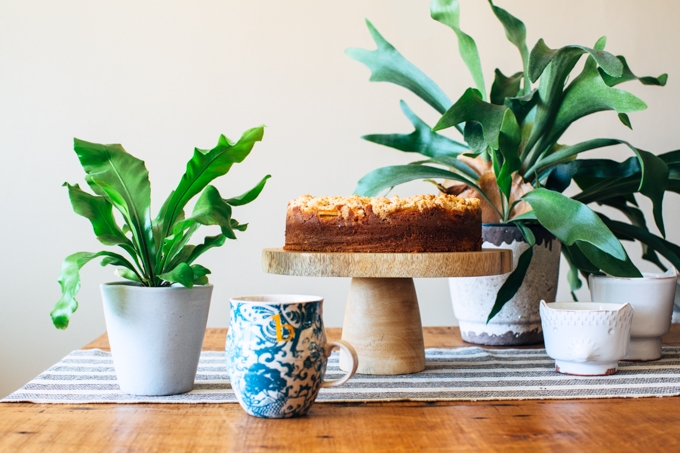 Be sure to add plenty of color to your table to keep the party fun and festive. I love these Dapper Animal Plates from west elm (the summer animals), and Target is a great resource for colorful disposables.
You'll also want to have a good stock of ice on hand to keep everything chilled. I like to suggest bags of ice when my friends ask if they can bring something. I also like to keep all my Olmeca Altos in the freezer, so it's always ready for cocktails (or for sipping!).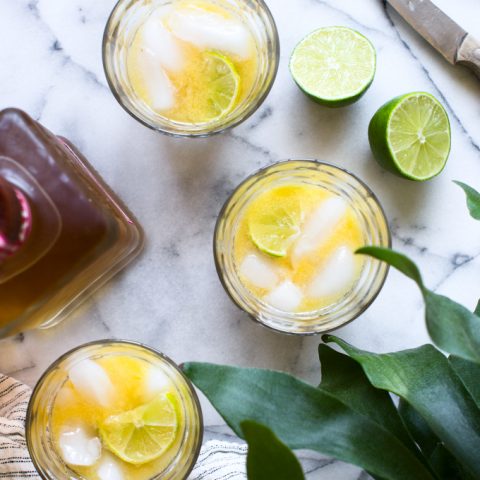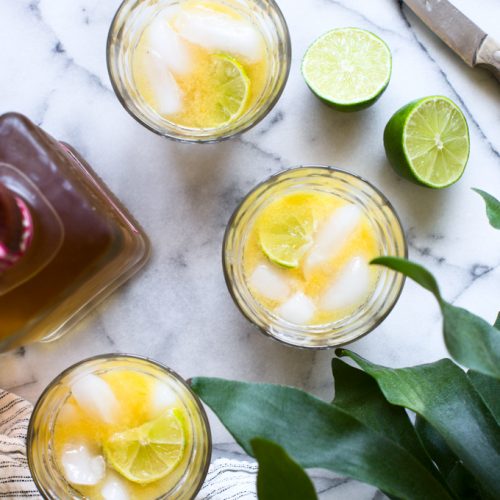 Guava Passion Fruit Margarita Recipe
Ingredients
For the purée:
1 1/2

pounds

fresh guavas, quartered

Zest of 1/2 lime

3/4

pound

fresh passion fruit, halved

2

tablespoons

sugar
Instructions
Add guavas to a large heavy-bottomed pot with ¾ cup water and lime zest. Bring to a boil over medium-high heat, reduce heat to medium-low, and simmer, stirring occasionally, until the fruit is soft. Use a wooden spoon or potato masher to break up the fruit as it cooks. Pass guava through a fine mesh strainer into a clean bowl, and set aside.

Scoop the passion fruit flesh, juice and seeds into a fine mesh strainer, and using a spoon, stir to pass the juice and flesh through the strainer. Discard the seeds and anything that clings to them. At this point you should have about 1 cup of guava puree and 1/3 cup passion fruit puree. Combine both purees in one bowl and add sugar to taste (I added 2 tablespoons). Store purée in the fridge covered until you are ready to use. You'll have enough to make 5 - 6 drinks.

To make the cocktail, combine fruit puree with tequila, simple syrup and lime juice in a short glass with ice, and stir to combine and chill. Garnish with a lime wedge.
Notes
* Please don't buy simple syrup. It's very easy to make at home. Place equal parts sugar and water in a small saucepan (for example, 1 cup of water and 1 cup of sugar), bring to a boil over medium-high heat, and let boil for 1 minute. Take the saucepan off the heat, and let the simple syrup cool to room temperature before using. Done! How easy is that? Simple syrup can be store in the refrigerator for many weeks.
Tried this recipe?
Tag @brandiego on Instagram so I can check it out!
This post was written in partnership with Olmeca Altos Tequila. All thoughts, opinions and recipes are my own. Connect with Olmeca Altos Tequila on Facebook, Instagram and Twitter.
16