Good morning friends!!  I'd like to take a moment to introduce you to my new favorite way to eat zucchini.
This post may contain affiliate links.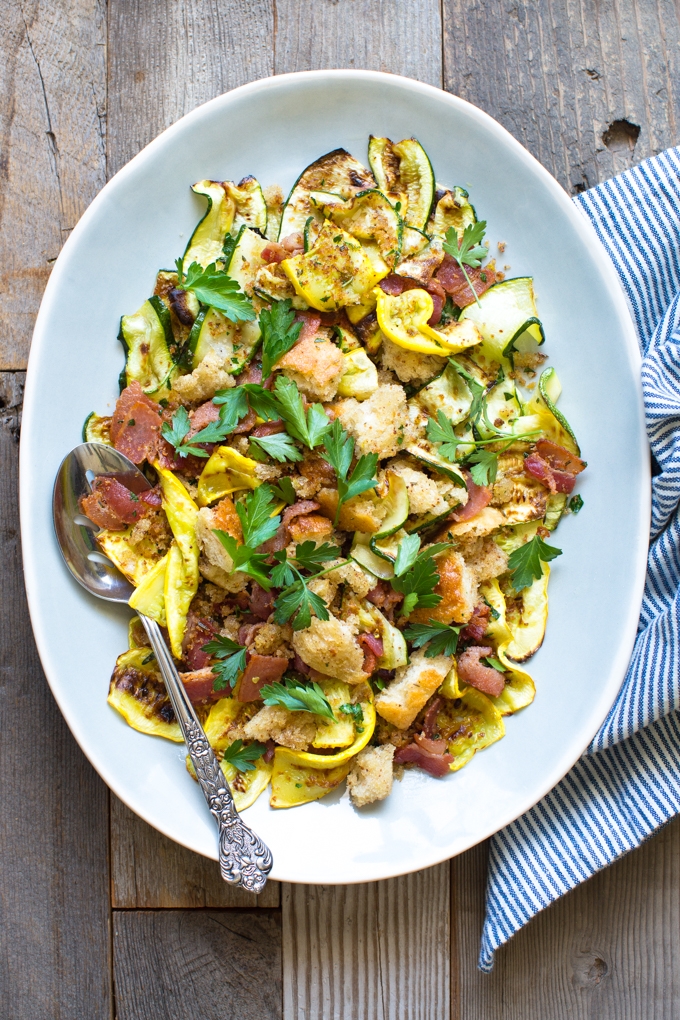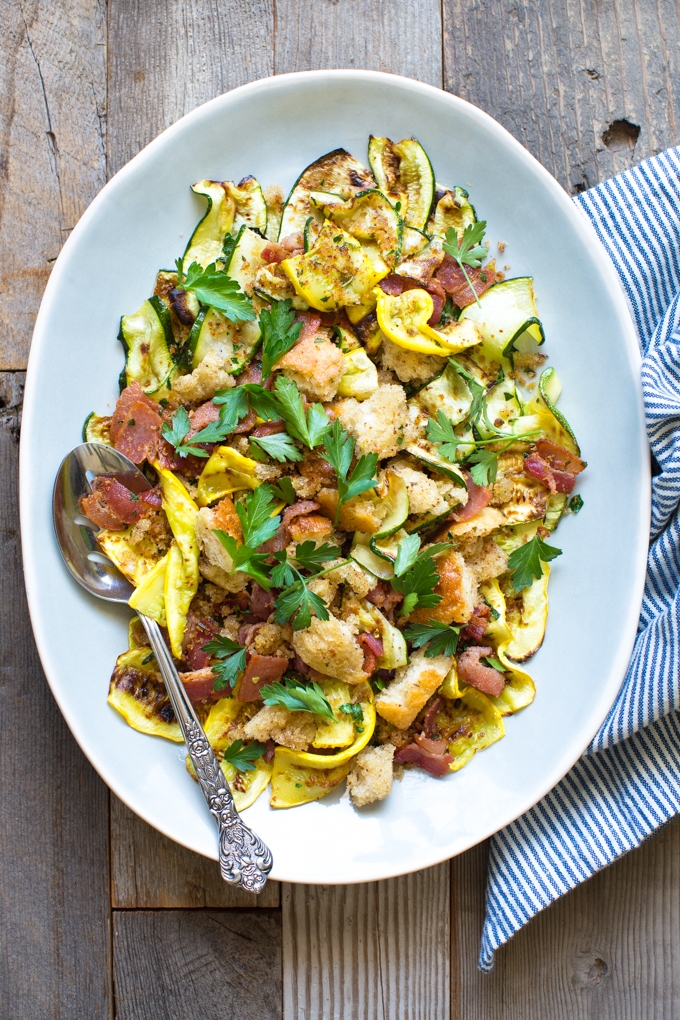 This recipe starts with thin planks of colorful summer squash broiled until tender and charred in spots.  The squash is then tossed with a mess of crispy bacon and golden breadcrumbs seasoned with rosemary, parsley, garlic and fresh lemon zest.  Each bite packs a serious punch of flavor, and I just love the contrast of the melting zucchini and the crunchy breadcrumbs.
I would recommend that you enjoy this side dish as part of an intimate dinner with family or loved ones.  The recipe doesn't scale up well for a party, because the broiling of the zucchini can be labor intensive when doubled or tripled. To round out the meal, serve with a grilled steak, pork chop or white fish fillet.  Continue reading for the recipe.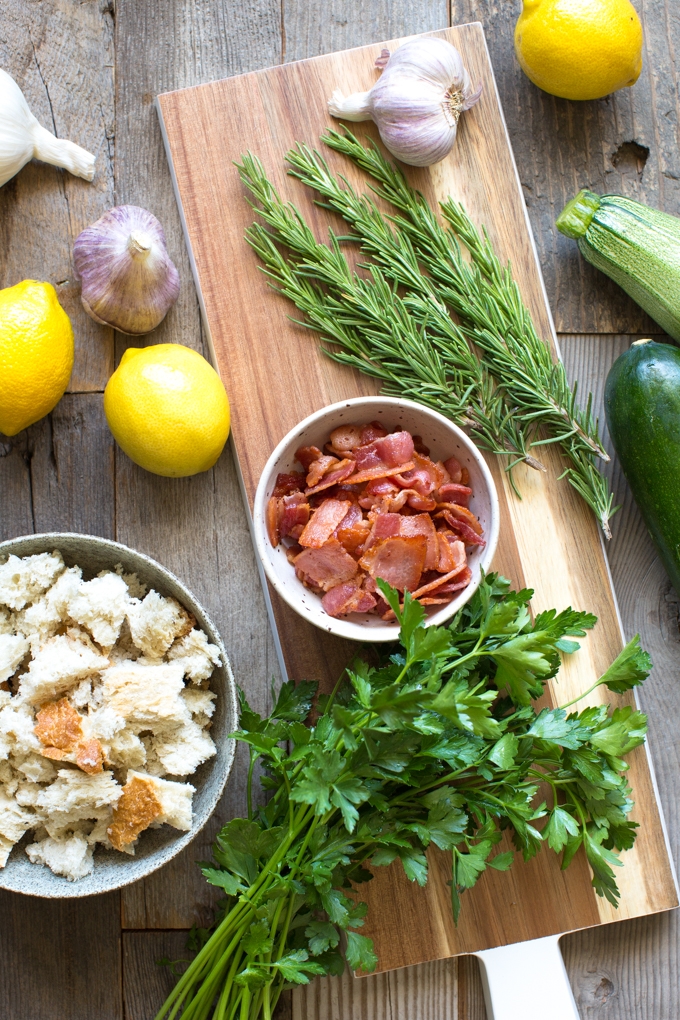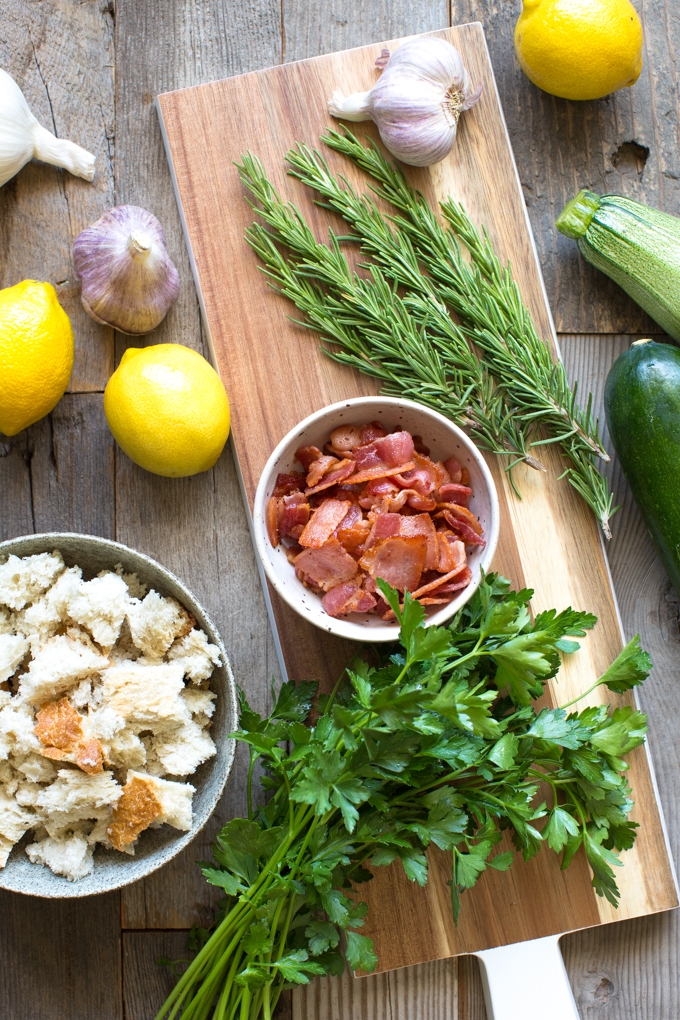 Zucchini and other soft squash are in abundance during the summer months.  When prepared incorrectly, zucchini can be pretty bad; however, there are a number of ways you can avoid bland, watery mush.
Broil it.  Cut zucchini into thin strips or pieces, toss in olive oil and salt, then broil under high heat.  The brown and black spots that develop while the zucchini cooks provide a nice contrast to the sweet grassiness of the flesh.
Grill it.  Halve zucchini or cut into thicker strips, toss in olive oil and salt, then grill over high heat.  Similar to broiling, the brown and black spots are where it's at.  If you use a charcoal grill, you'll infuse a pleasant smokey flavor into the zucchini as well.
Spiralize it.  Cook zucchini noodles quickly so they retain some of their crunch, then use in soups, stir frys or pair with a favorite sauce.
Salt and squeeze it.  Cut zucchini into rounds or half moons, sprinkle with salt, then let sit for 20 minutes.  The salt will draw out a lot of the water inside the zucchini.  Gently squeeze the zucchini to remove more moisture, and finish by patting dry.  The zucchini can now be used in many different recipes, and it will easily soak up any flavor you throw at it!
What's your favorite way to prepare zucchini?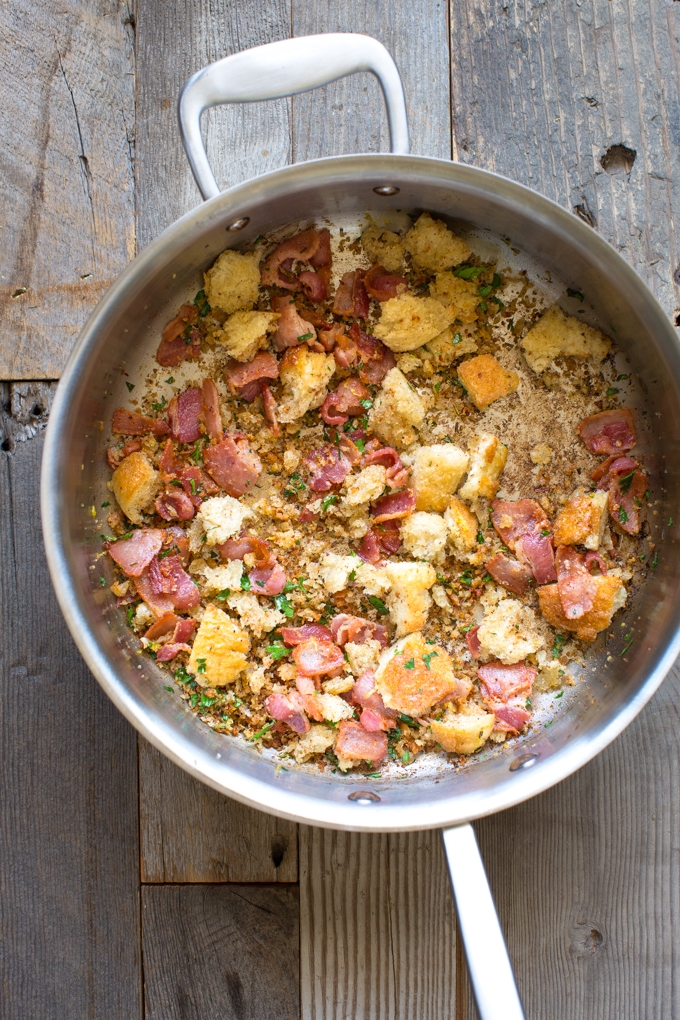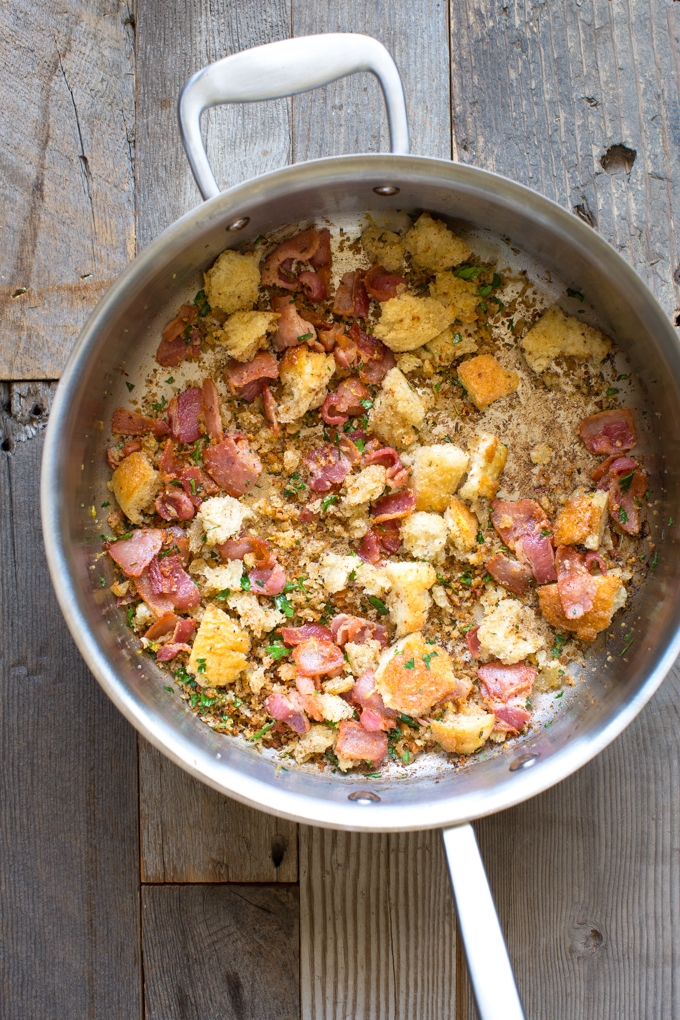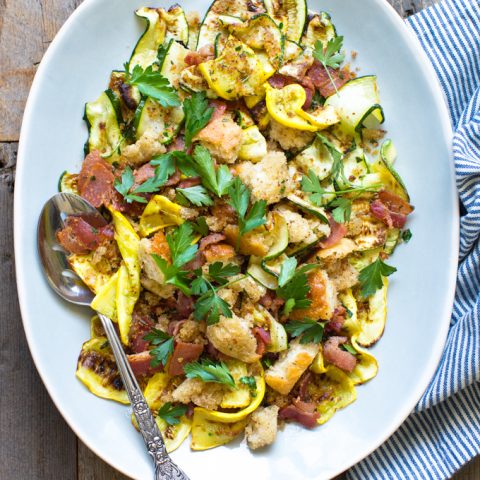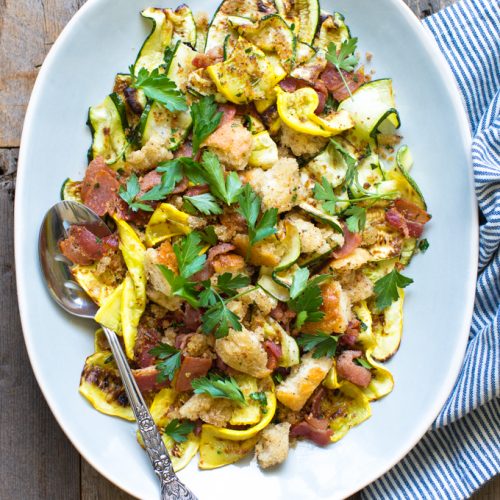 Broiled Zucchini with Bacon Breadcrumbs Recipe
Ingredients
4

medium zucchini, ends trimmed

Olive oil, for brushing

Kosher salt

6

slices

bacon, cut into thick pieces

2

tablespoon

butter, divided (1 for the bacon and 1 for the breadcrumbs)

1 1/2

teaspoons

chopped fresh rosemary

1

garlic clove, minced or grated

2

cups

fresh breadcrumbs

2

teaspoons

chopped fresh parsley

Zest of 1 small lemon

Freshly ground black pepper
Instructions
Cut each zucchini in half widthwise, then cut each half into thin strips lengthwise (I used a mandolin for this). Place strips on a parchment-lined baking sheet in an even layer (you may need multiple baking sheets). Brush zucchini with olive oil and season lightly with kosher salt. Working in batches, broil zucchini until tender and golden in spots (about 8 minutes per batch).

Meanwhile, cook the bacon in 1 tablespoon of butter in a large skillet over medium heat until just crisp (10 - 15 minutes). Using a slotted spoon, transfer the bacon to a paper towel-lined plate.

Add another tablespoon of butter to the skillet along with the rosemary and garlic. Cook just until fragrant (about 30 seconds). Add the breadcrumbs, and toss in the fat to evenly coat. Cook, stirring frequently, until the crumbs turn golden and crunchy (about 5 minutes). Take the skillet off the heat, and stir in the parsley and lemon zest. Season to taste with salt and pepper.

To serve, toss broiled zucchini with the bacon breadcrumbs. Garnish with a few parsley leaves if you desire. Enjoy immediately (leftovers are good too though!).
Tried this recipe?
Tag @brandiego on Instagram so I can check it out!
Here are some other summer side dish recipes on Kitchen Konfidence: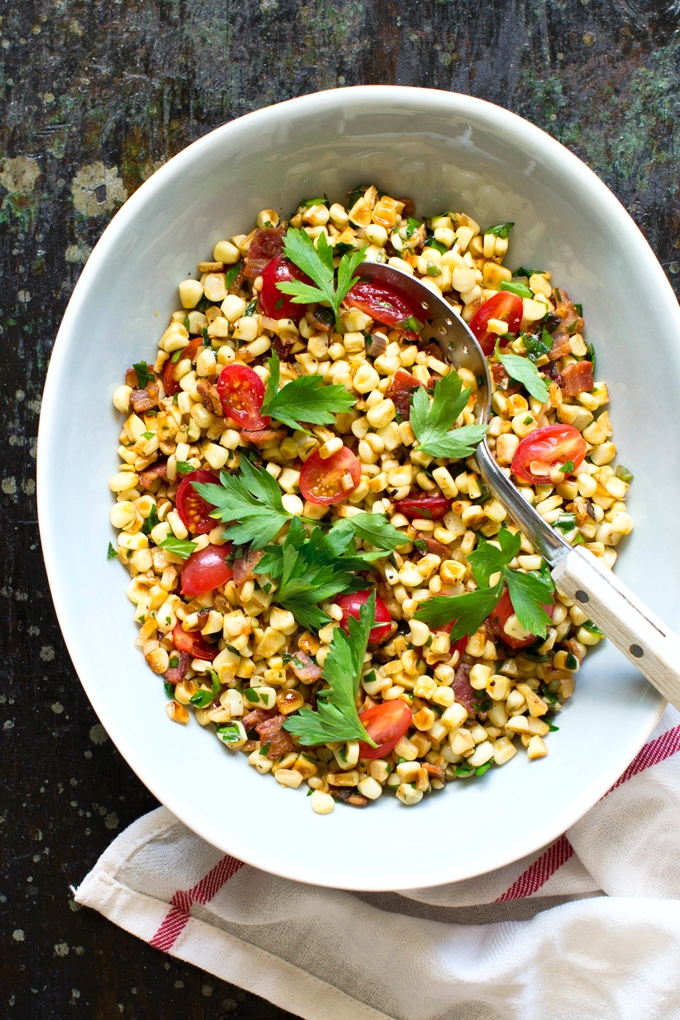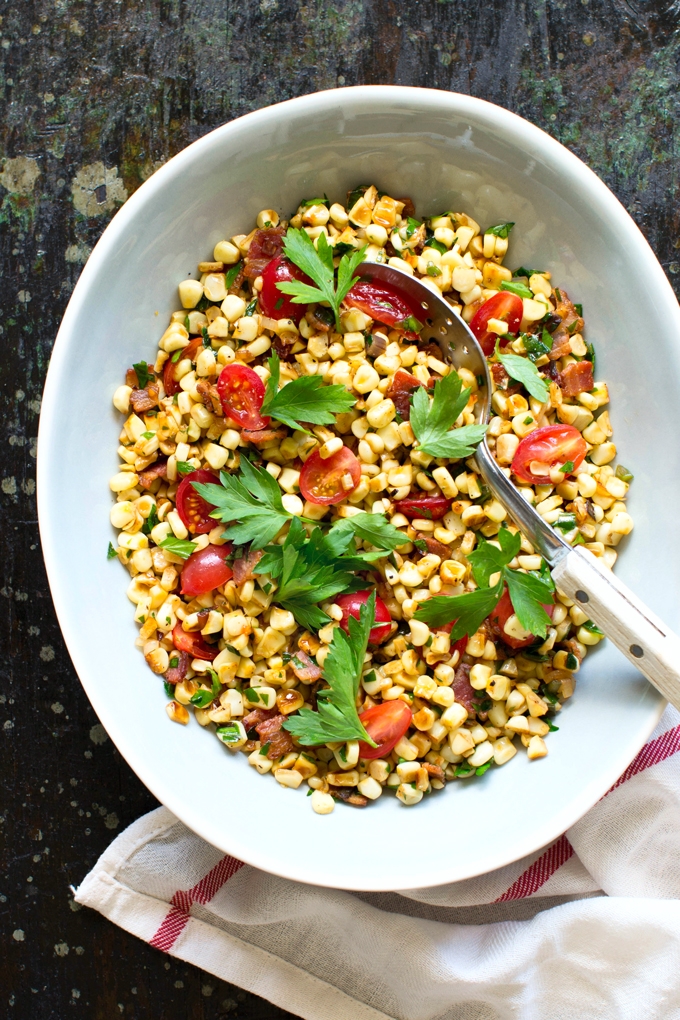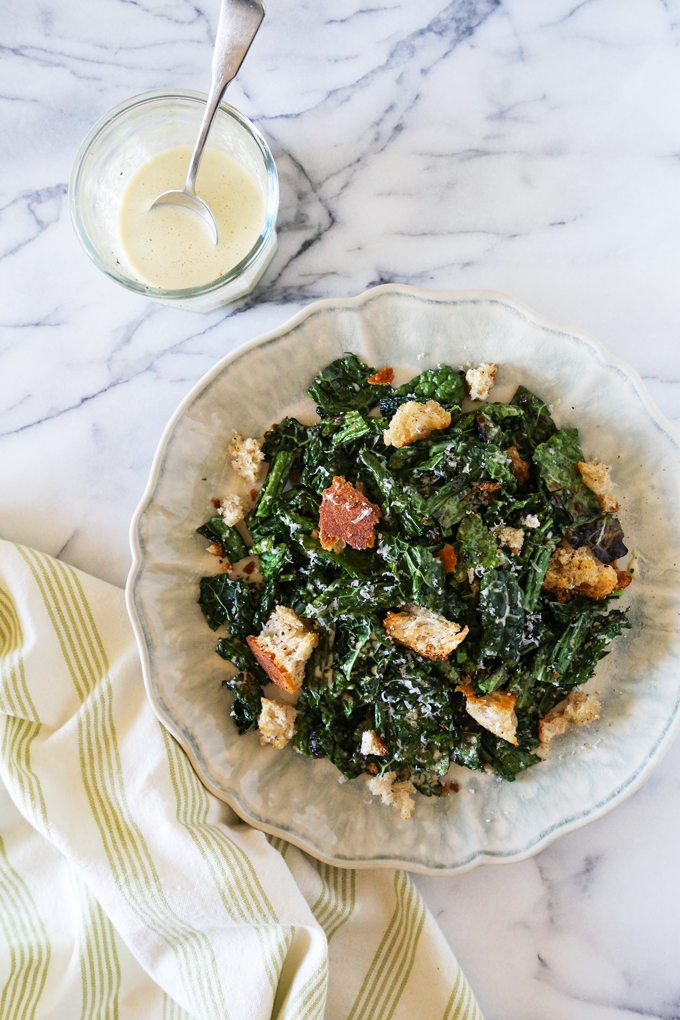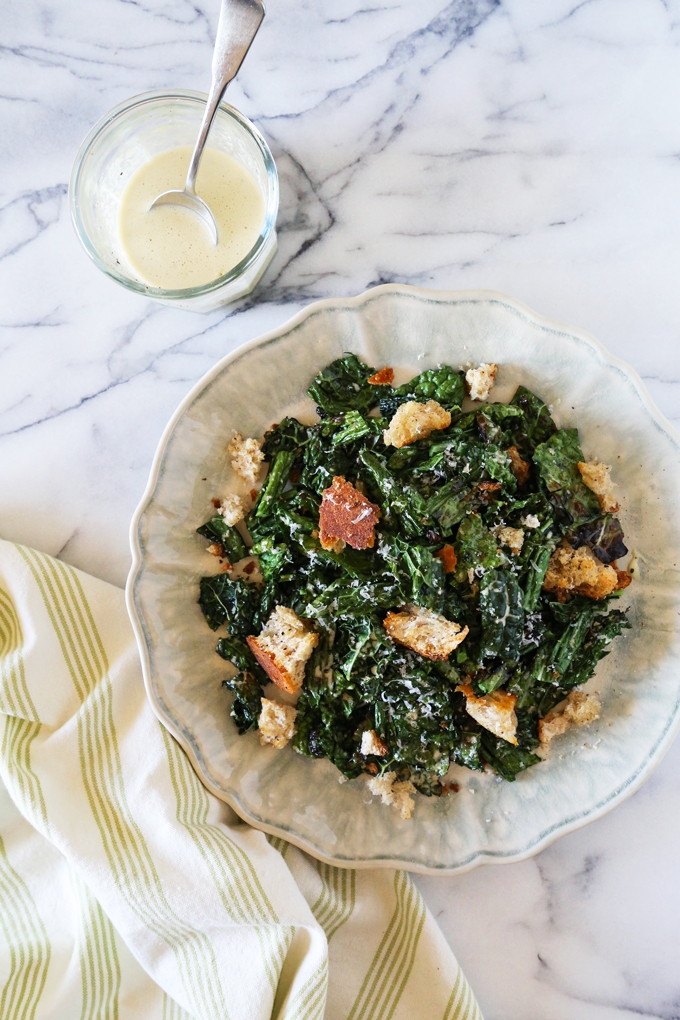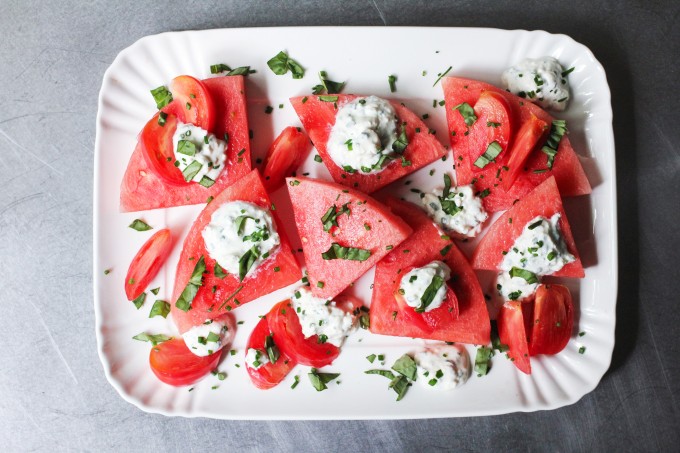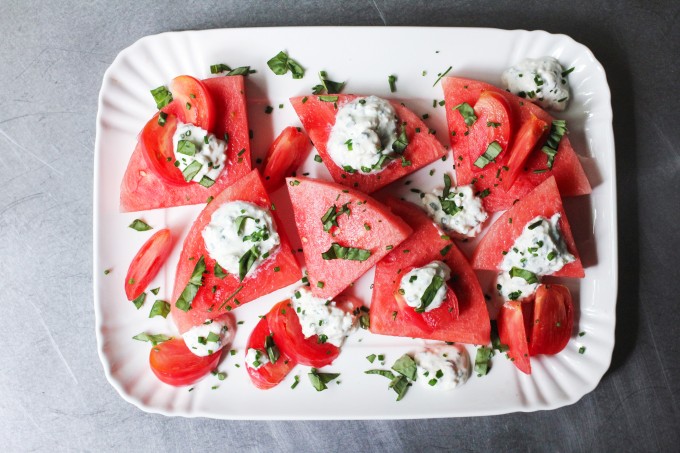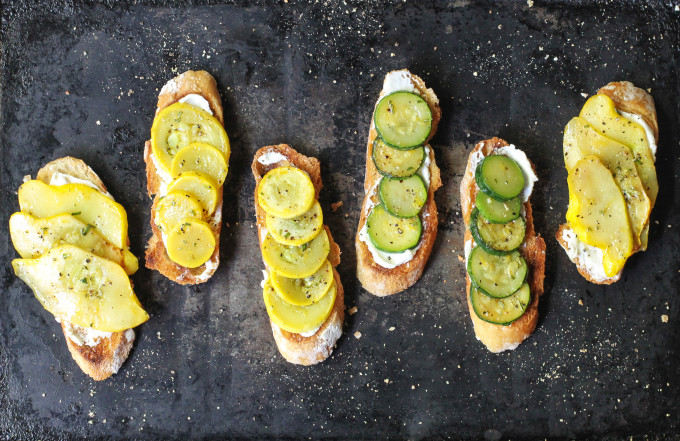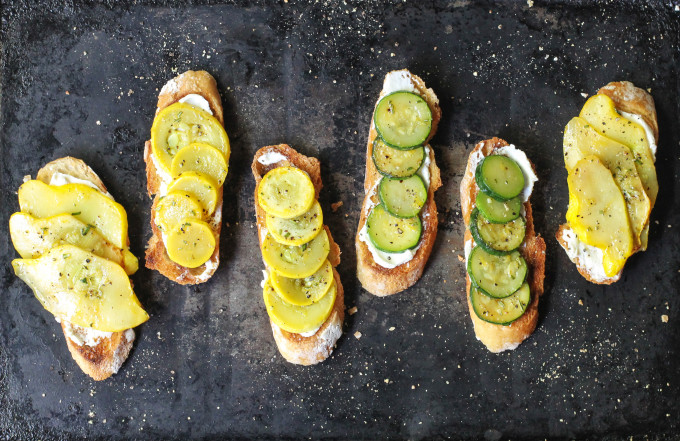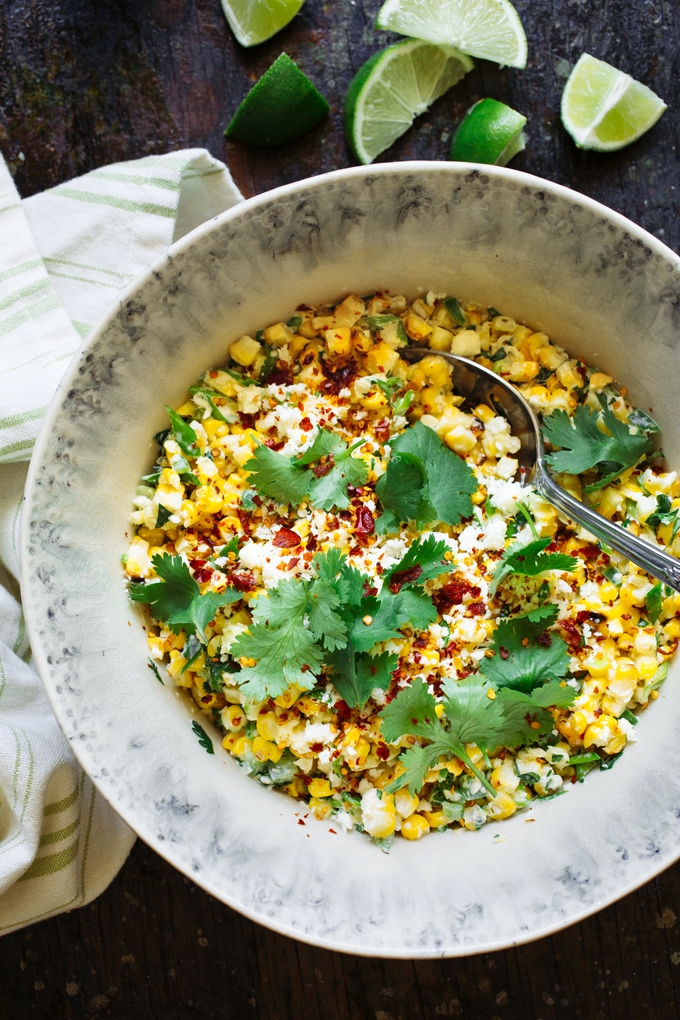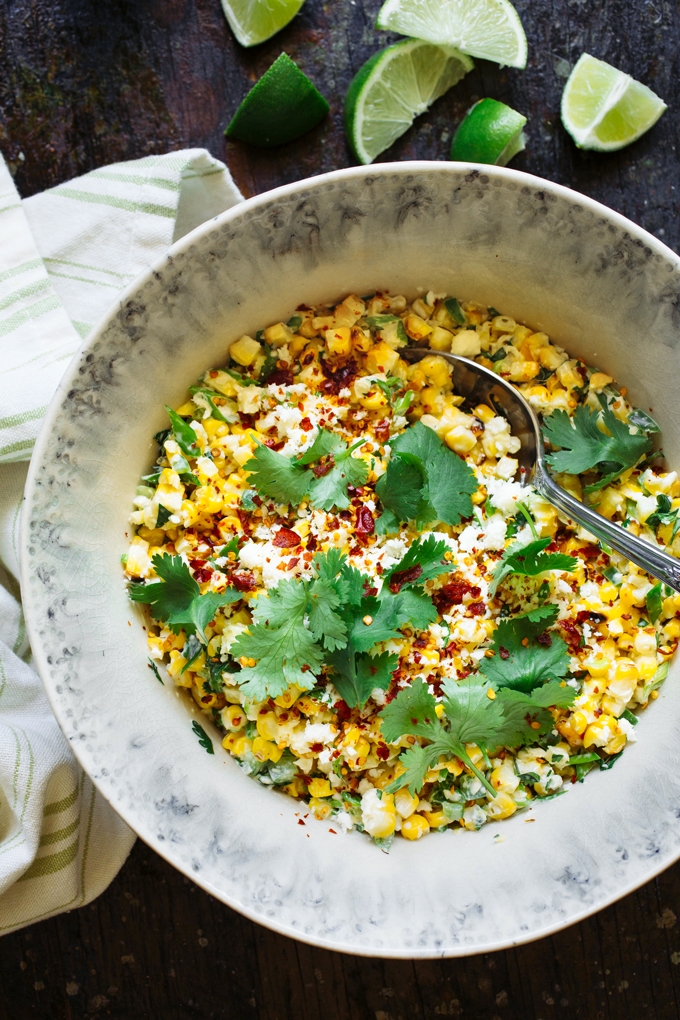 1