You guys, this garlic bread.
This post may contain affiliate links.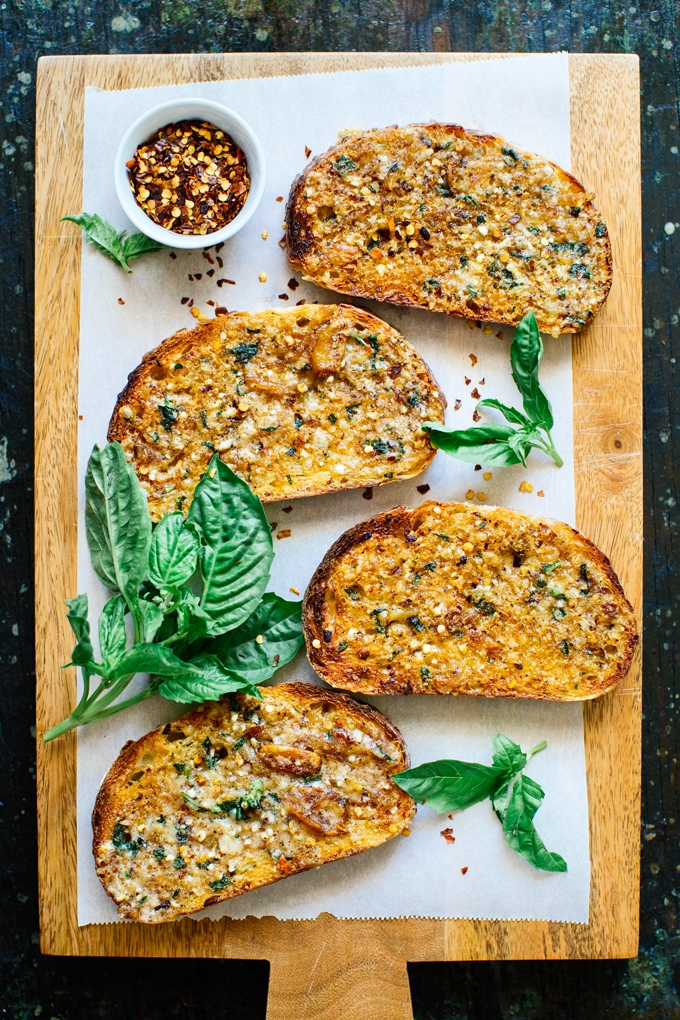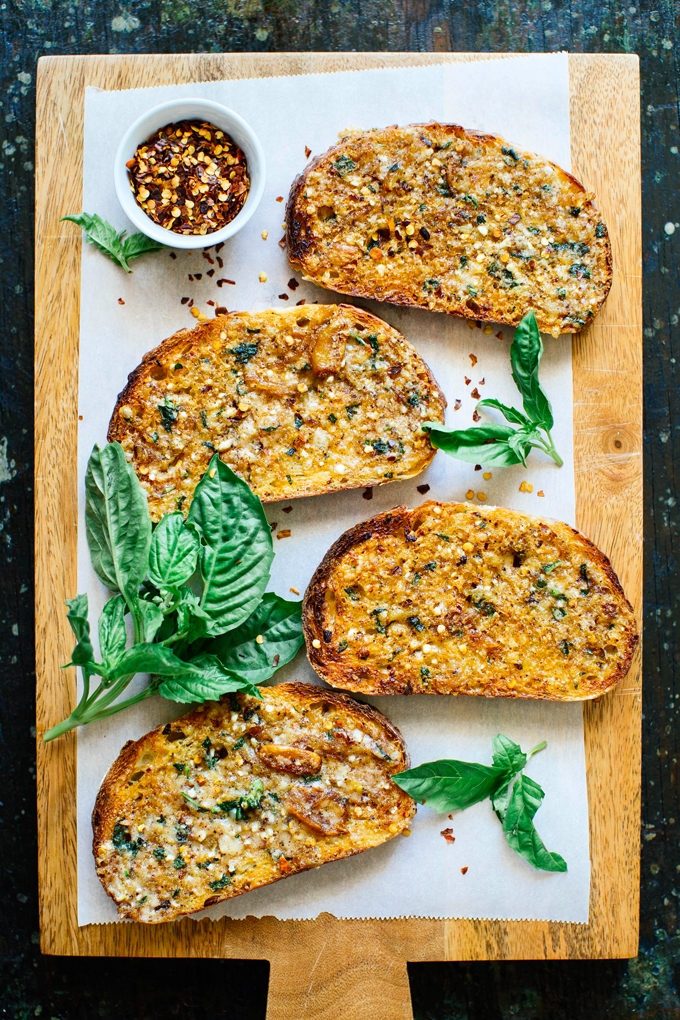 I recently had a fab dinner with Alana from Fix Feast Flair and Lily from Kale & Caramel at Jon & Vinny's in Los Angeles.  The entire meal was incredible, but I remember particularly loving their garlic bread.  Served beside two saucy meatballs and a dollop of ricotta, the garlic bread at Jon & Vinny's starts with a base of thick, yeasty ciabatta grilled until golden and black in spots.  Then, it seems to me like they brushed it with a loose mixture of chopped garlic, herbs and red pepper flakes.  The resulting garlic bread was crunchy on the outside, tender on the inside and just packed with flavor.  Perfect for dunking into all that sauce.
With these techniques and flavors in mind, I developed this recipe for OMG Garlic Bread.  With one bite, you will literally exclaim OMG.  Continue reading for the recipe.
My garlic bread recipe starts with a whole head of garlic and a whole stick of butter.  The two gently cook together until the garlic is beautifully golden and fragrant.  Grated Parmesan, fresh basil, lemon zest and red pepper flakes get added to the mix to form a chunky garlic paste that could easily be eaten with a spoon.  It's that tasty.  Next, thick slices of rosemary Parmesan bread are broiled until crisp and crunchy on the outside.  Each slice gets slathered with the garlic paste before taking one last trip to the broiler.  The finished garlic bread is so flavorful and so addicting.  This version does vary from the one served at Jon & Vinny's, but I can guarantee you'll be just as happy and satisfied.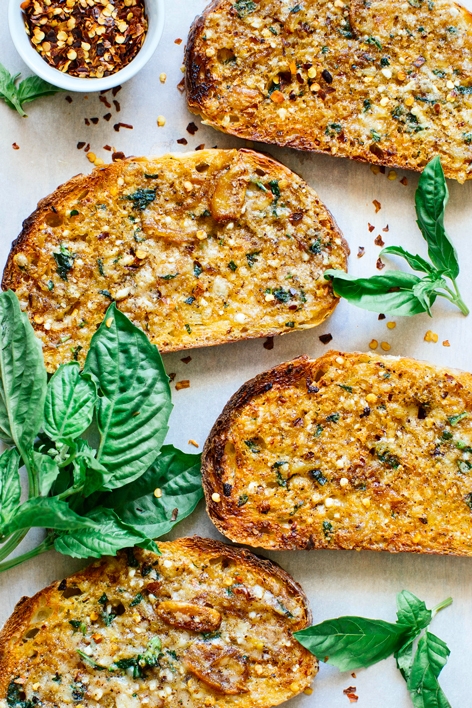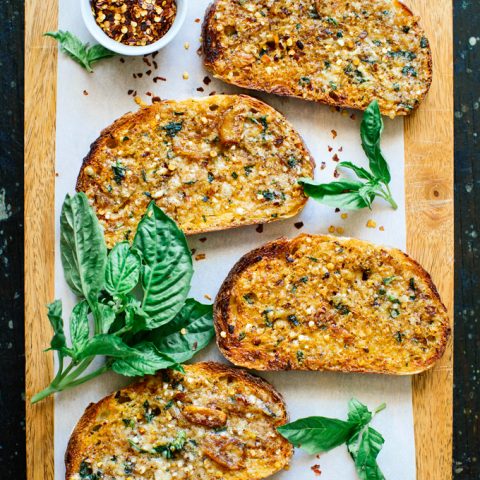 OMG Garlic Bread Recipe
Ingredients
1

head garlic cloves separated and peeled

(I like to use one of these for ease!)

1/2

cup

1 stick unsalted butter

1/2

cup

grated Parmesan*

1

tablespoon

chopped fresh basil

1

teaspoon

grated lemon zest

1/2

teaspoon

red pepper flakes

Kosher salt

6

thick slices of artisan bread (I used rosemary Parmesan bread from Costco)
Instructions
Place garlic and butter in a small saucepan over medium-low heat, and cook until garlic is tender and golden brown (15 - 18 minutes). If you notice the garlic is turning brown, but the cloves are not softening, turn heat down and continue cooking. Pour garlic and butter into a medium bowl, and let cool.

To the bowl with the garlic and butter, add Parmesan cheese, basil, lemon zest, red pepper and pinch of kosher salt. Using a fork, mash the ingredients to combine. Season to taste with additional kosher salt. Let sit for 5 minutes before using below.

Preheat a broiler to high. Place bread on a baking sheet, and toast under the broiler until golden (about 2 minutes). Flip the slices, and broil the other side until golden (another 2 minutes). Remove the baking sheet from under the broiler, and let the bread cool slightly. Once cool enough to handle, slather the top of each slice of bread with the garlic-butter mixture, and return underneath the broiler. Cook until the cheese is golden and bubbling (about 2 minutes). Let cool for a moment then enjoy!
Notes
* When I am cooking with a sizable amount of Parmesan (more than just a sprinkling), I like to "grate" my Parmesan in the food processor. Cut up a small block of Parmesan cheese, and place in a food processor. Pulse until it reaches a fine texture. This makes it much easier to measure as well.
Tried this recipe?
Tag @brandiego on Instagram so I can check it out!
Check out some other garlic-forward recipes on Kitchen Konfidence: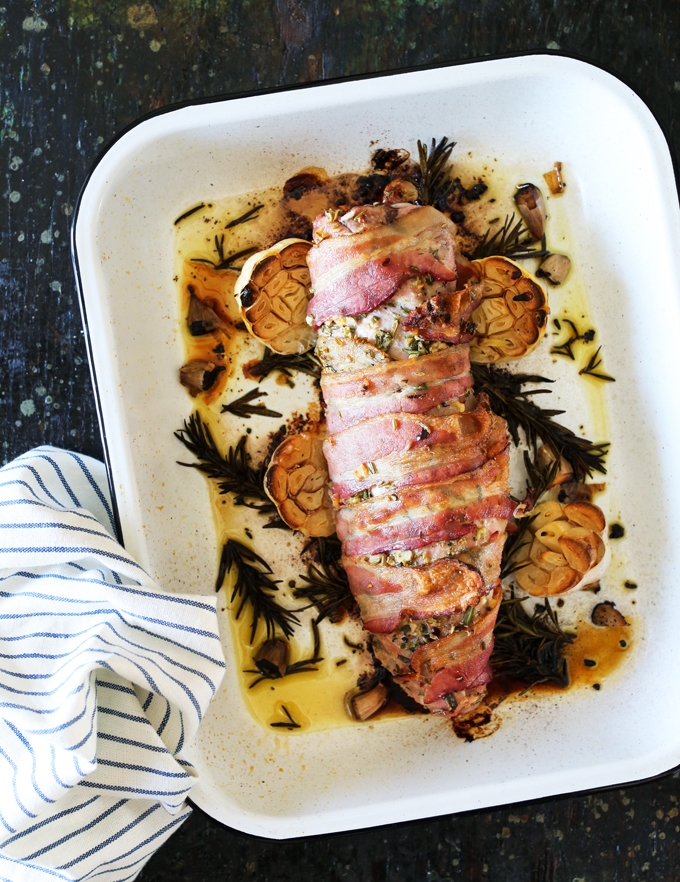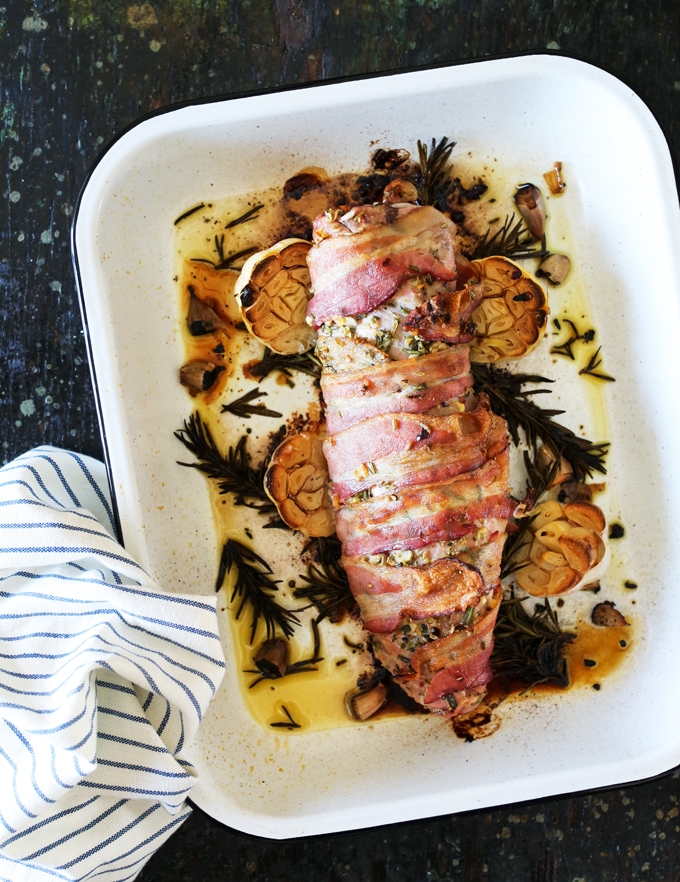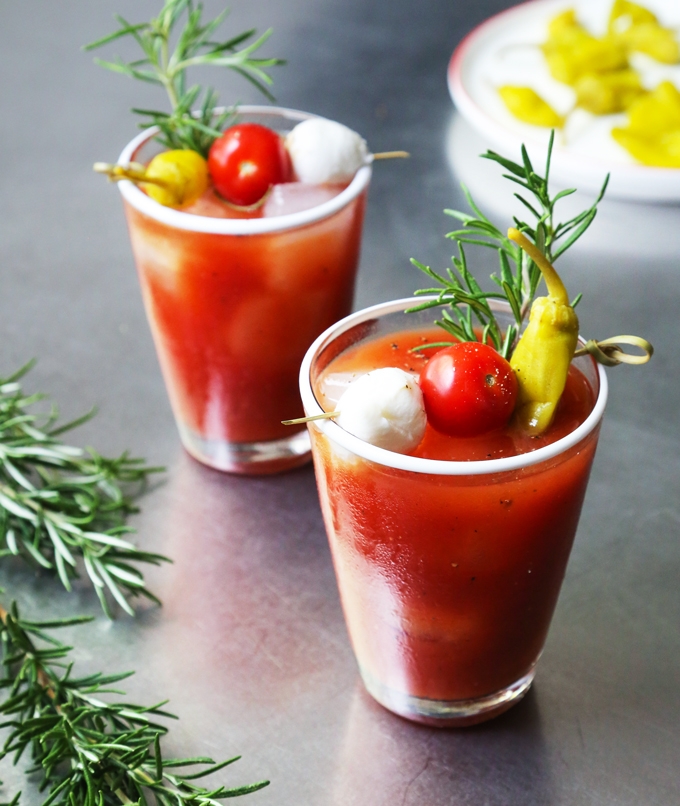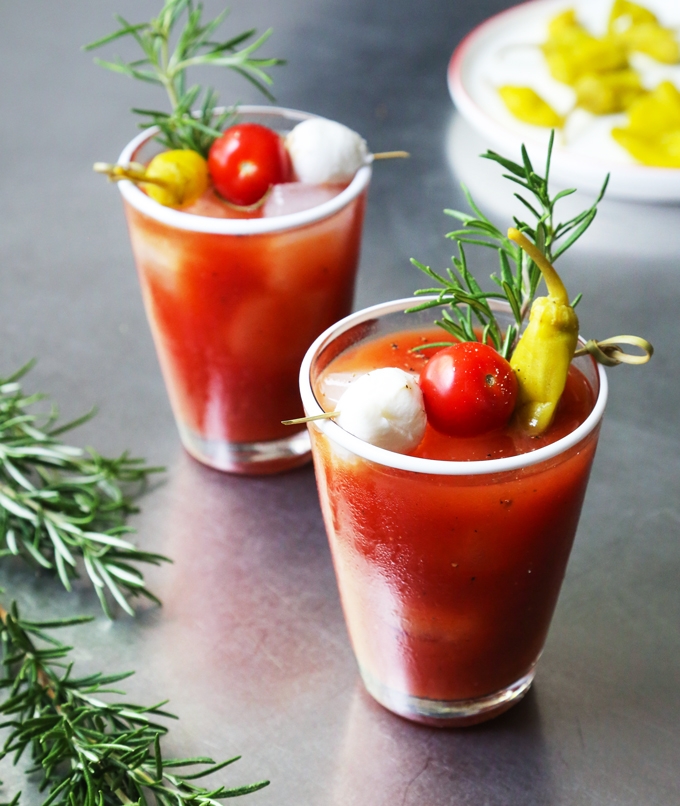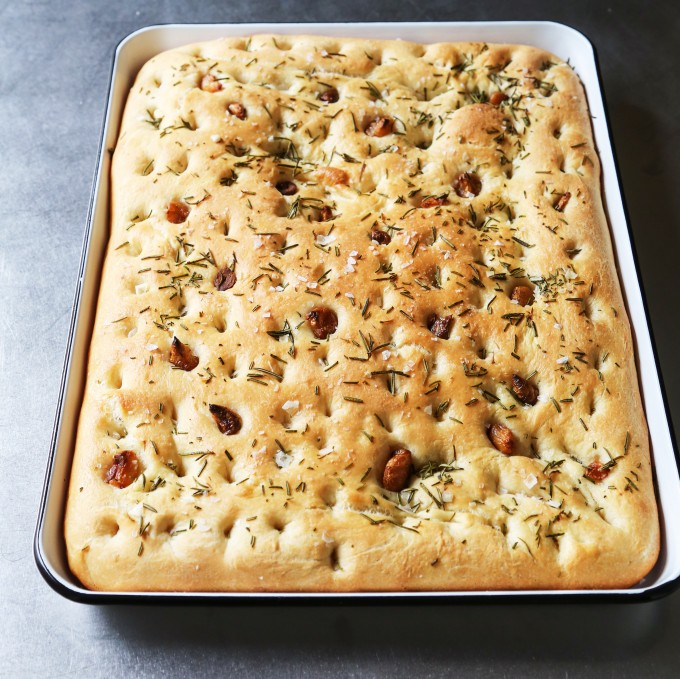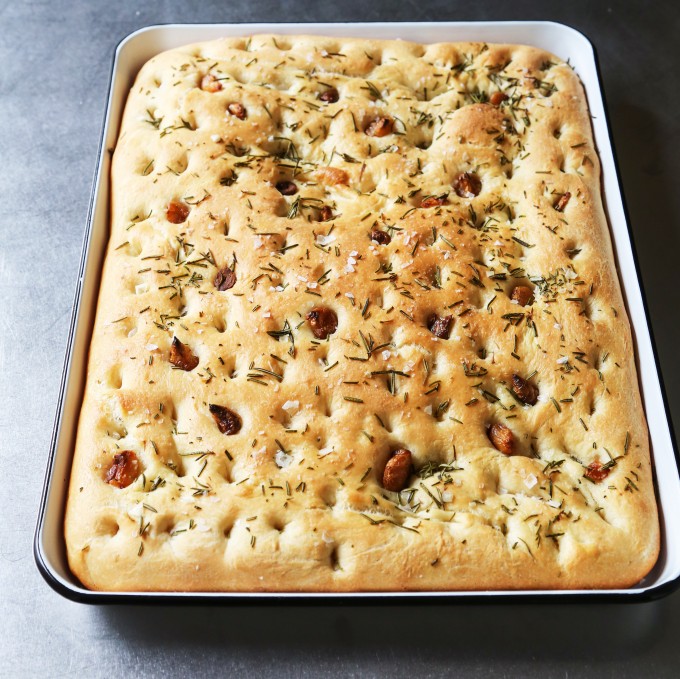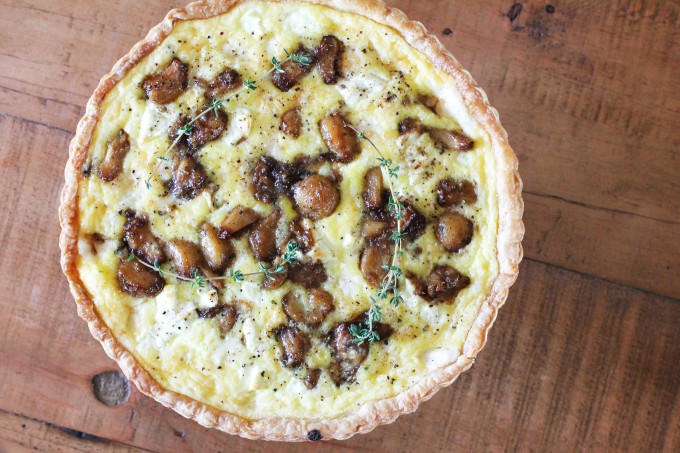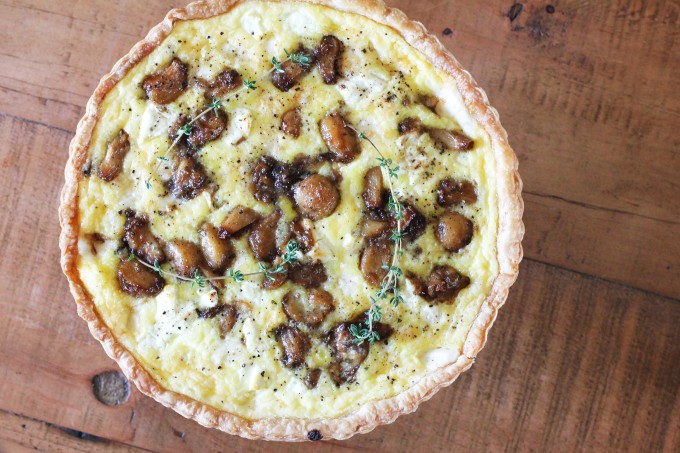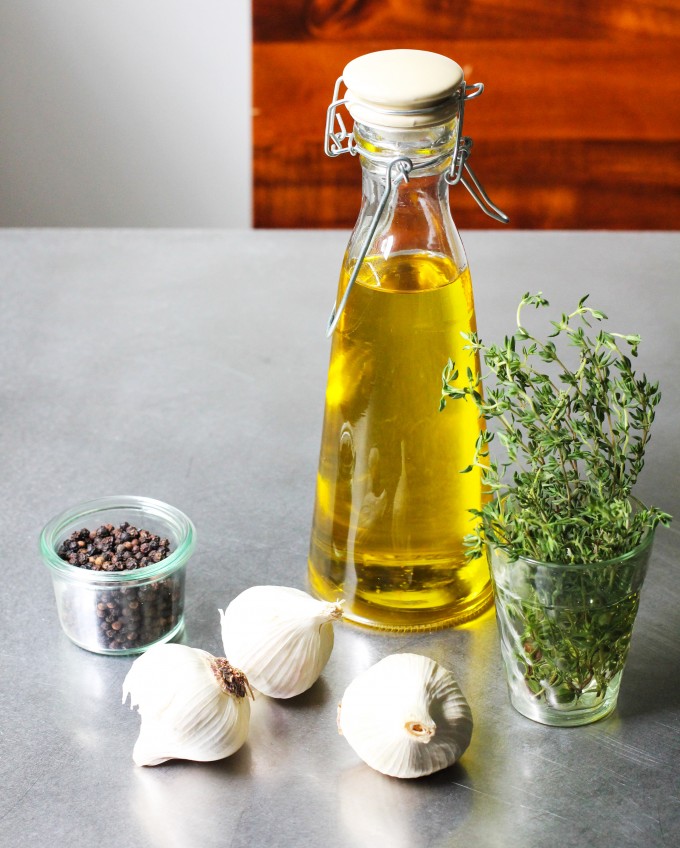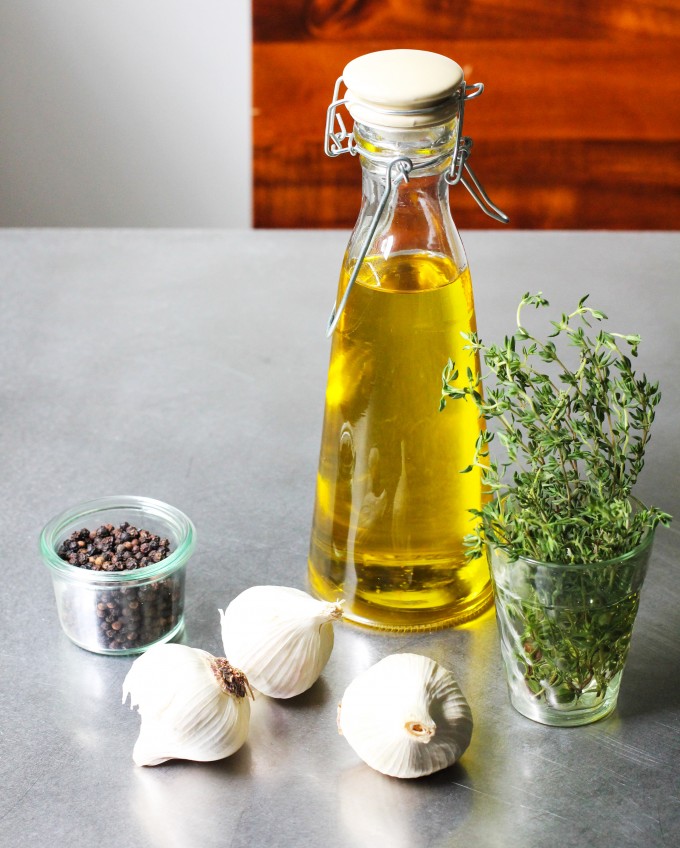 32