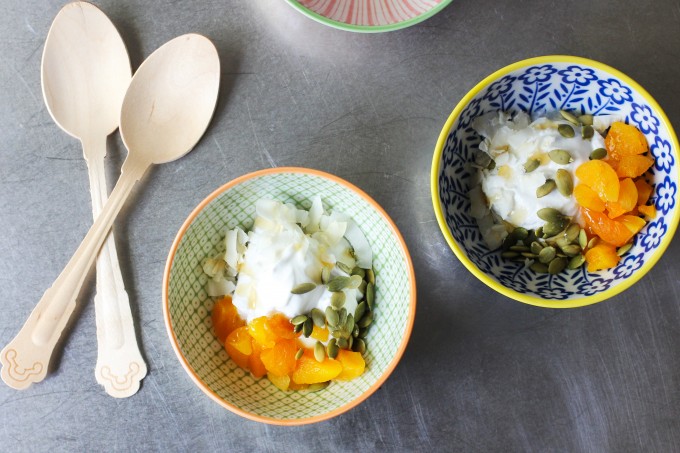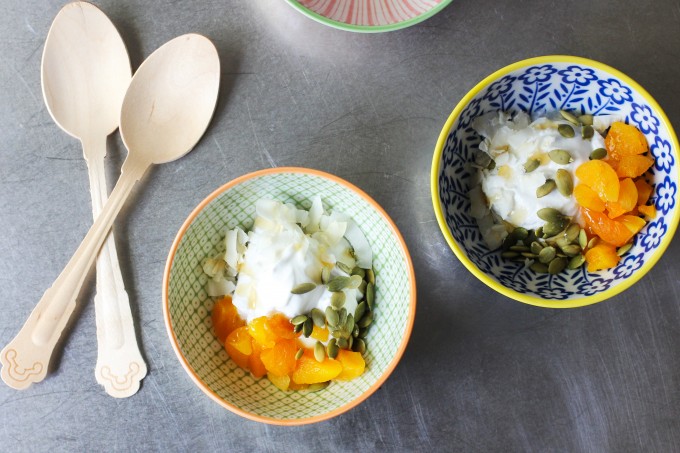 This post may contain affiliate links.
With posts like this and this and this, you may have thought I was off the Paleo Diet.  But that's totally not the case.  I'm still going strong 🙂  I did put on several pounds after my trip to NYC though.  With dining destinations like Le Bernadin, The Big Gay Ice Cream Shop, Eataly, Baked and the Momofuku Noodle Bar, it was close to impossible for me to follow Paleo guidelines.  But I don't go on many vacations throughout the year, so I was totally fine with breaking the rules.  I've got three recipes below that have helped me get back on track.  They're easy to prepare and packed with flavor.  Each recipe also has a richness that makes you forget the fact that you are eating diet food.  Citrus Avocado Dip, Coconut Yogurt, and Chorizo Meatloaf recipes below.
First up is a super tasty Citrus Avocado Dip.  I originally blended up a batch of this pale green goodness as a dressing for a salad of peppery watercress and sliced radish.  The combination was definitely tasty, but the following day, I decided to dunk some celery sticks in it to see what would happen.  Results?  So. Yum.  I spent the entire afternoon happily dunking away.  It was at that moment that I decided this sauce would be labeled as a dip rather than a dressing.  Rich avocado is blended with scallion, shallot, cilantro, and a vibrant mix of orange, lemon and lime juice.  If you really want to use this as a salad dressing, I would recommend thinning it out a bit with the addition citrus juice or water.  Get the recipe for Citrus Avocado Dip here.
Next, sweet-tart Coconut Yogurt.  Yogurt is definitely one dairy product I've been missing from my weekly eating routine.  For breakfast, I would frequently enjoy a small bowl of yogurt mixed with fresh fruit and nuts.  For dinner, I would often spoon a dollop of cool, creamy yogurt on to a plate of spicy Indian food.  To fill this void, I started experimenting with Coconut Yogurt.  And I'll have to say, the process couldn't be easier.  Simply introduce some good bacteria to canned coconut milk, keep warm, and let sit for several hours.  BAM!  Coconut Yogurt.  I love serving it with toasted pepitas, dried apricots, flaked coconut and a drizzle of runny honey.  Get the recipe here.
Finally, the best meatloaf.  EVER.  Ok I might be exaggerating just a bit, but really not that much.  This Chorizo Meatloaf is crazy good.  Ground beef is mixed with fresh Mexican chorizo then spiced with onion, garlic, cilantro, oregano, cumin, Worcestershire and black pepper.  The loaf is then glazed with a sauce made of tomato, chipotle, lime, garlic and allspice.  One bite and you will totally do this.
While recipe testing, I made this meatloaf at least 4 times, trying to perfect its consistency. Typically, a mixture of breadcrumbs and egg bind a meatloaf.  I tried doing a direct almond meal substitute for the breadcrumbs, but that was a bit of a fail.  The flavor was great, but the loaf crumbled easily.  So how did I solve this issue?  Gelatin.  Adding 1 tsp of powdered gelatin to the meatloaf firmed everything up nicely.  Get the recipe for Chorizo Meatloaf here.
0