Pasta Puttanesca aka pasta in the style of the ladies of the night aka slut's spaghetti is on the menu today.
This post may contain affiliate links.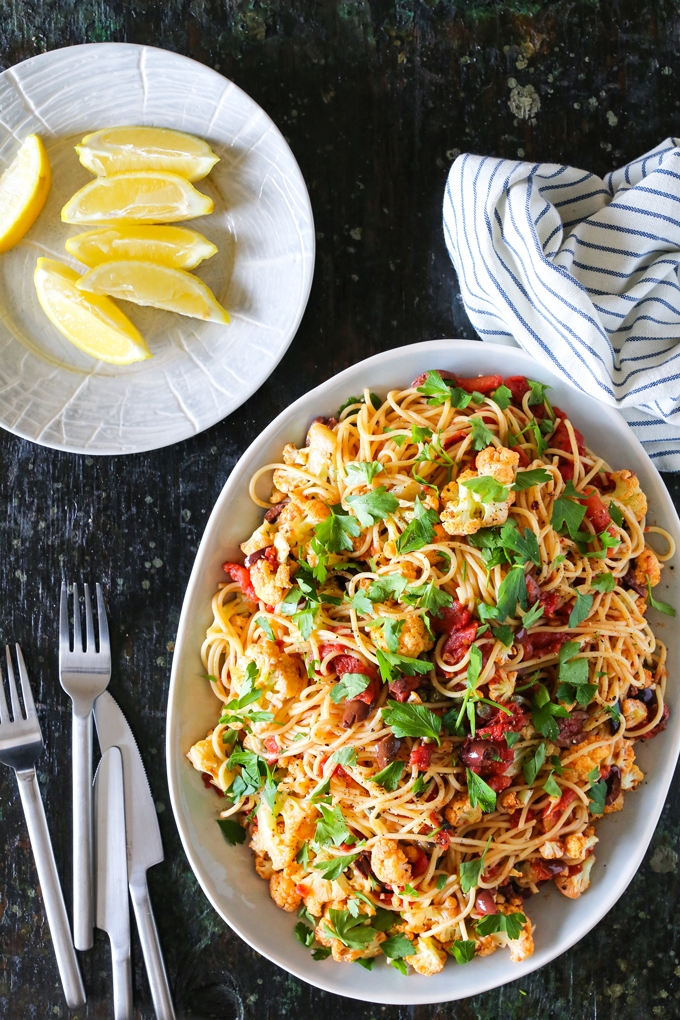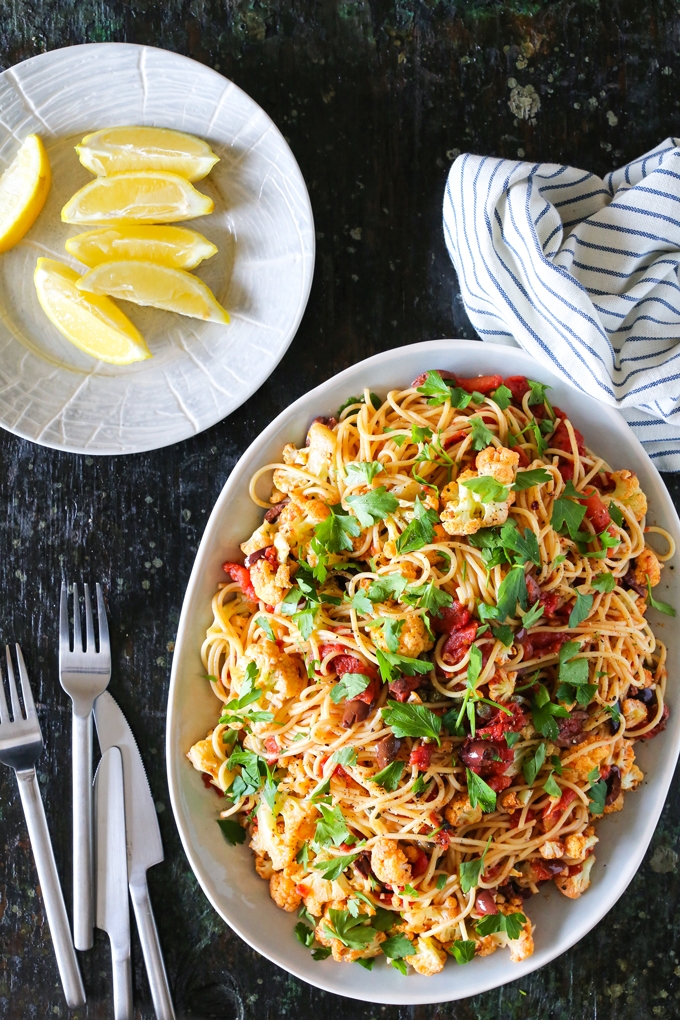 If you are unfamiliar with this dish, you may be scratching your head at all this whore talk so early on a Tuesday morning, but let me explain.  Pasta Puttanesca is a classic Italian dish where pasta (spaghetti pictured above) is dressed in a sauce made of tomatoes, garlic, olives, capers and red chile flakes.  Rumor has it that the ladies of the night would simmer this sauce, and let the aroma waft out of their open windows with the intent of luring men into their establishment for the evening.  Others say that this sauce was popular amongst these ladies, because all the ingredients can be stored in the pantry.  No need to go to the market to get fresh ingredients between clients!
Whores aside, let's talk about this version of Pasta Puttanesca.  There are many aspects of the traditional dish that are very enticing.  Pasta Puttanesca is easy (no pun intended), quick-to-prepare, and can be made with a handful of pantry staples.  Here, I've added freshness and substance by way of Roasted Cauliflower, freshly chopped parsley and lemon wedges to finish.  Cauliflower gets wonderfully nutty when roasted, and this flavor pairs nicely with the olives, capers and tomatoes.  Parsley and lemon add fresh hits of green and acid for balance.  Each bite is incredibly satisfying.  Continue reading for the recipe.
I used to be on the fence about anchovies.  But now, I'm a big fan.  The anchovy component in this recipe does not make the finished pasta fishy.  Instead, it adds a salty back note that gives this dish wonderful depth of flavor.  Seriously give it a try.
Anchovy paste is now a staple in my fridge.  I find that I don't use anchovies enough to buy whole ones in a tin.  I'll use one or two for a recipe, and then the rest just go bad several days later.  Anchovy paste is a nice solution to that problem, because it lasts in the fridge for a very long time.  If you'd like to cook with whole anchovies here, I'd recommend using six to eight.  The general anchovy paste conversion that I use is 1/4 teaspoon anchovy paste = 1 anchovy.
It's no coincidence that I'm posting this pasta recipe just 11 days before Valentine's Day.  Brazen, bold and incredibly aromatic, Pasta Puttanesca is a libido boost on a plate. Garlic, chile, olive oil, parsley, anchovies and capers are all considered to be aphrodisiacs.  You might want to keep the whore/slut/lady of the night backstory to yourself though.  Implications could be disastrous 😉
Pasta Puttanesca with Roasted Cauliflower
Ingredients
For the cauliflower:
1

head (2 pounds) cauliflower

3

tablespoons

extra-virgin olive oil

Kosher salt

Freshly ground black pepper

3

cloves

of garlic, skin on
For the spaghetti:
3

tablespoons

extra-virgin olive oil

3

garlic cloves, peeled and chopped

2

teaspoons

anchovy paste

1/2

teaspoon

dried red chile flakes, plus more to taste

Kosher salt

3/4

pound

spaghetti

1

can (28 ounces) whole tomatoes, tomatoes crushed by hand, juices reserved

1/2

cup

pitted kalamata olives, chopped

2

tablespoons

drained capers

Freshly chopped parsley, for serving

Freshly ground black pepper, for serving

Lemon wedges, for serving
Instructions
Preheat an oven to 400°F and line a baking sheet with parchment paper. Bring a large pot of salted water to a boil. Start the sauce below after the water has come to a boil.

Quarter and core the cauliflower. Discard the core. Cut cauliflower into 1/4-inch to ½-inch thick slices, and place on the prepared baking sheet along with garlic cloves. Drizzle cauliflower with olive oil, 2 pinches of kosher salt, and several turns of black pepper, tossing to combine. Roast until tender and golden in spots (about 20 minutes), flipping the cauliflower after 10 minutes. Season to taste with additional kosher salt. Set aside.

Warm olive oil in a large skillet over medium heat. Add the garlic, anchovy paste and red chile flakes, cooking just until the garlic turns fragrant (1 - 2 minutes). Stir frequently to break up the anchovy paste and keep the garlic from burning. Add spaghetti to the pot of boiling water, and cook until al dente (a little chew left to the texture) or according to the instructions on the package. Add tomatoes (with juices), olives and capers to the large skillet, stirring to combine. Cook for 10 minutes (about the same amount of time needed to cook the spaghetti), stirring occasionally. Season sauce to taste with kosher salt.

Reserve 1/2 cup of the starchy pasta cooking water, then drain the spaghetti. Return the spaghetti to the pot along with the roasted cauliflower, tomato sauce, and a splash of starchy cooking liquid, tossing to combine. Add more starchy water as needed to bind the sauce with the spaghetti. Season to taste with additional kosher salt. Divide spaghetti between 4 dinner plates (or 2 with leftovers), and top with chopped parsley and black pepper. Serve with lemon wedges on the side.
Tried this recipe?
Tag @brandiego on Instagram so I can check it out!
Check out some other tasty Italian recipes on Kitchen Konfidence: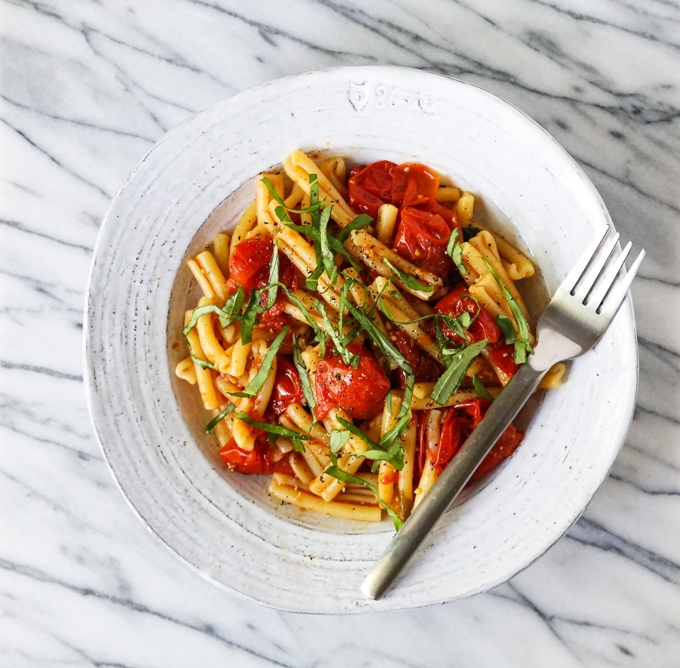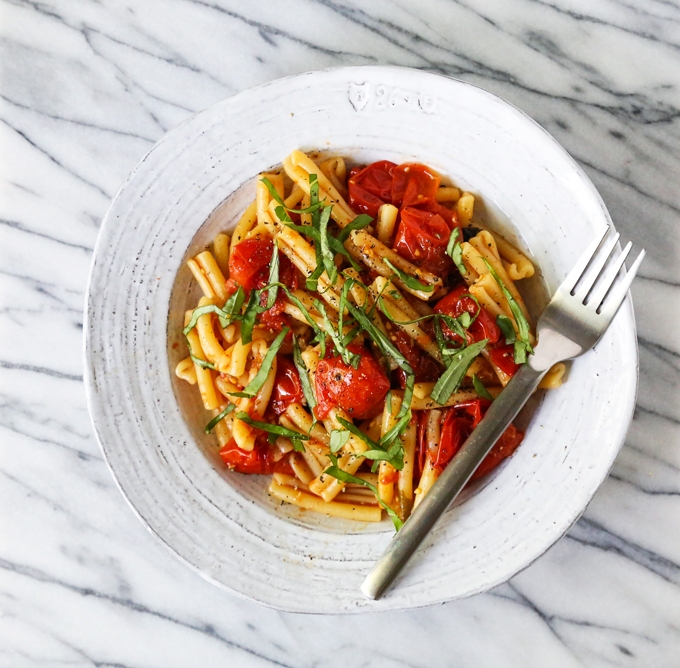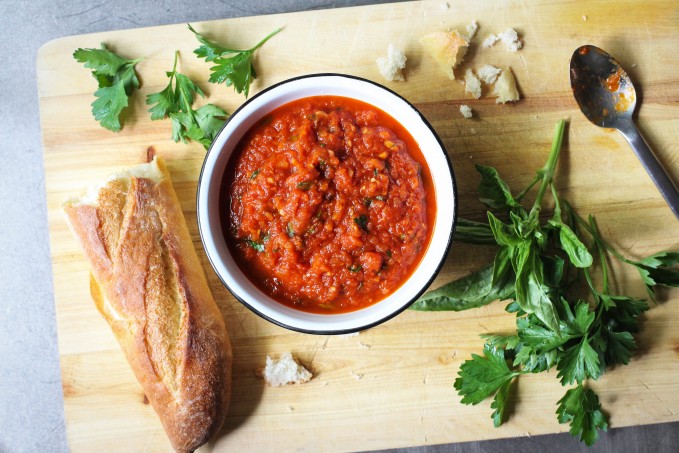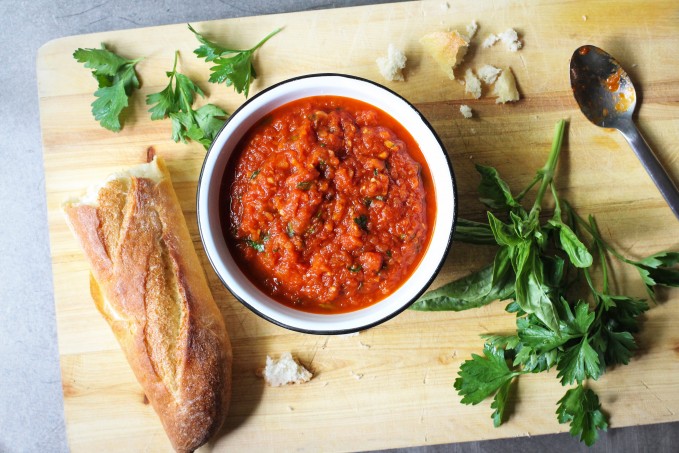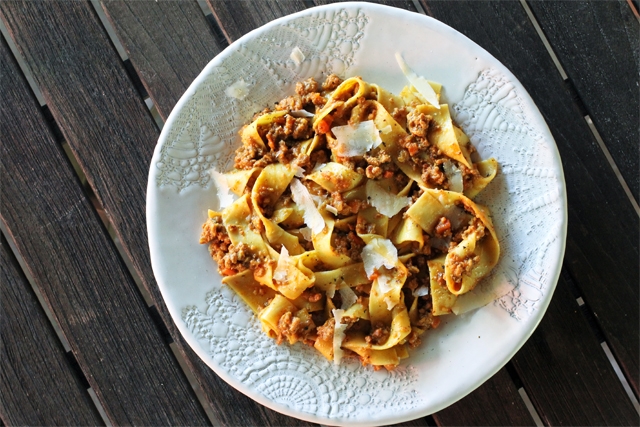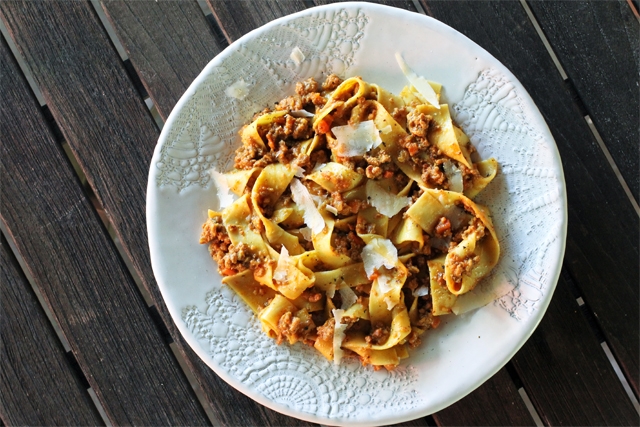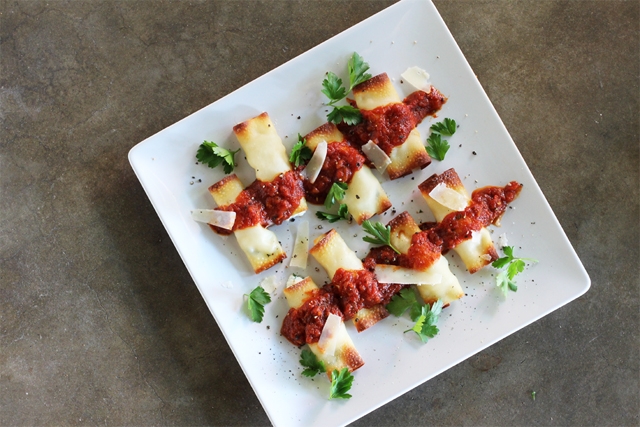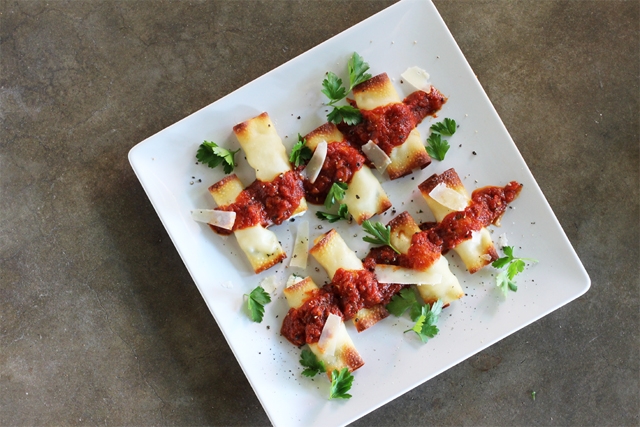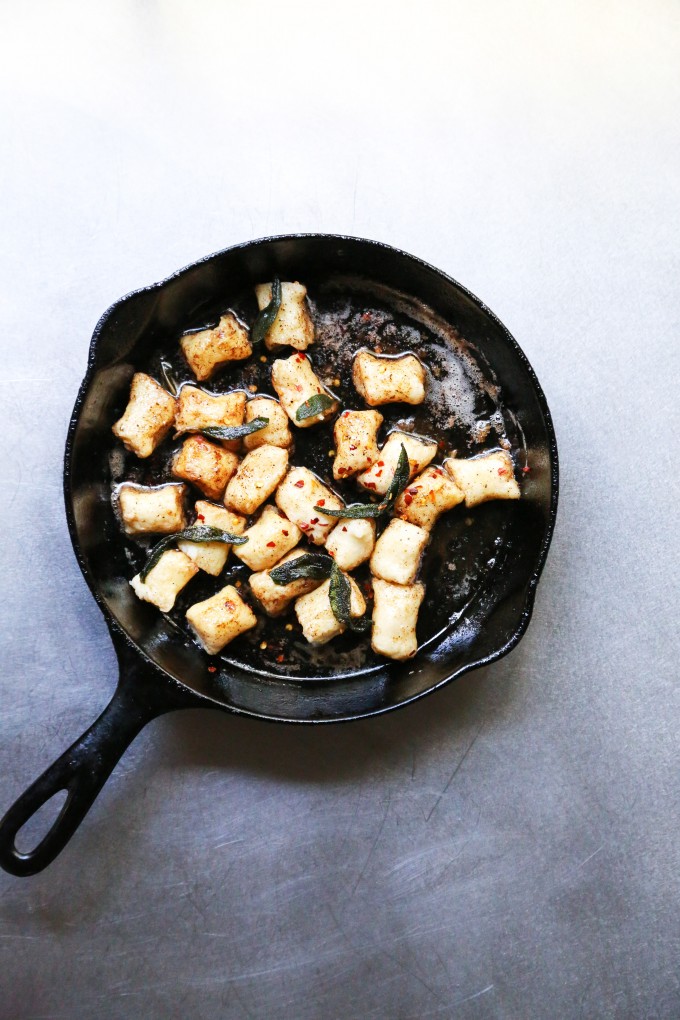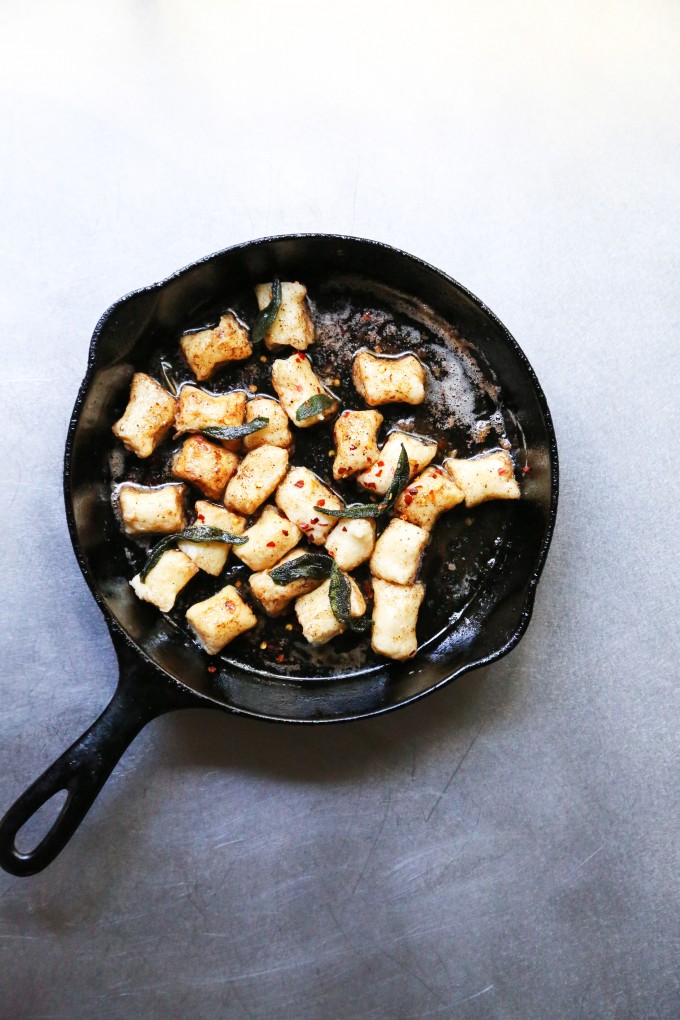 5