One of the most classic on-the-go eats, the peanut butter and jelly sandwich, gets a dessert makeover in this recipe for Peanut Butter & Jelly Hand Pies.
This post may contain affiliate links.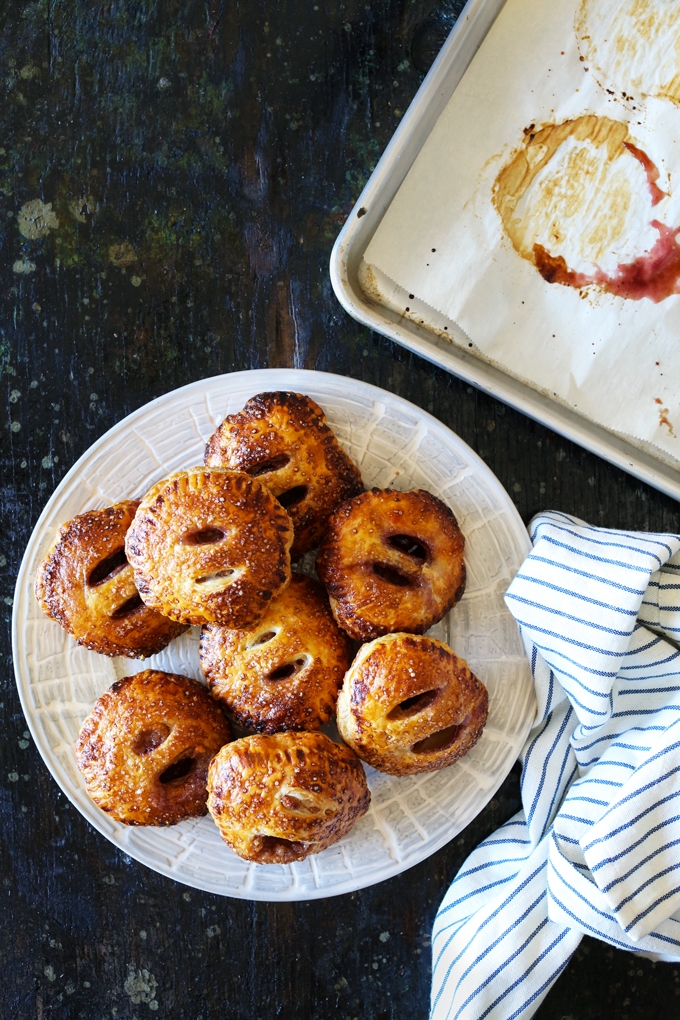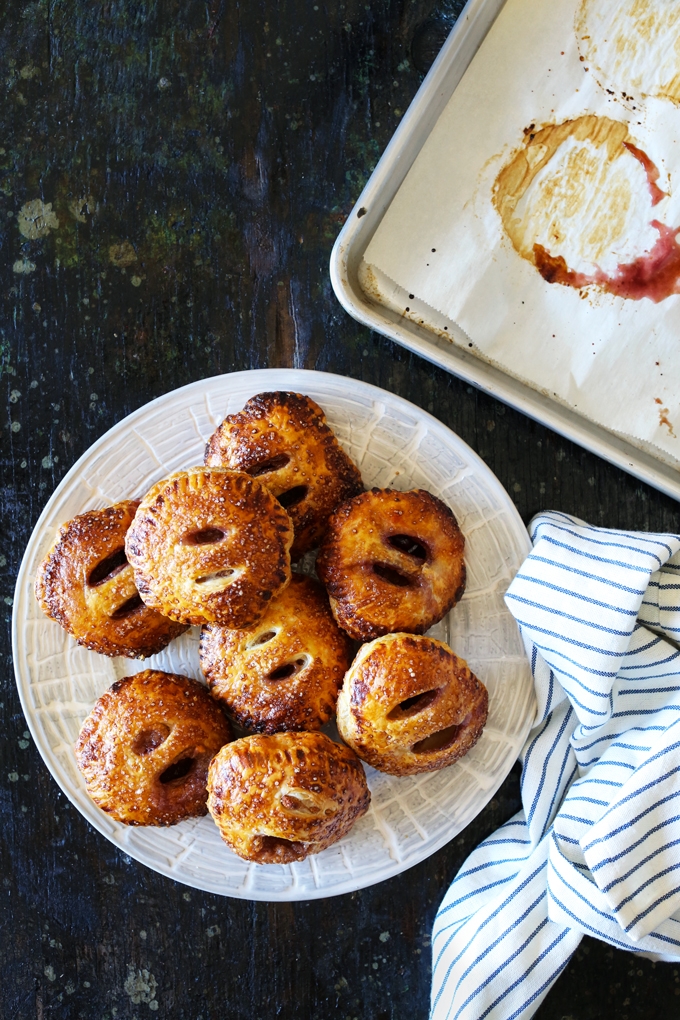 Stuffed with crunchy peanut butter cream and tangy grape jelly, these golden brown beauties would be a perfect addition to any picnic or afternoon at the beach.  And given that it's going to be 80+ in San Diego this week, and I've got the next 4 days off, I see an afternoon or two at the beach in my very near future.
Luckily, these hand pies are super simple to prepare, so I can easily whip them up as needed.  The key?  Store-bought puff pastry!  Start by swirling together some cream cheese, chunky peanut butter, honey, sugar and milk until fully mixed.  If you can manage to not eat the entire filling with just a spoon, spread some on cut discs of thawed puff pastry.  Ideally, the puff pastry would be made with just butter (Dufour brand), but I've also made this recipe with cheaper types of puff pastry (Pepperidge Farm, I'm looking at you), and it turns out just as well.  Next, top each swath of peanut butter filling with a spoonful of grape jelly, then seal the pie closed with another puff pastry disc.  Be sure to crimp the edges all pretty with a fork.  After a quick bake in the oven and a brief rest, you'll be enjoying these warm, flaky pockets of goodness.  Continue reading for the recipe.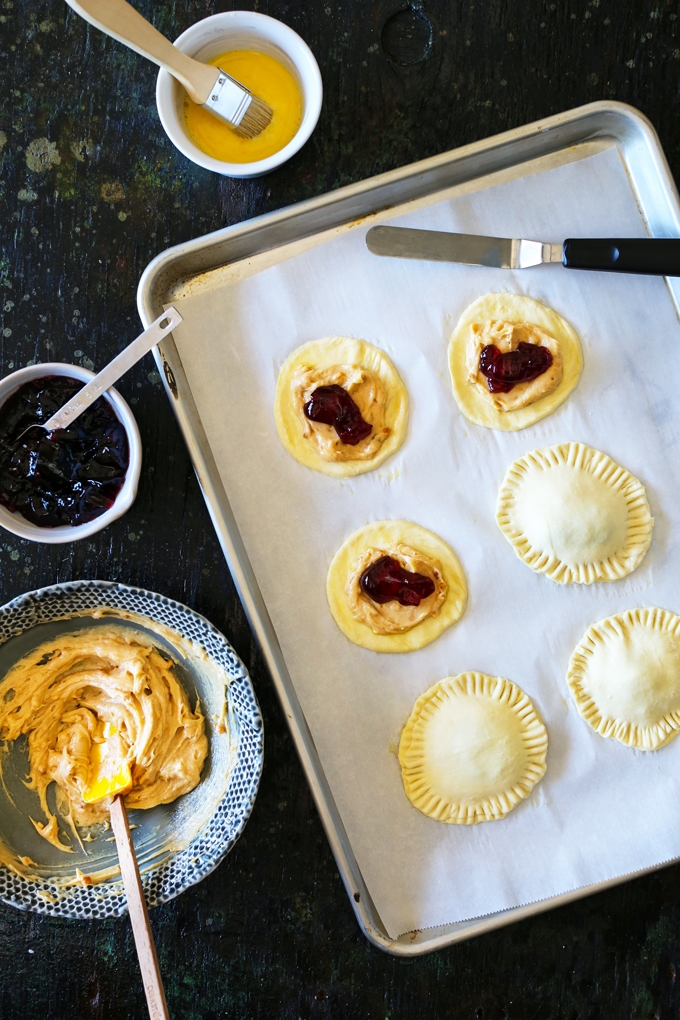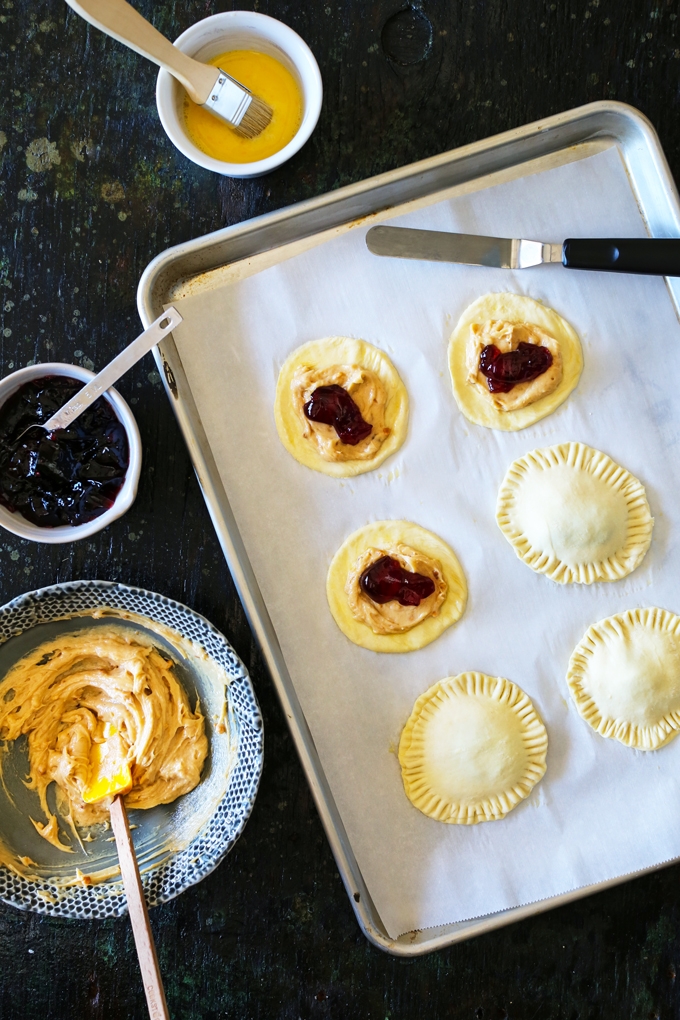 I should mention that this recipe is highly adaptable.  Switch out grape jelly for strawberry jam, raspberry jam or any other fruit preserve on hand. Substitute the jelly for fresh berries mashed with a little sugar and lemon juice or ripe banana sprinkled with brown sugar. Chopped, candied bacon would go well with the banana-peanut butter variation. Instead of peanut butter, try other nut butters like almond, pecan or walnut. Season to taste with additional salt or sugar as needed.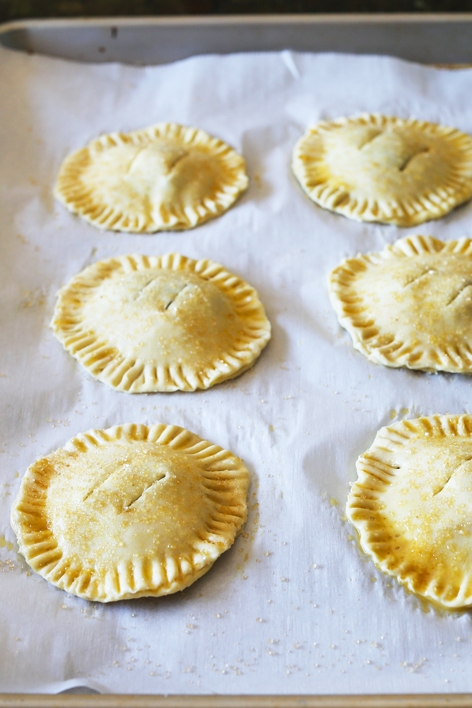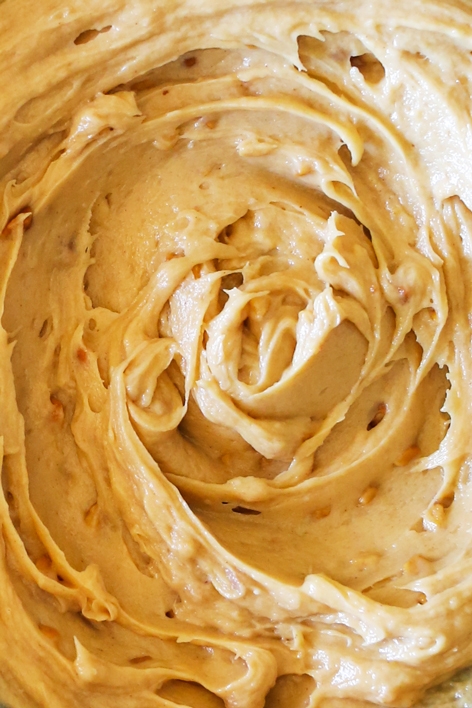 See what I'm saying about that peanut butter filling :)?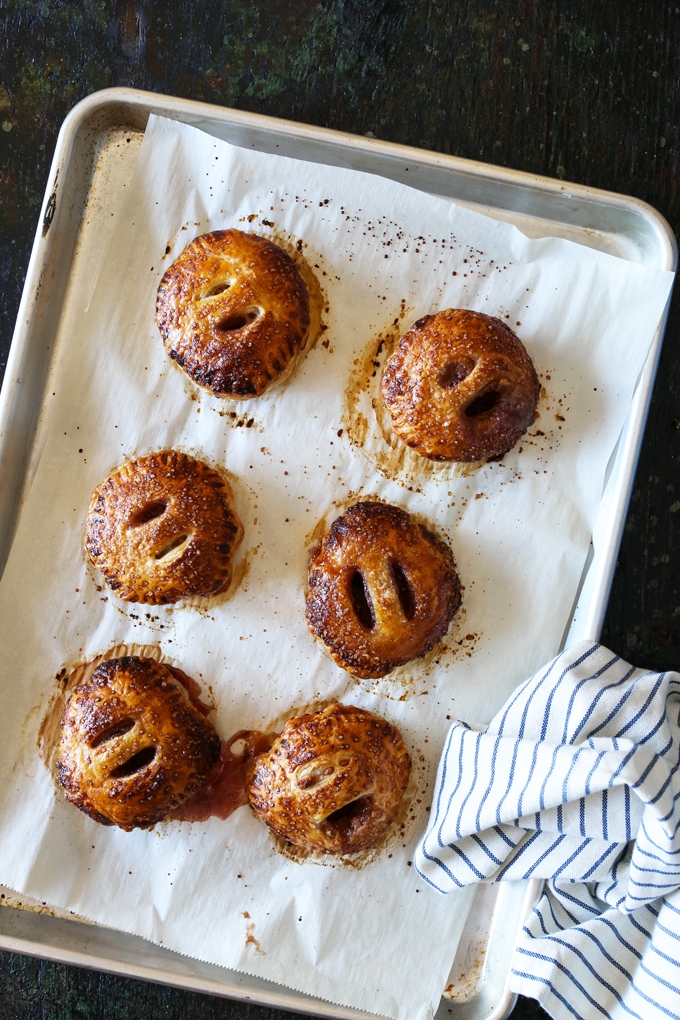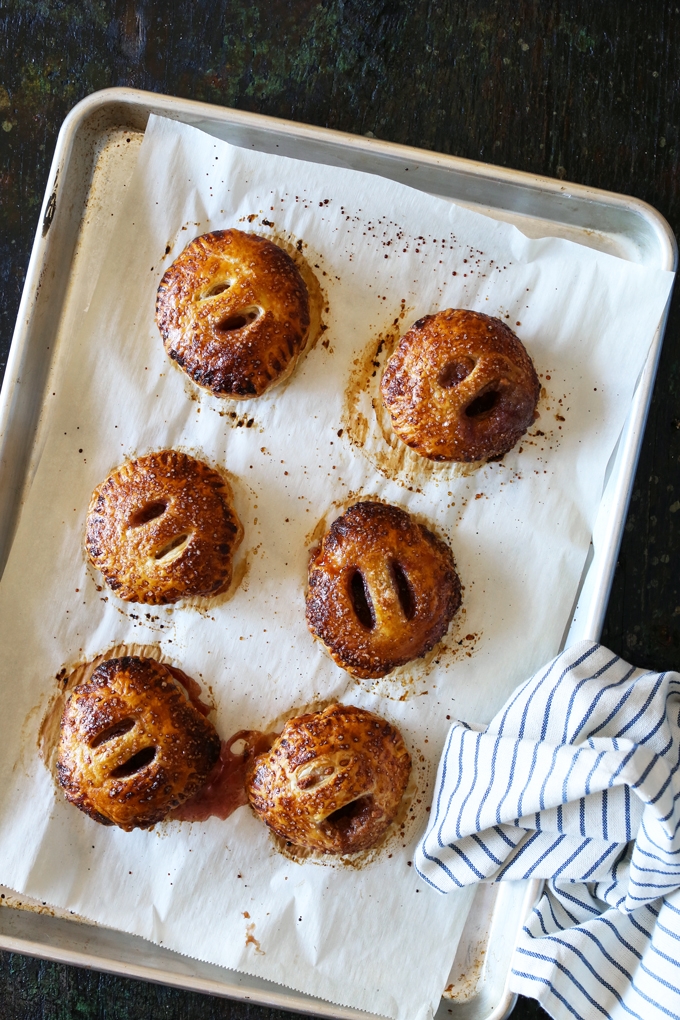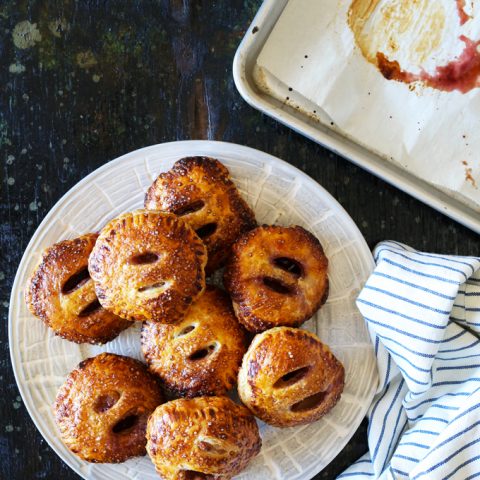 Peanut Butter & Jelly Hand Pies
Ingredients
4

ounces

cream cheese, at room temperature

1/3

cup

chunky peanut butter

3

tablespoons

sugar

1

tablespoon

honey

1

tablespoon

milk, plus a splash for the egg wash

Pinch

of kosher salt

1

(17-ounce)

package puff pastry, thawed in the refrigerator

9

teaspoons

grape jelly, 1 teaspoon per pie

1

egg

Turbinado sugar, for sprinkling
Instructions
Add cream cheese, peanut butter, sugar, honey, milk and salt to a medium bowl, mixing with a spatula to combine. Set aside.

Roll out 1 sheet of cold puff pastry to an 11" x 11" square. Using a 3" round cookie cutter or similar-sized glass or bowl, cut out (9) 3" circles of pastry, and set on a parchment-lined baking sheet. Spoon 1 tablespoon of peanut butter filling and 1 teaspoon of grape jelly in the middle of each round. In a small bowl, whisk together the egg with a splash of milk (this is an egg wash). Brush the egg wash on the edges of the rounds (around the filling). Roll and cut the remaining sheet of puff pastry using the same method above. Place these rounds over the filled rounds to form the pie. Using a fork, crimp the edges of each round to seal up the pies. Transfer the baking sheet to the freezer, and let the pies chill for 30 minutes to 1 hour.

While the pies are chilling, preheat an oven to 425°F. Place a rack in the middle of the oven. Take the baking sheet from the freezer, and brush the tops of each pie with egg wash. Cut 2 slits in each pie, then sprinkle each pie with turbinado sugar. Bake the pies for 15 minutes at 425°F, then drop the heat to 400°F, and bake until the pies are golden brown and bubbling (5 – 10 minutes more). Let the pies cool for 10 minutes before serving, and they're best enjoyed warm.
Tried this recipe?
Tag @brandiego on Instagram so I can check it out!
Check out these other pie, tart and puff pastry recipes on Kitchen Konfidence: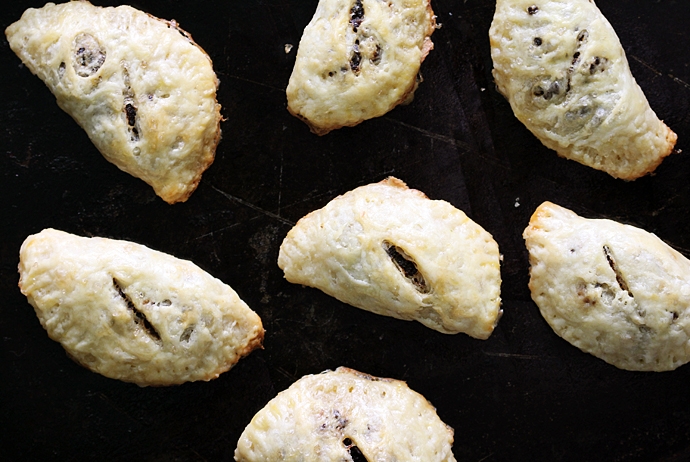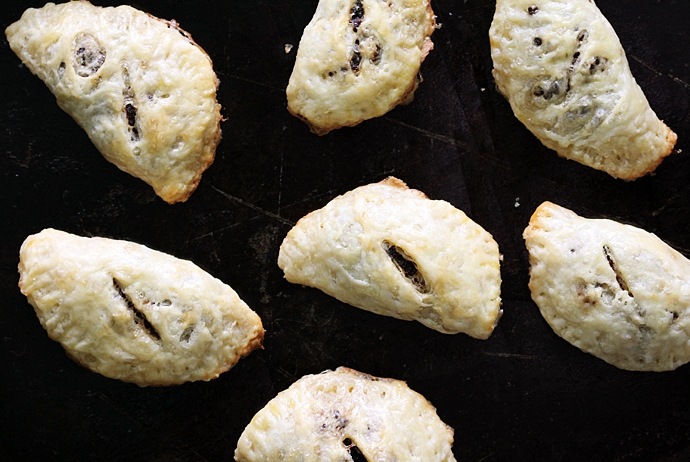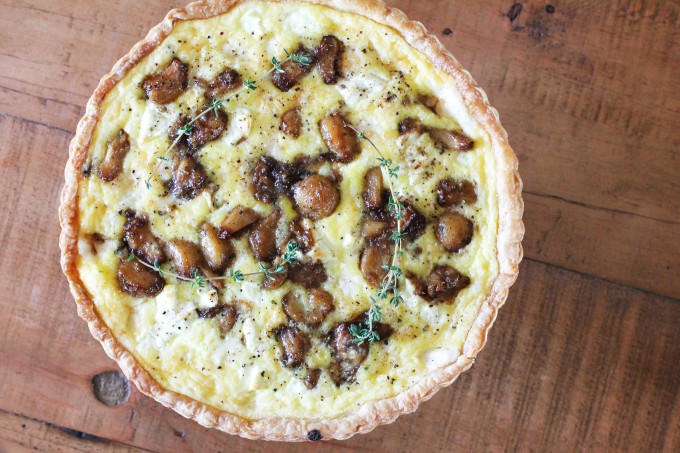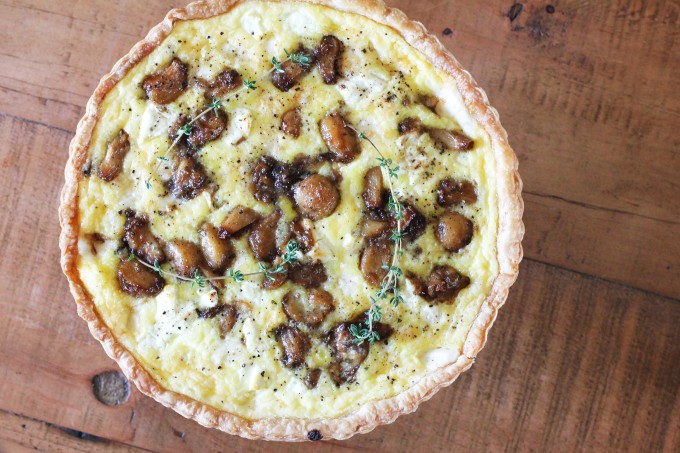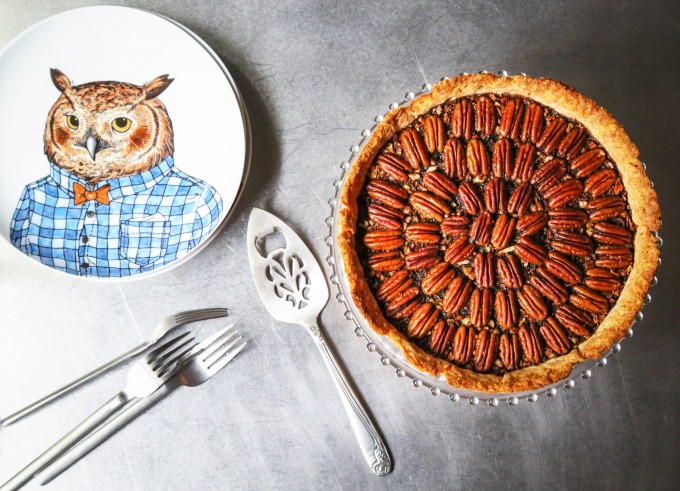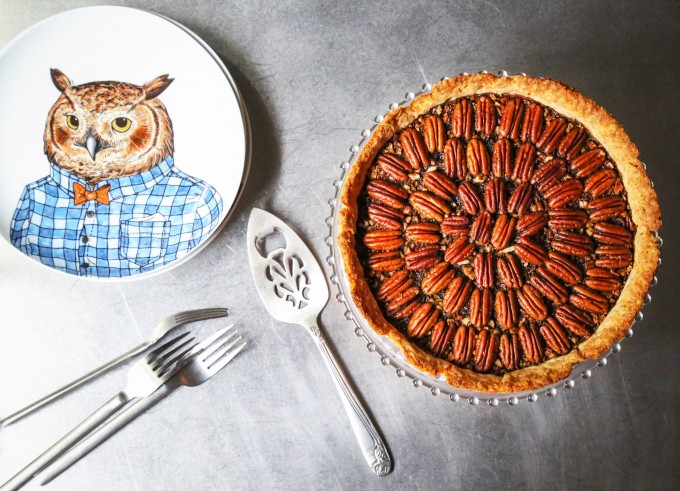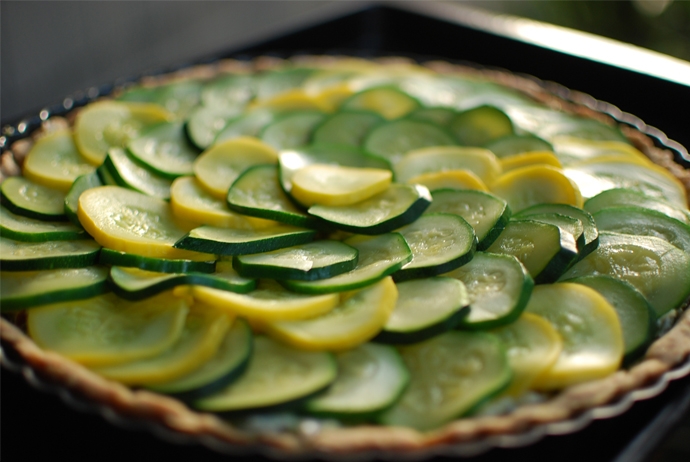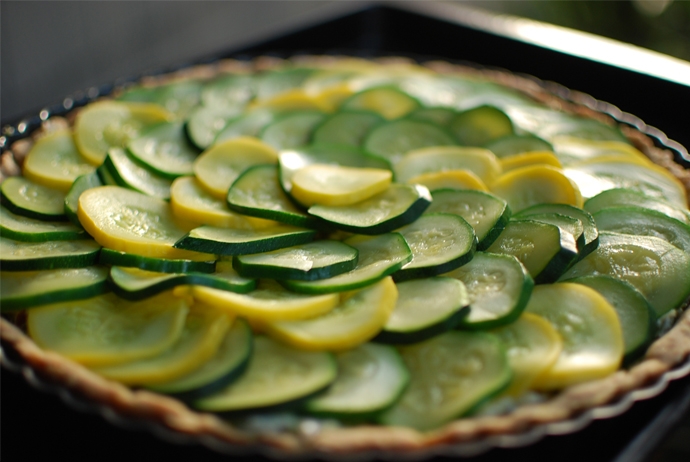 1