If you've ever enjoyed deep fried brussels sprout leaves, you'll absolutely love this pizza recipe.
This post may contain affiliate links.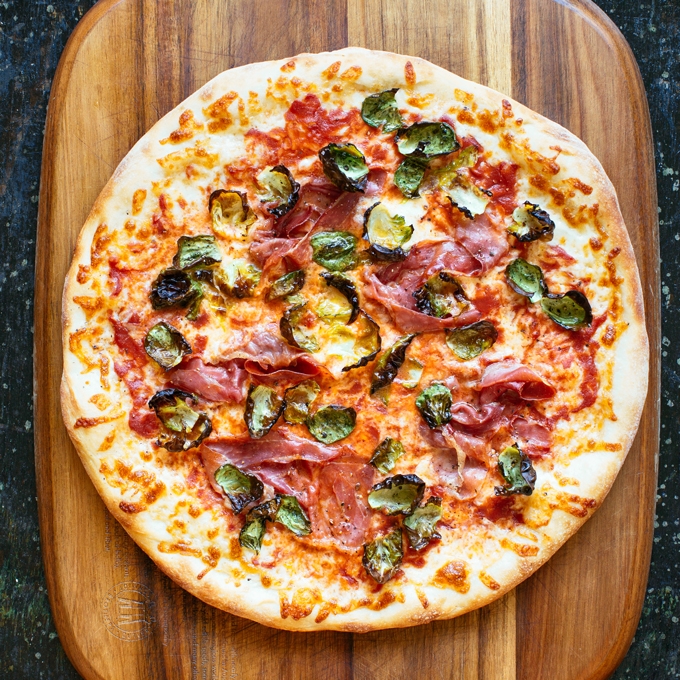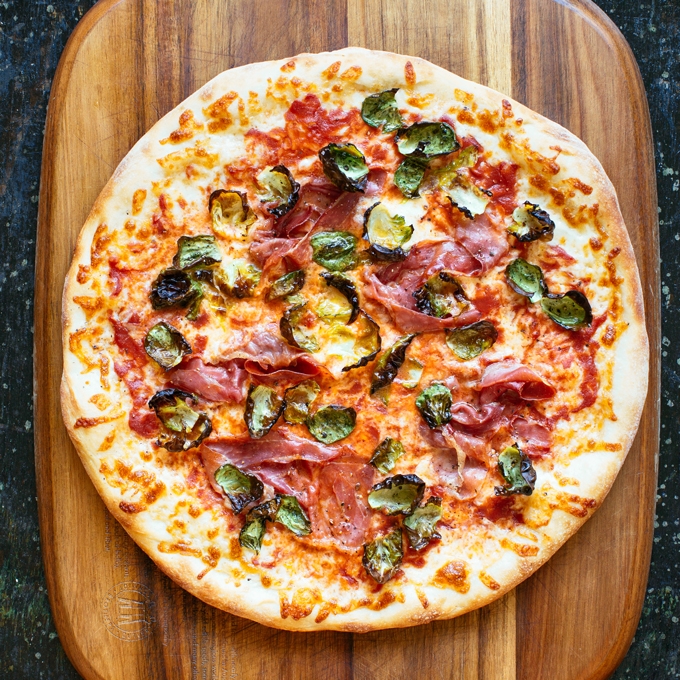 The flavors are simple here.  Start with a base of pizza dough, mozzarella cheese, tomato sauce, salt and freshly ground black pepper.  Then, top with individual Brussel sprout leaves, thin slices of salty prosciutto and a dusting of freshly grated Parmesan cheese.  When the pizza comes out of the oven, the prosciutto will be crispy and the sprouts will be beautifully blackened.  The nuttiness of the charred leaves is a perfect contrast to the salty richness of the pork and cheese.  What's nice here as well is that the toppings don't need to be cooked in advance, so you can easily wHip this up whenever a craving strikes.
This Brussels Sprout and Prosciutto Pizza recipe has quickly become a favorite at my house.  When we're throwing a pizza party for friends or family, guests always request that we make this pizza.  Continue reading for the recipe.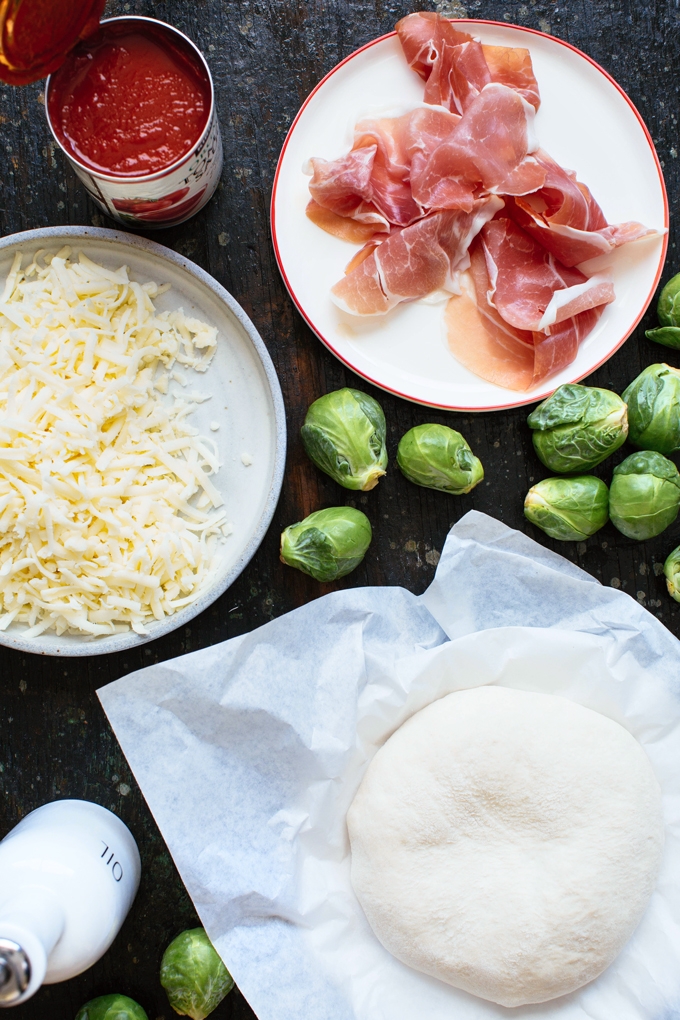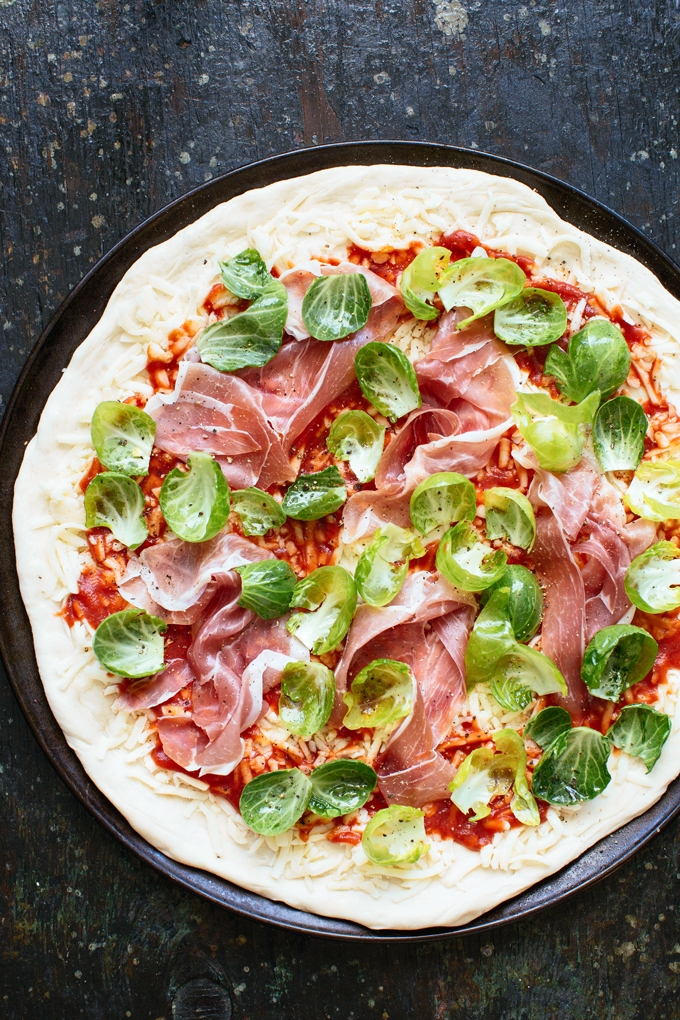 The only step that requires a little technique in this recipe is the preparation of the Brussels sprout leaves.  I start by trimming the stem end of each sprout (6 to 8 total will be used).  Any leaves that immediately fall off get collected in a medium bowl.  I then pull off the outer leaves, and I've found it's easier to start pulling from the stem end rather than the top of the leaf.  If it becomes difficult to pull off the leaves, I will trim a little bit more off the stem end.  This process continues until all of the outer leaves have been pulled off and placed in the bowl.  The middle half of each sprout (with smaller leaves), can be used for another recipe.  Large Brussels sprouts are better here, because you can get a good amount of leaves from each sprout with minimal effort.  Smaller sprouts will require more work.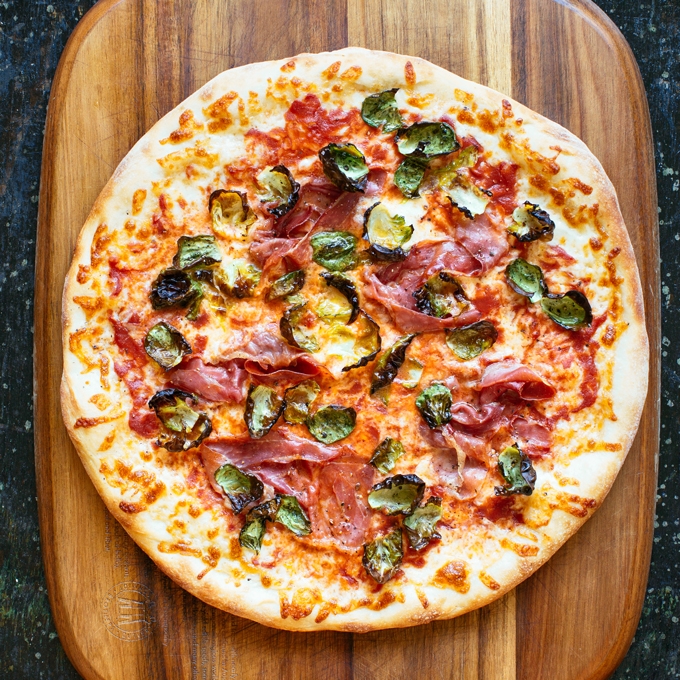 Brussels Sprout and Prosciutto Pizza Recipe
Ingredients
6

large brussels sprouts (or 8 - 10 smaller ones)

Olive oil

Kosher salt

1

ball of pizza dough

10

ounces

grated part-skim mozzarella cheese

3/4

cup

canned tomato sauce

2.5 - 3

ounces

5 slices prosciutto

Freshly ground black pepper

Freshly grated Parmesan cheese
Instructions
Trim the stem end of the brussels sprouts and peel off the outer leaves (go about halfway down). Place leaves in a medium bowl and drizzle with olive oil (about 1 teaspoon). Using your hands, toss the leaves in the oil so they are evenly glistening. Season with a sprinkling of kosher salt. Set aside. Save the remaining sprouts for another use.

Preheat an oven to 500°F, and set an oven rack in the lowest possible position. Lightly coat a pizza pan with nonstick cooking spray.

Stretch pizza dough into a round large enough to fit the pizza pan. Very lightly drizzle the dough with olive oil, using your hands to evenly spread the oil around. Sprinkle dough with a small pinch of kosher salt. Top pizza evenly with grated mozzarella cheese, then spread the sauce evenly over the cheese. It may seem like it's not enough sauce, but trust me, it is. Season with a sprinkling of kosher salt. Drape prosciutto slices around the surface of the pizza, then scatter brussels sprout leaves over top. Finish with several grinds of black pepper and an even dusting of Parmesan cheese.

Transfer pizza to the oven on the lowest rack and cook until the crust is golden brown (bottom and crust) and the cheese is nice and bubbly (9 - 11 minutes).
Tried this recipe?
Tag @brandiego on Instagram so I can check it out!
Here are some other pizza recipes on Kitchen Konfidence: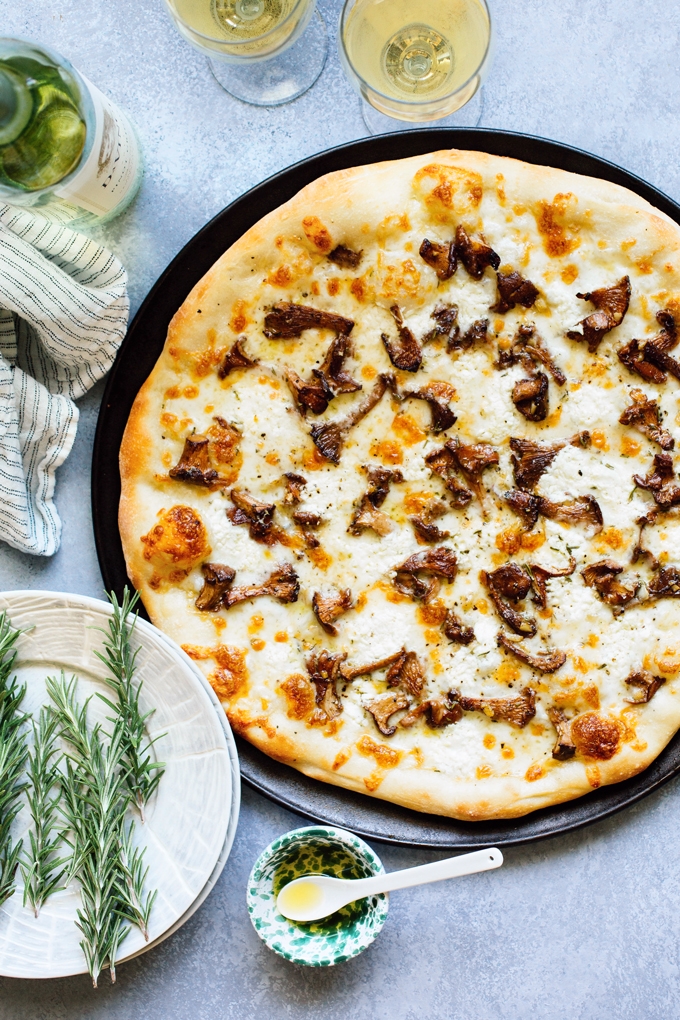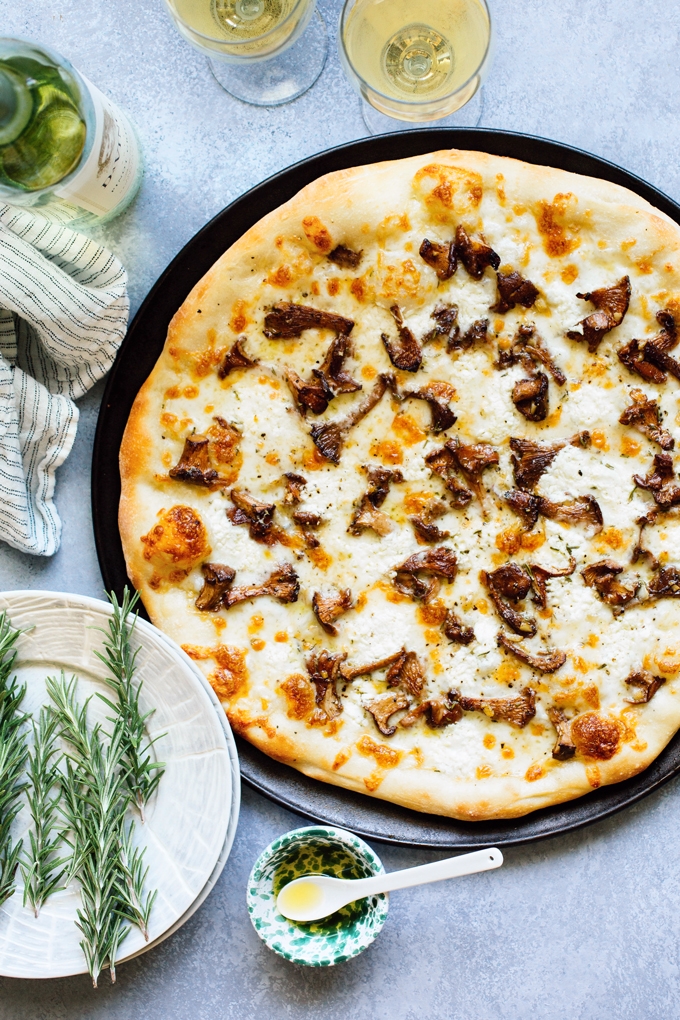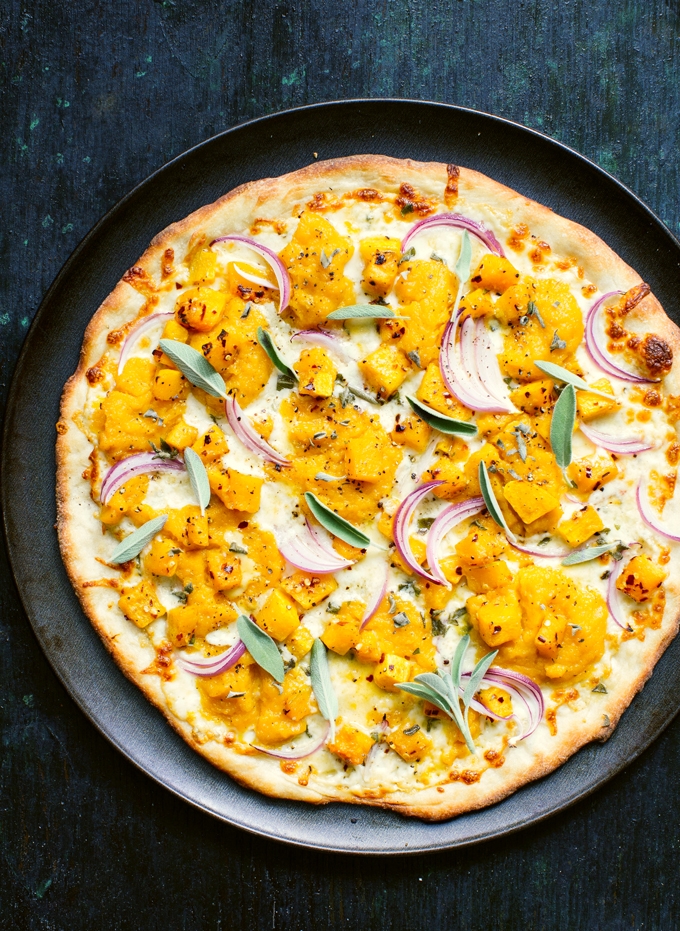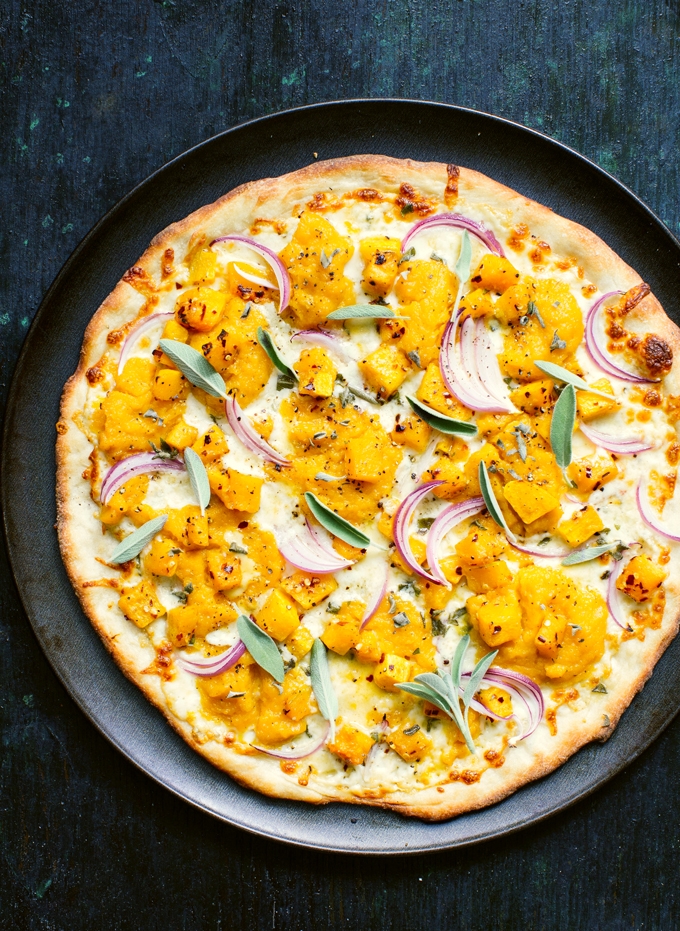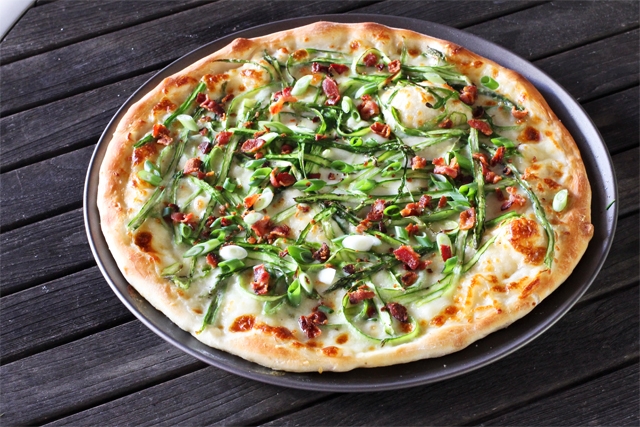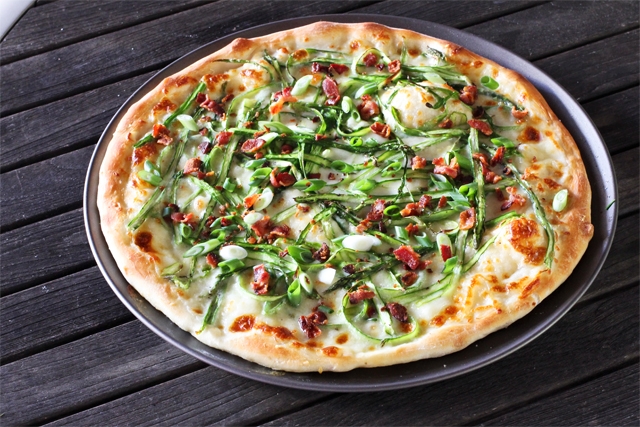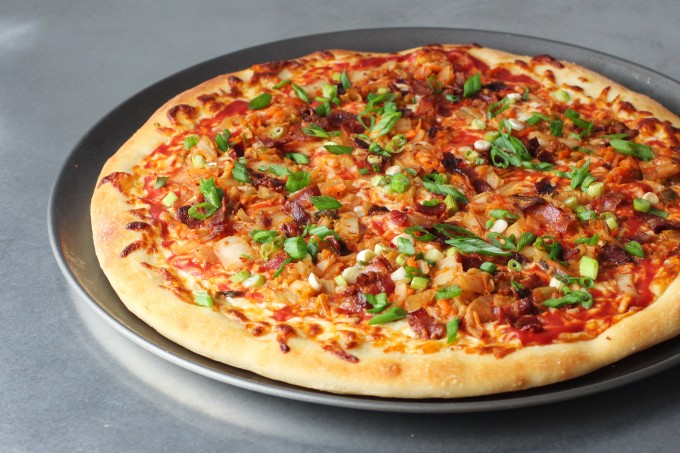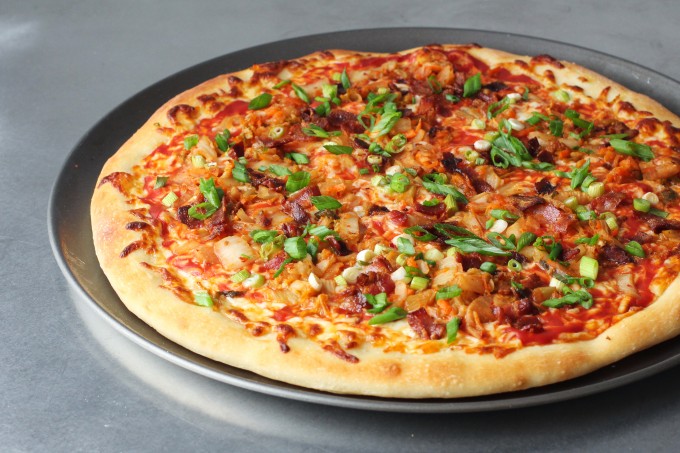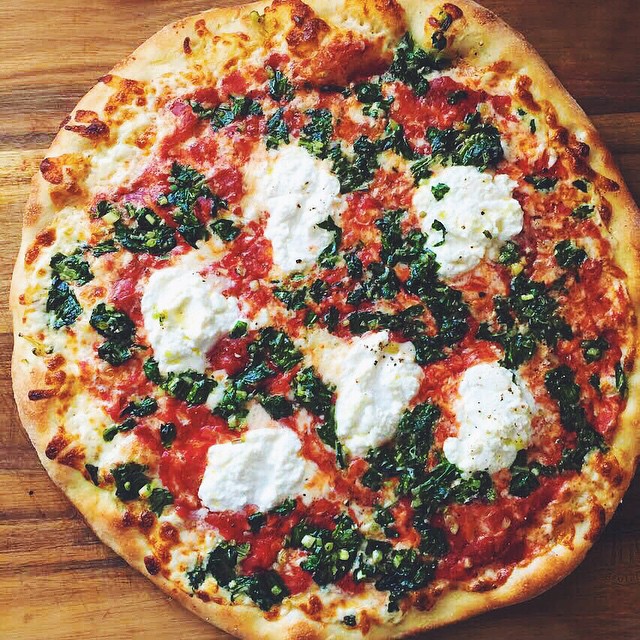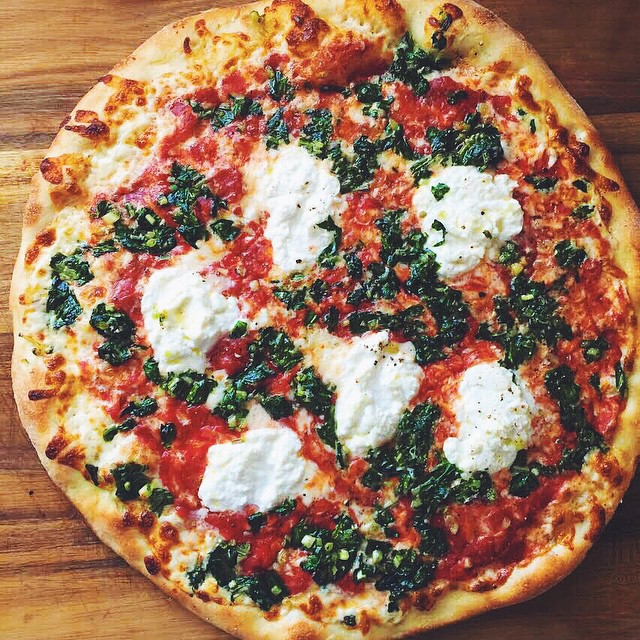 6