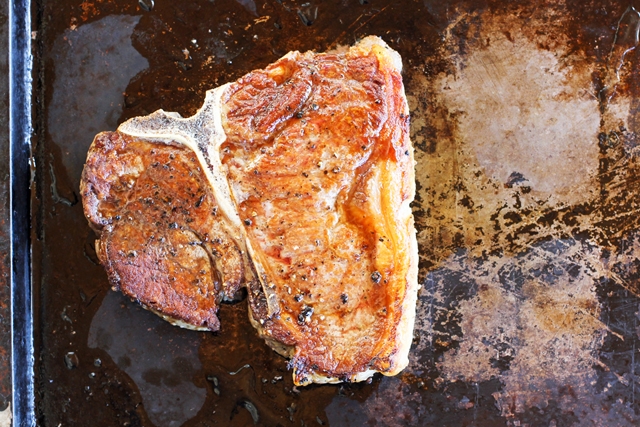 This post may contain affiliate links.
Here's a brief roundup of my top recipes from 2012. I've really grown to enjoy writing this type of article each year. Skimming through my archives, I get flooded with all sorts of fond memories. During the month of February, I posted a number of Mexican recipes that I had prepared for Valentine's Day. I had led my boyfriend to believe that he was getting steak and salad for dinner, then surprised him with an entirely Mexican feast (he's Mexican by the way). In June, I moved from a beautiful house to a new apartment. I find it interesting to see how my photography has changed since transitioning into the new space. In September, I started experimenting with fermentation after enjoying an afternoon with a group of lovely San Diego Food Bloggers.
I've found that many of my good memories throughout the year have food associated with them. I still remember the pickled quince served to a gathering of close friends for Thanksgiving. The corned beef my mother prepared my first evening back in New Jersey (after 4 years!). The citrusy walktails consumed during the Coachella Music Festival (a walktail is a cocktail you drink while walking from your car to the venue). My first bite of caramelized onion and jalapeno-topped, cream cheese-slathered, sriracha-drizzled hot dog enjoyed with an old friend on his porch in Poughkeepsie. A glorious sip of intensely flavored shrimp broth at a taco spot in Tijuana with my boyfriend. Like I said above… flooded. Continue reading for my top picks of 2012. Also, please share some of your favorite 2012 food memories.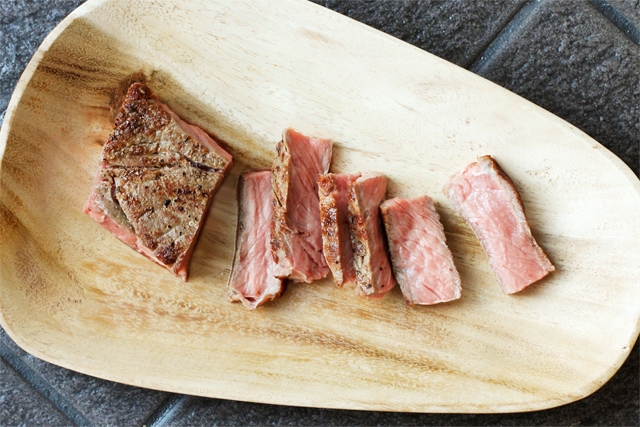 Featured on Lifehacker, this recipe for Frozen Seared Steak was my first experiment with Modernist techniques. Results? Amazing. Freezing the steak for 1 hour before cooking allows you to properly sear the outside without worry of overcooking the inside. Finished in a low oven, this steak is tender and succulent. I'll be experimenting more with Modernist techniques in 2013 🙂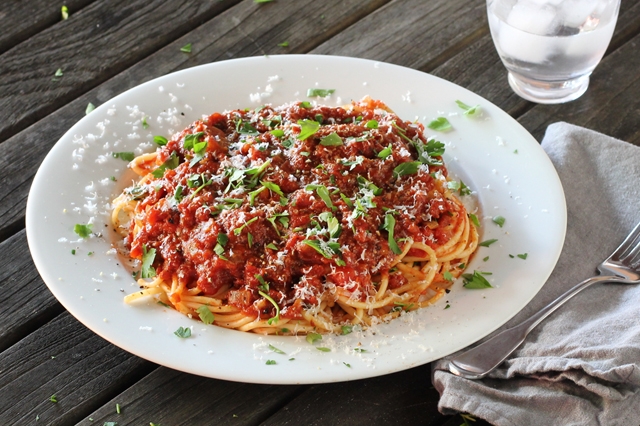 Crushed tomatoes are simmered with onions, garlic, herbs and spices. A staple in my house, this family recipe is one that I make almost every Sunday afternoon. Aside from the fresh parsley, all ingredients can be found in the pantry. Give this recipe a try, and you'll never go back to buying jarred tomato sauce.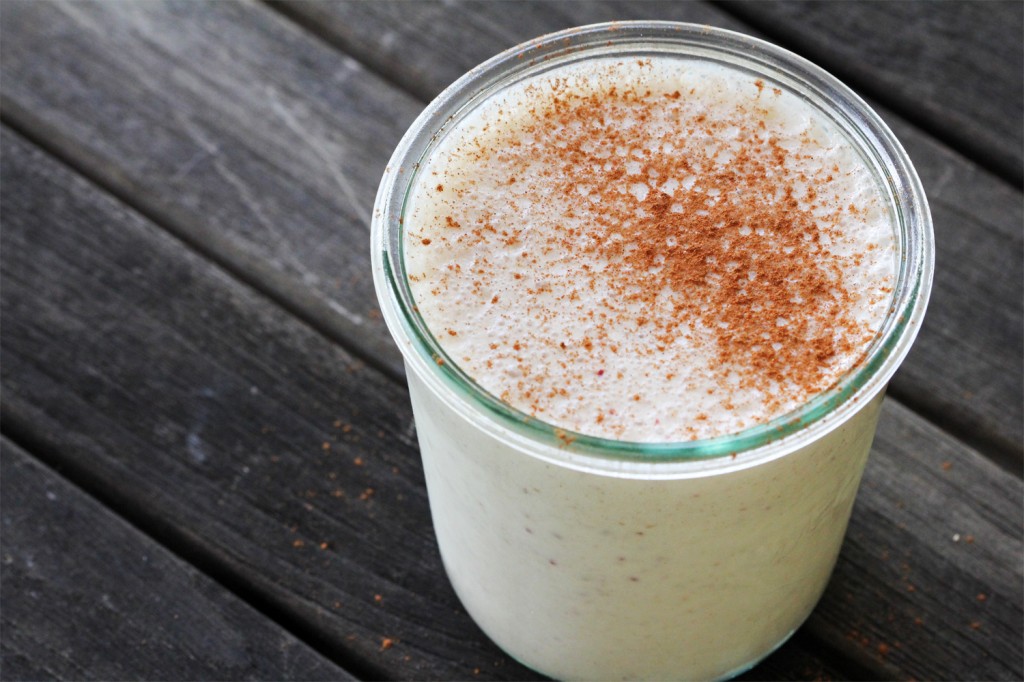 Featured on The Kitchn, this flavor-packed smoothie is made with rolled oats, Greek yogurt, apples, cinnamon, maple syrup, turmeric, lemon and vanilla. This smoothie is guaranteed to kick start your day.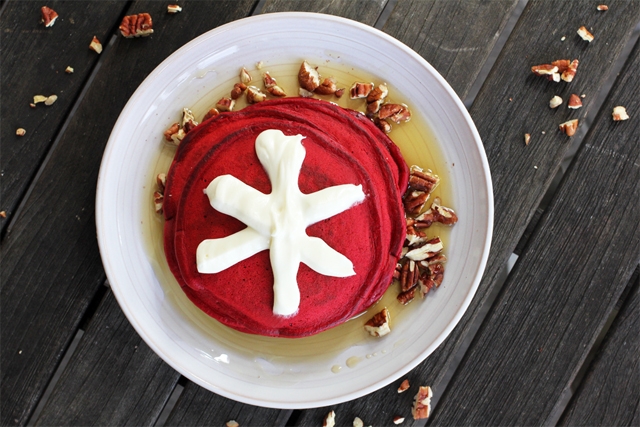 While testing out a number of Valentine's Day recipes, I came up with these Red Velvet Pancakes. These vibrantly hued breakfast beauties are flavored with cocoa powder, buttermilk, sour cream, and vanilla. Finished with cream cheese frosting and toasted pecans, these pancakes are a perfect sweet for your sweetie 🙂 You can watch me make them live here on San Diego Channel 6.
5-Minute Chocolate Peppermint Mousse
A deliciously decadent dessert that comes together in 5 minutes. I'll have to mention that I've gotten mixed reviews on this recipe. Some readers have told me that this was a very simple dessert that was a perfect finish to their Christmas dinner. A few others have voiced the opposite. As long as you start out with high quality chocolate, this recipe is guaranteed to taste good. After that, you just need to master the technique. Just know that if you mess up a step, or the texture doesn't come out right, you can always start over and try again (with the same ingredients). This recipe is very forgiving.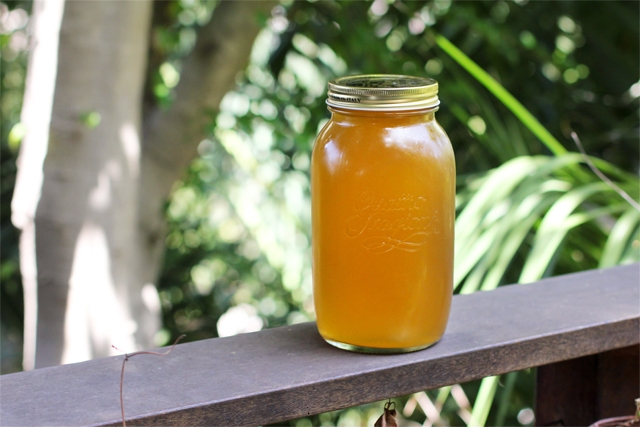 Homemade stock is a game changer for the home cook. You won't believe the difference in taste between homemade and something canned or boxed from the grocery store. It really is quite drastic. Use stock to flavor rice, quinoa, farro, soups, sauces, braises and a number of other dishes. I urge you to start making your own stock in 2013.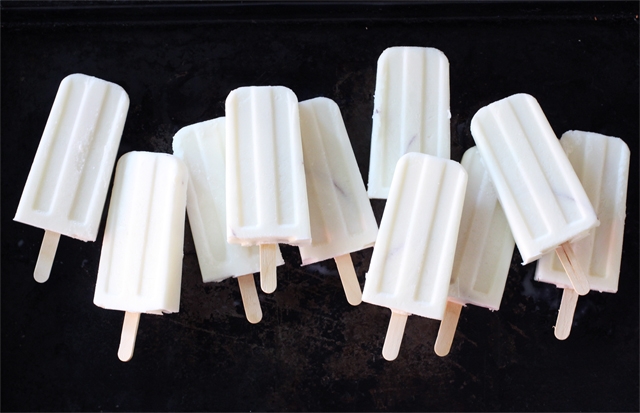 A cold treat that I used to enjoy year after year on the Jersey Shore recreated at home. I've added a little cinnamon and rum to spice things up a bit.
Featured on Pacific San Diego Magazine's website, these Kale Chips are addicting. In this article, I've included a basic Kale Chip recipe and a smokey-spicy version. Both are equally as good (and easy to prepare).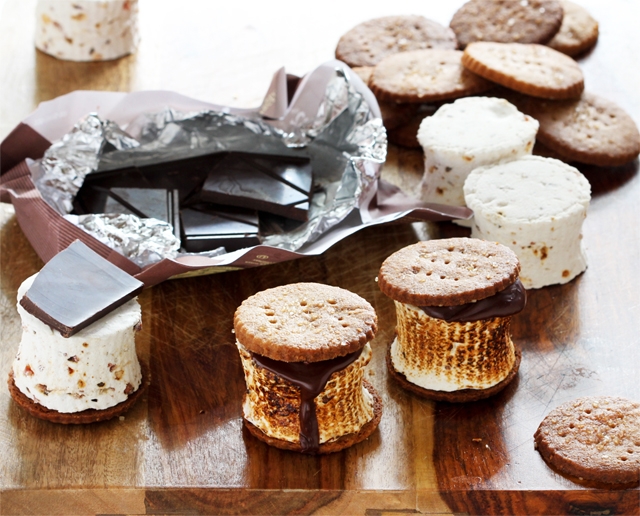 Crowned the winner of the Serious Eats Marshmallow Madness contest, Maple Bacon S'mores are an intriguing confection sure to satisfy your sweet and salty cravings. These maple flavored marshmallows are studded with bits of candied bacon. Roast the homemade marshmallows over an open fire or caramelize with a blow torch. Finish with melted chocolate, then smoosh between two graham crackers. A campfire classic elevated.
Buddha's Hand Citron Infused Vodka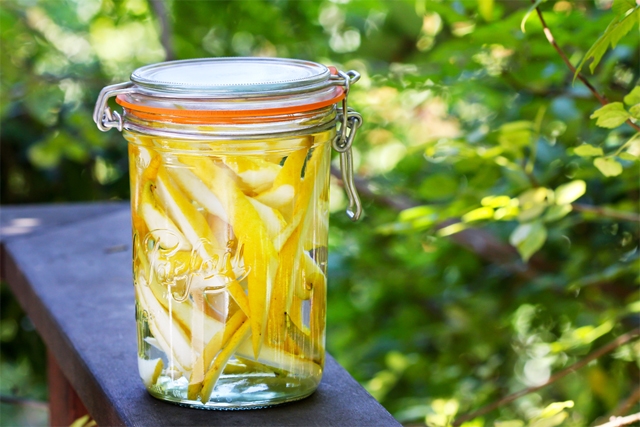 A Buddha's Hand Citron is an almost alien looking fruit with the most amazing citrus aroma. Leave one sitting in your kitchen, and the entire space will be perfumed with a sweet, floral, lemony fragrance. When drowned in vodka, the citron releases it's essential oils, creating an intensely flavored alcohol infusion. Use this infused vodka to amp up the classic Lemon Drop.
With that, my 2012 Top Picks have come to an end. I hope your 2013 is filled with love, laughter and plenty of delicious food. Thanks for your continued love and support. Happy New Year!
1