By Brandon Matzek Leave a Comment
Last week, I shared a round up of some of my favorite Holiday cookies recipes.  This week, I've got something new for you:  Earl Grey Shortbread Cookies with Lemon Glaze.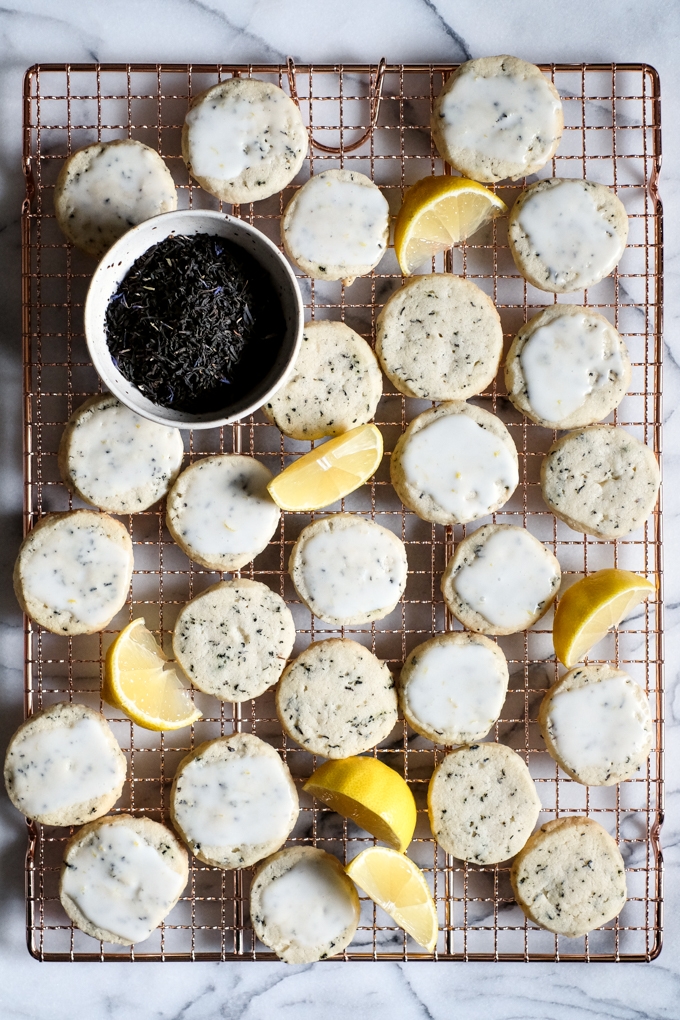 I recently posted this recipe on Instagram, and it got such an amazing response, I thought I'd turn it into a full article here on Kitchen Konfidence.  These shortbread cookies are a simple mix of butter, sugar, vanilla, flour, salt and loose earl grey tea.  Everything comes together in a stand mixer, then the dough is rolled into two logs and chilled until firm.  Slice the cookies into rounds and bake until just golden at the edges.  Each tender shortbread cookie is buttery and rich with sweet notes of vanilla, black tea and bergamot.  They're delicious as is, but I've added an easy lemon glaze to take things to the next level.  Jorge and I have seriously been eating these for breakfast, after lunch and for dessert at night.  SO tasty.  Continue reading for the recipe.
By Brandon Matzek Leave a Comment
7 Holiday cookie recipes: chocolate chip cookies, shortbread, ginger cookies and more! Plus details on my Macy's Holiday cooking demonstration.