By Brandon Matzek Leave a Comment
Happy Friday everyone and Happy Holidays!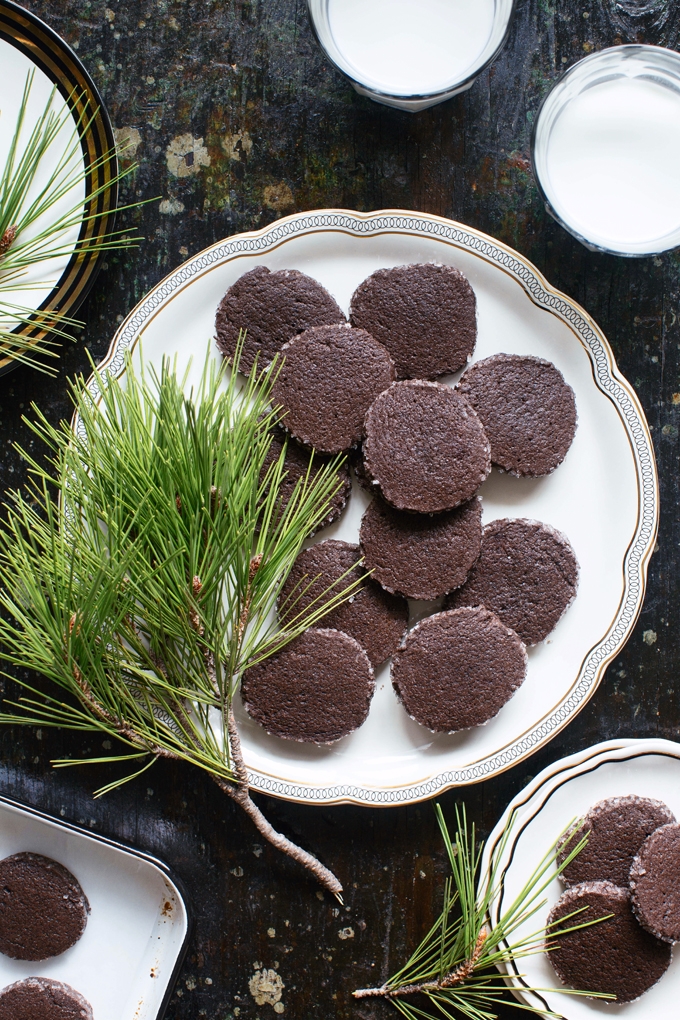 Let me start by saying that tomorrow I'll be hosting a Holiday cooking demonstration at Macy's Mission Valley at 12noon.  The event was sold out, but they opened up a few more spots!  So if you'd like to come sample some tasty bites (like the Mocha Brownie Cookies pictured above), and watch me make them, grab a spot here: macysholidaydishes.eventbrite.com!  I will also be making my Smoked Salmon Deviled Eggs with Everything Bagel-Spiced Breadcrumbs and Bacon and Scallion Buffalo Chicken Dip.
Ok now on to the cookies!  When December 1 rolls around, I always find myself stocking up on flour, butter, brown sugar, chocolate chips and plenty of other baking goodies.  We don't have seasonal weather changes here in San Diego (it was 78°F yesterday!), so I rely on cooking and baking to get me into the Holiday spirit.  Chocolate chip cookies are usually my favorite thing to bake, but I've got a number of other unique cookies that make it into my tin each year.  I've shared them all of them below.  Continue reading for the Holiday cookie recipes, and let me know down in the comments what your favorite Holiday cookie is!
Fancy meets familiar with these Deviled Eggs with Caviar and Potato Chips. They're a tasty Thanksgiving appetizer that's sure to impress!