I saw this recipe in a recent edition of Bon Appétit, and I was pleasantly surprised at how simple and delicious it was.  It's quickly become a weeknight staple at our house.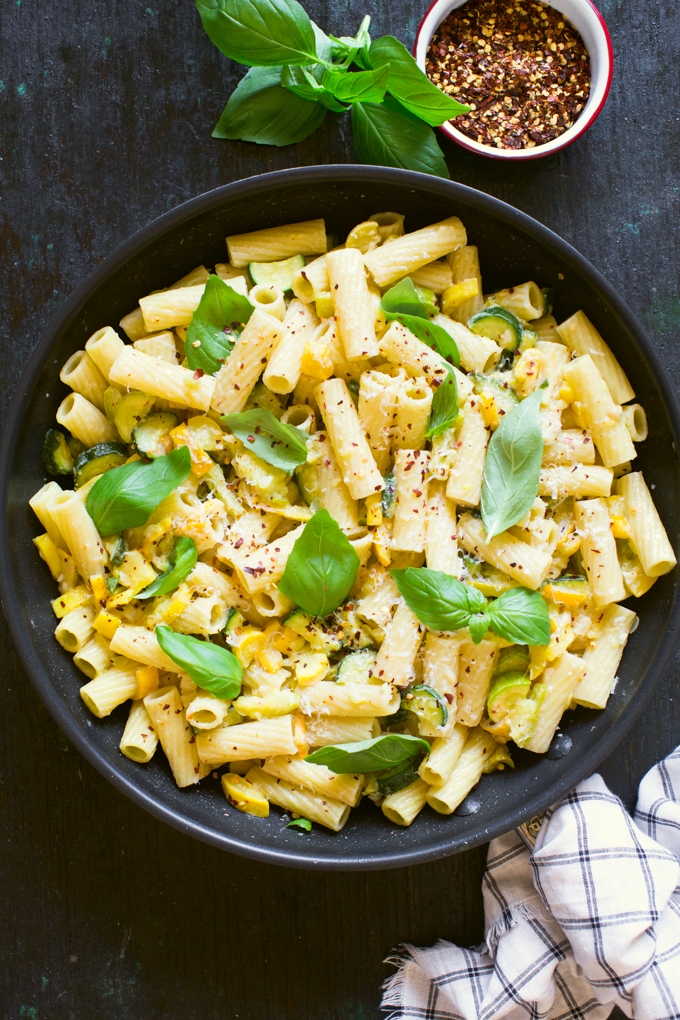 Zucchini and summer squash are two things I often have sitting in my fridge this time of the year, and this Summer Squash Rigatoni recipe is a perfect use-up.  Start with thinly sliced garlic sizzling in olive oil, then toss in two pounds of sliced zucchini and summer squash.  They stay in the pan for about 20 minutes until tender and any released liquid cooks off.  You then toss in red chile flakes, cooked rigatoni, Parmesan cheese, lemon juice and basil leaves.  Pasta cooking water is also added to form a light sauce.  And that's it!  The flavors are simple here, but they come together beautifully to form an irresistible pasta dish that's ready in about 30 minutes!  Continue reading for the recipe.
Grilled mussels infused with Noble Vines Sauvignon Blanc, fried garlic, red chile flakes, herbs and lemon. A perfect summer dinner recipe!