All-Clad recently sent me one of their new Prep&Cook appliances, and so far, I've been loving it.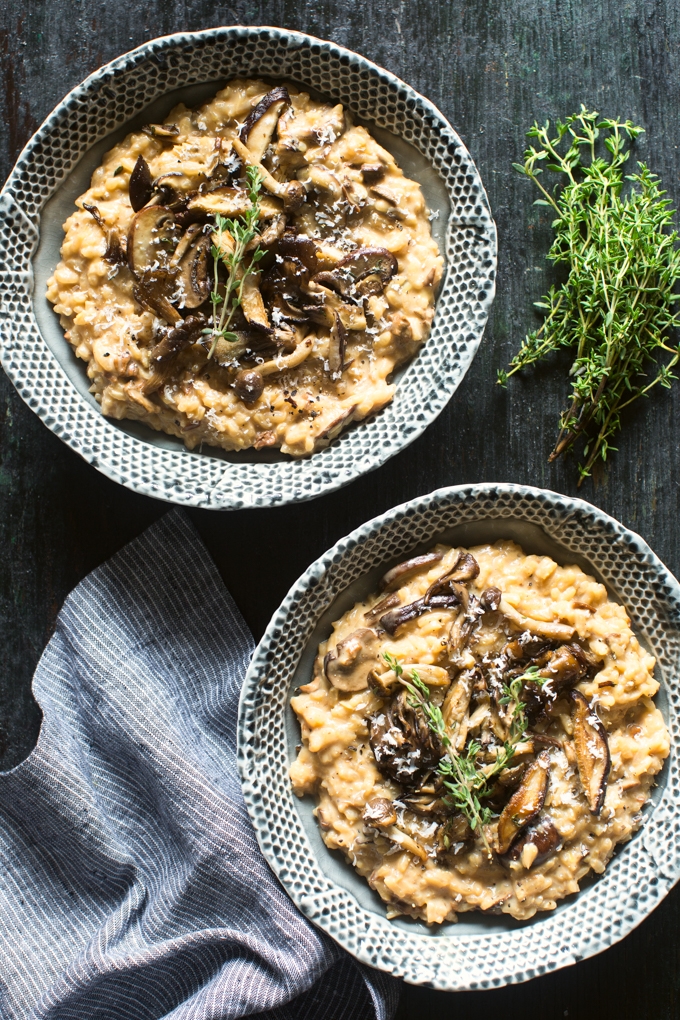 The Prep&Cook is a food processor and cooker all-in-one.  It cuts, prepares and cooks ingredients with the use of various different attachments, automatic programs or manual settings.  We'll get into more details and photos on the Prep&Cook below!  So far, I've made a batch of Bacon & Avocado Deviled Eggs, using the Prep&Cook's steamer to "hard-boil" the eggs to perfection.  I've also whipped up my Broccoli and Potato Soup with the automatic soup program–it both simmers and blends the soup!  Finally, this Wild Mushroom & Mascarpone Risotto was prepared using the Prep&Cook.  Infused with dried porcini, garlic, thyme and fresh, wild mushrooms, this risotto is a savory and luscious treat perfect for fall.  Continue reading for the recipe!
I recently traveled to France to learn all about comté cheese. It was such an amazing and delicious journey! Here's a summary of my experiences.