Today's cocktail, prepared in partnership with Tropicana Premium Lemonade, is so darn fresh.  Just a little something I shook up to celebrate the completion of a small home project.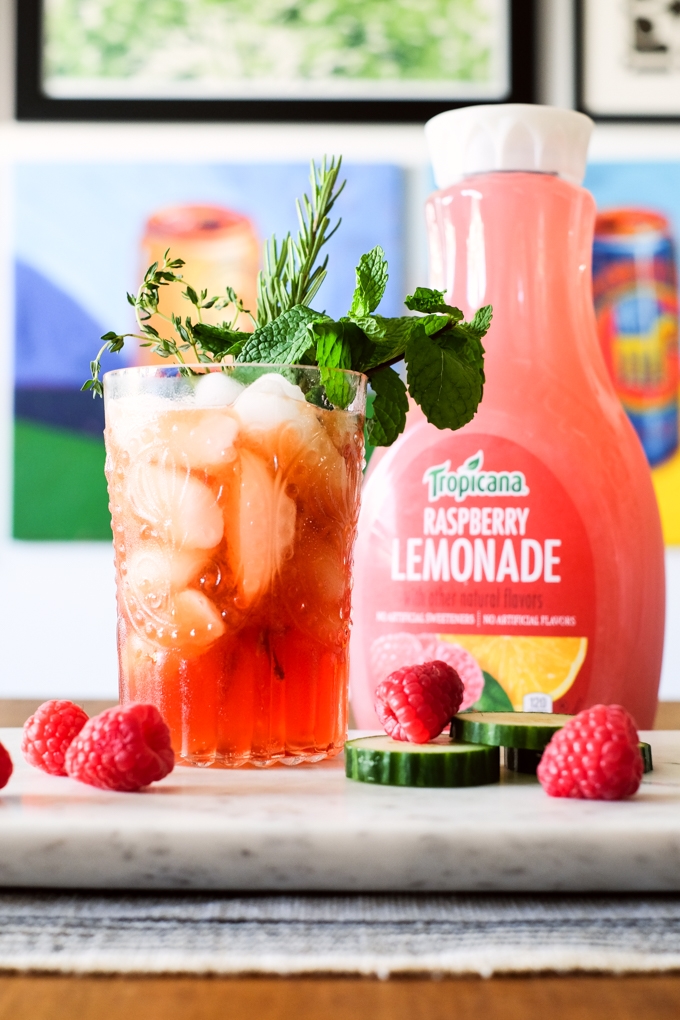 With summer's bounty coming to a close in our garden, we recently expanded and redid our backyard beds.  Jorge and I pulled up all of the leggy and overgrown garden remnants and processed them into mulch.  We then installed three new rectangular beds and filled them with a mix of fresh dirt and recycled mulch.  They're all prepped and ready to go for fall plantings!  To celebrate this small victory, Jorge and I kicked back with a couple of these Raspberry Pimm's Cups.
The Pimm's Cup is a classic British cocktail made with Pimm's No. 1 liqueur and lemonade, garnished with fruit and herbs.  It's also one of my favorite cocktails.  So crisp and refreshing.  This recipe starts with raspberries and cucumber slices muddled with just a bit of sugar.  Next, add Tropicana Premium Raspberry Lemonade, Pimm's No. 1 and lemon juice to the shaker along with ice.  Cap and shake until well-chilled.  The cocktail is finished with ginger beer and a garnish of fresh herbs.  I snipped bundles of thyme, rosemary and mint from our garden before we redid everything, so that's what I'm using here!  Continue reading for the recipe.