This post may contain affiliate links.
As I am sitting here sipping a warm mug of peppermint mocha (homemade, of course) and browsing through each month's recipes, I can't help but to smile at all of the yummy things I cooked, ate and drank over the past year from entrees to appetizers, desserts to drinks, and everything in between. Before I kick off another year of delicious recipes, I'm going to recap some of my favorites from 2011. Trends that I am noticing throughout my archives include seasonal recipes, signature cocktails, alcohol infusions, balanced bites and Mexican influences. Below you'll find 14 of my favorite Kitchen Konfidence recipes from last year.
What can you expect to see on Kitchen Konfidence in 2012? I will continue to explore both seasonal and Mexican recipes. In addition to alcohol infusions, I will also be diving into the world of shrubs, bitters and tinctures (that means MOAR cocktails). And desserts, as always, will be very prominent. Joining the recipe articles each week will be some new content types including reviews, giveaways, technique videos and roundups. What would you like to see me post into 2012? Please share your thoughts below. Now… on to the picks.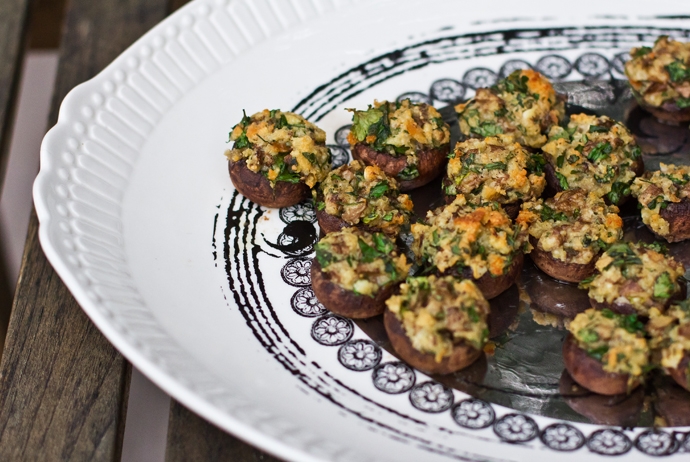 These Stuffed Mushrooms were one of the first recipes I cooked in 2011. I just love the contrast of the earthy mushroom and the light, herby filling. A healthy appetizer that would be perfect at any party.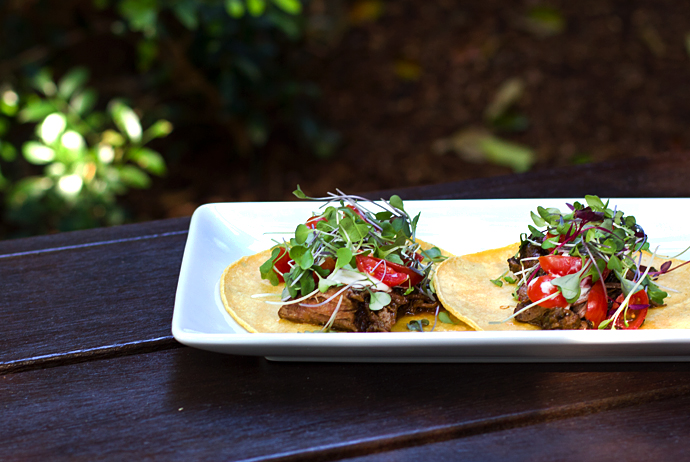 Being that I prepared this braised beef at least 6 times last year, selecting this recipe for my top picks was a no-brainer. The beef is so tender and packed with flavor. Plus you can make it in a slow cooker!
The first of three cocktails in this roundup. The Salted Tarragon Greyhound is made with home infused Grapefruit Tarragon Vodka, freshly squeezed grapefruit juice, agave nectar and flaky sea salt. Light and refreshing, this drink has the perfect balance of sweet and tart with just a hint of herbaceous tarragon.
Ginger Cake with Salted Caramel Sauce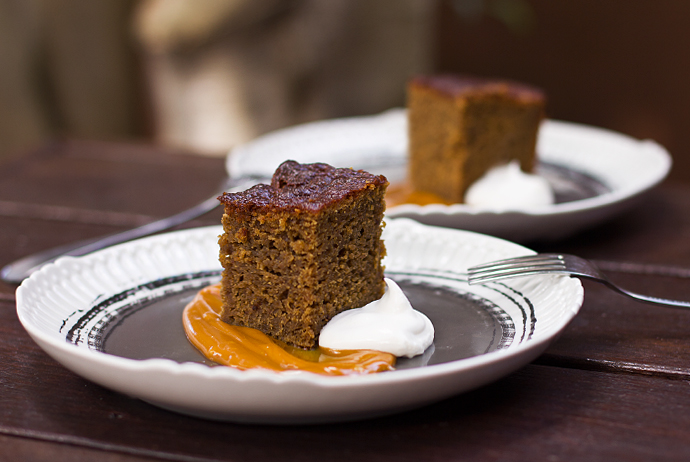 Salted caramel. Nuff said. But seriously, I was obsessed with salted caramel in 2011 and I am thinking my obsession will continue on until 2012. Spiced with fresh ginger, ground ginger, cinnamon, clove and white pepper, this boldly flavored cake pairs unbelievably well with warm salted caramel sauce and a cool dollop of freshly whipped cream.
This is the second cocktail of the roundup and also my first experiment with alcohol and egg whites. Balanced and complex, Blueberry Hill is made with blueberry infused gin, Dimmi, blueberry puree, orange bitters, lemon, simple syrup and an egg white. The egg white froths the drink providing a light, airy texture.
Goat Cheese Ice Cream with Fried Bread Crumbs and Balsamic Strawberries
Of the many ice creams that I made throughout the year, this one was in my top three (along with this one and a maple bourbon bacon ice cream not featured on KK). Rich, creamy goat cheese ice cream paired with tangy balsamic strawberries and crunchy, golden bread crumbs. Such a treat.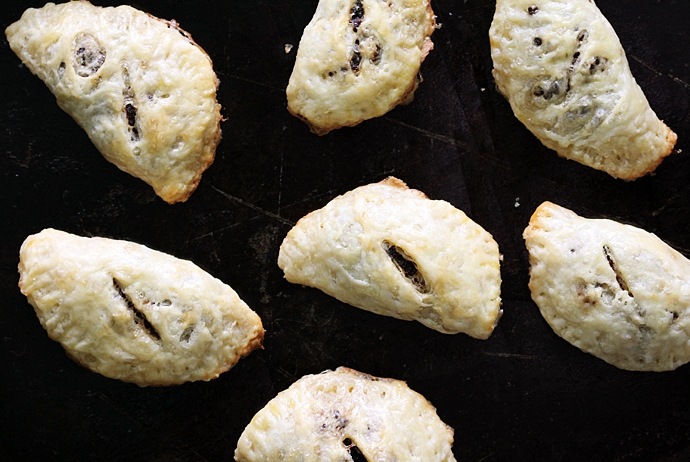 To be honest, I just love hand pies in general. Such a fun idea. A little pie you can hold in your hand and eat. So good, right?! Throw some bacon in the mix and the resulting pastry is tasty enough to trigger a feeding frenzy. I served these hand pies at a small dinner party with friends. I remember they entire plate being wiped clean in under 20 minutes.
Green Bean Salad with Mustard Seeds and Tarragon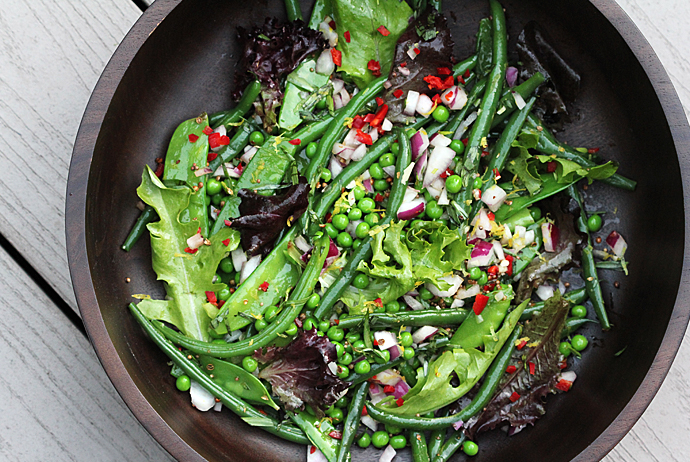 This was my favorite salad of the year. A tantalizing mix of texture and flavor, this Green Bean Salad is utterly addicting. After making the photograph above, I sat down with a friend to have a taste. The two of us could not stop eating. We actually finished about 3/4 of the bowl and had no room left for dinner.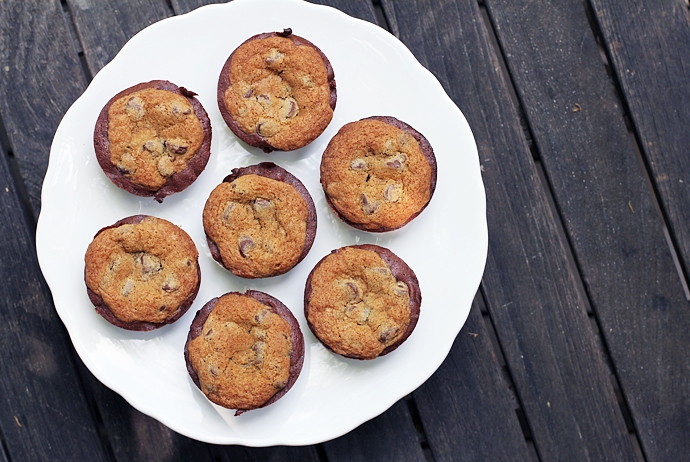 What do you get when you bake a chocolate chip cookie atop a brownie in a muffin tin? A Brookster. Fusing two classic desserts into one bite-sized treat is something I need to do more often. It's totally delicious.
Yucatan-Style Slow-Roasted Pork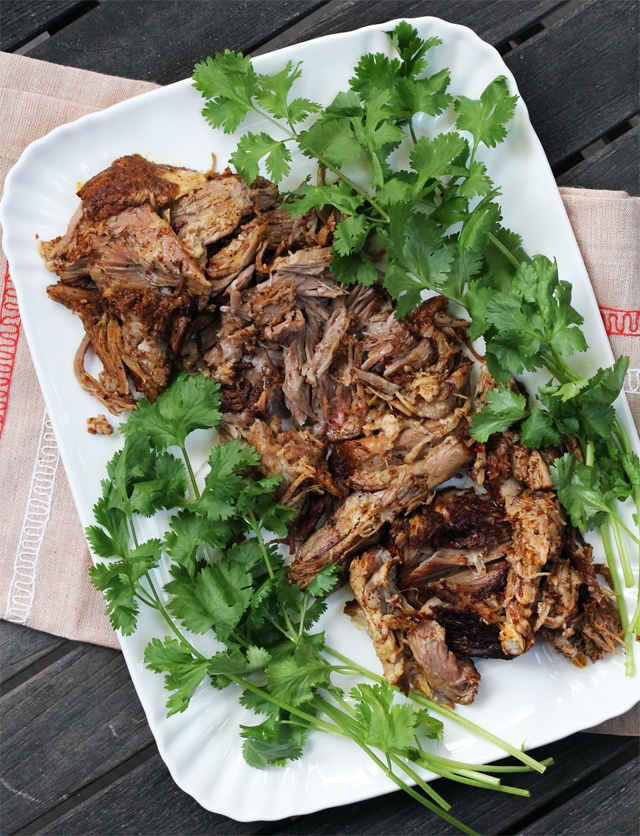 Spiced with annatto, cumin, allspice, red pepper flake, smoked paprika and ground ancho chile, this Yucatan-Style Slow-Roasted Pork is just packed with satisfying flavor. The pork is cooked low and slow in the oven, resulting in succulent, fork-tender meat.
Roasted Tomato Soup with Broiled Cheddar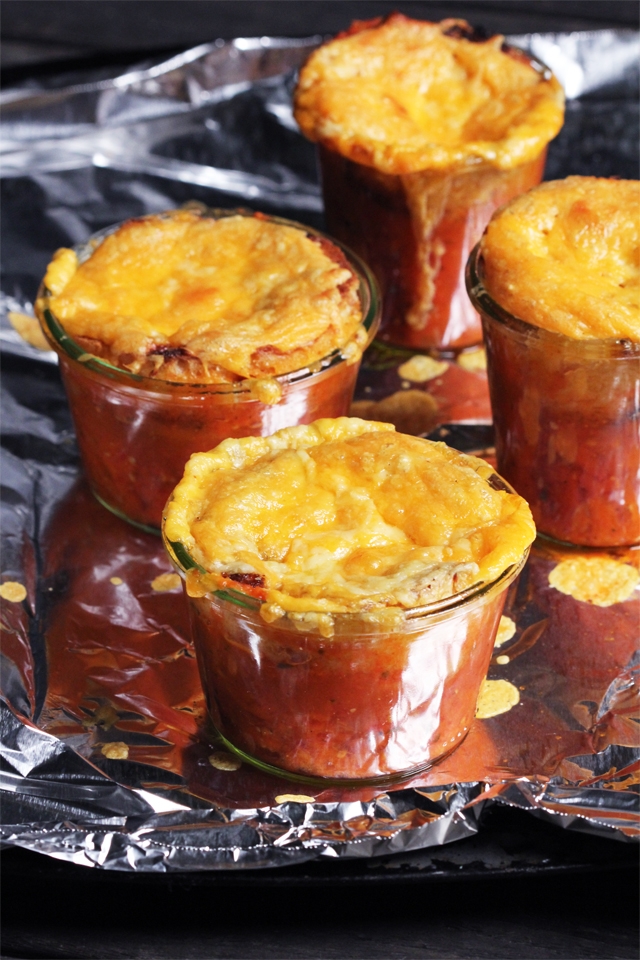 My favorite soup of the year. Bold, spicy roasted tomato soup topped with an open-faced grilled cheese sammich. I would consider this heaven in a bowl (or jar). I just love the flavor that cheddar takes on when it goes from melted to caramelized. Very similar to a Cheez-It.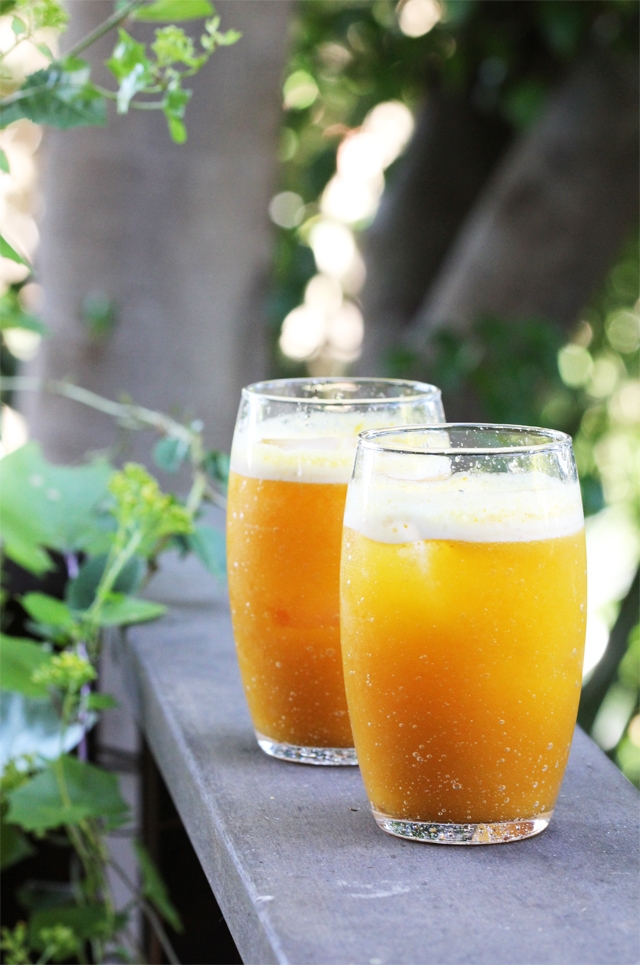 The last cocktail of the roundup. Simply mix vanilla vodka with pumpkin puree, apple cider and ginger beer to make this seasonal beverage. Its like pumpkin pie in a glass.
Roasted Pineapple Tamales with Riesling Poached Raisins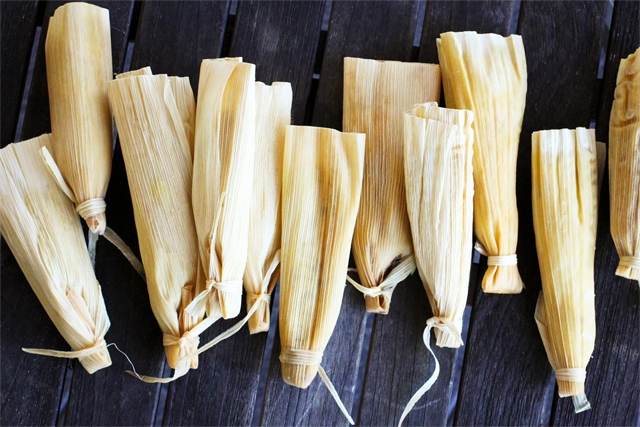 My first tamal making experience. To a classic sweet tamal batter, I added chunks of vanilla roasted pineapple and Riesling poached raisins. The aromas associated with this recipe are just unreal. As the pineapple roasted in the oven, my entire kitchen smelled of sweet vanilla. And when I first lifted the lid off the tamal steamer, the smell of cake batter escaped from tamales nestled below. So good!! This recipe also has a special spot in my thoughts because of the special person that helped me make them 🙂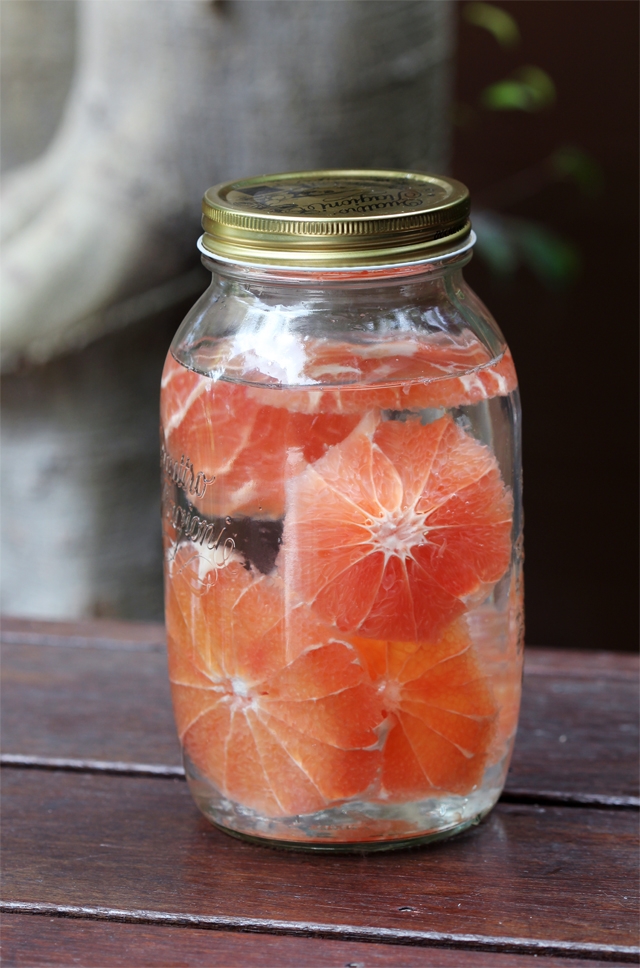 I'm finishing with this Grapefruit Infused Rum for two reasons. First, this infusion has some serious yum factor. I'm sure you can tell by now that I like grapefruit in my drinks :)! Second, this photo is one of the many I took for my first book project, The Home Distiller's Handbook.
Thanks for reading and Happy New Year!
0